Radio Review: 23 June
When Sir Michael Parkinson was Jamie Cullum's guest last week (Tuesdays, R2, 7pm), he mentioned that Frank Sinatra was the guest that got away. They met once, and Parky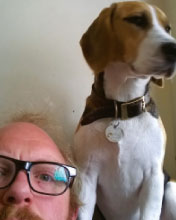 was hopeful he'd be able to persuade ol' Blue eyes to come on his show. Parky realised he'd have to give up on the idea when Frank took his leave by shaking his hand and saying: 'nice to meet you, David.'
The veteran chatster chose I've Got You Under My Skin from Sinatra's Songs for Swingin' Lovers! album, and mentioned Milt Bernhardt's trombone solo and the numerous takes Frank insisted on. I thought: 'I bet they play the stereo remake with Dick Nash doing the trombone solo.'
Which is what happened. It's a fine recording, and a great solo, but not the one. Funnily enough, Bernhardt maintained to his dying day that the master take was the worst of the lot. The interview was a pre-record with the discs spun in later, and I guess that, listening at home, Parky reacted to the wrong version like an attack of toothache.
Later in the week I was caught very pleasantly by surprise by an afternoon play on Radio 4 (weekdays, 2.15pm). Martyn Hesford's Our Hylda was a fictionalised life of nearest and dearest star Hylda Baker, with Alison Steadman in the title role. Topped and tailed by scenes from her final years of struggle with dementia, there was a lot about her infamous difficulty in her prime, and the mutual loathing she enjoyed with N&D co-star Jimmy Jewel.
They hated each other so much, one couldn't look at the other on set, which made the director's job interesting. I didn't feel it hung together properly as a piece, but enjoyed the individual vignettes, and Steadman's portrayal was stunning. She had the voice and mannerisms just so.
Louis on Twitter: @AlanKelloggs or email: wireless@cheeseford.net