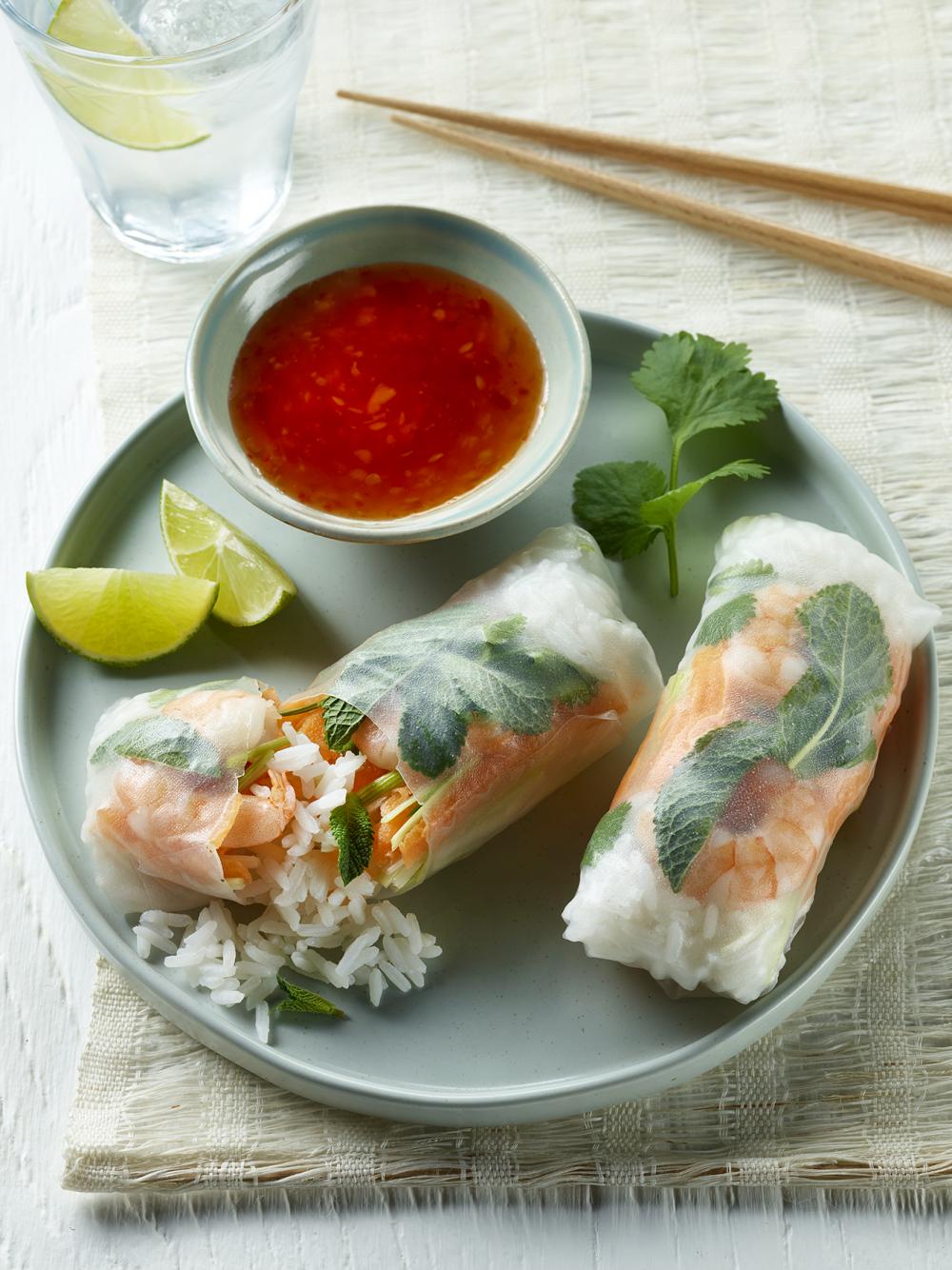 National Rice Week is returning from 16th – 22nd September 2019. Organised by The Rice Association, we are inviting everyone to Rice Up Your Life and celebrate all the different types of rice available including basmati, long grain, fragrant, risotto and pudding.
Prep: 20 minutes
Cook: 10-12 minutes
Serves 4
150g fragrant rice
2 tsp Chinese rice vinegar
1 tsp fish sauce
8 spring roll rice wrappers
4 spring onions, shredded
1 carrot, coarsely grated
3-4 sprigs mint, leaves only
16 sprigs coriander
16 cooked tiger prawns
To serve: Sweet chilli sauce
Cook the rice in boiling salted water for 10-12 minutes until tender, drain and cool under cold water, drain well. Stir in the vinegar and fish sauce and season.
Soak 1 rice wrapper in a dish of warm water for 20-30 seconds until soft and transparent. Transfer to a clean tea towel and gently pat dry. Place a few mint leaves and 2 sprigs of coriander in the centre, top with 2 prawns and then some carrot and onions. Add a spoonful of cooked rice.
Fold the sides of the wrapper over the filling and then bring up the bottom of the wrapper over and roll up. Repeat with the remaining wrappers and fillings to make 8 rolls
Cooks tip:
Add sliced smoked tofu instead of the prawns and omit the fish sauce for a vegetarian option.