Recovery retreats
When one of your friends has terminal cancer there are, obviously, a great many things you can no longer do together. Standing in bars drinking cocktails is out. Shopping trips can be difficult. And even dinner parties can prove a little too much. You would imagine, however, that a trip to the spa would be the perfect way to spend some time together. But it appears that cancer is determined to interfere there, too.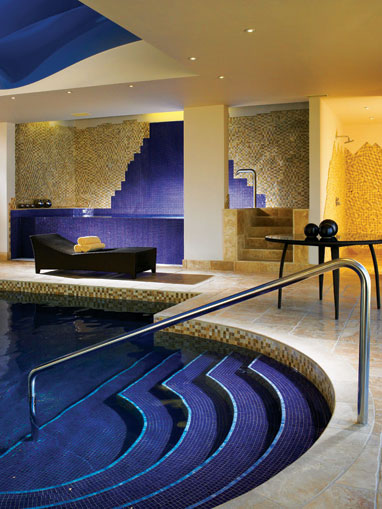 Attempting to plan a girlie weekend away with my friend Vicky, who has lung cancer, I encountered issues had never even imagined. Did you know, for instance, that many therapists are taught that massage can spread cancer around the body because it stimulates the lymphatic system, therefore will refuse to massage anyone who has it? Or that during your cancer treatment you can't use a swimming pool or Jacuzzi for fear of getting an infection? Or that those having chemo or in the late stages of cancer are susceptible to bruising?
No, nor I. Which is why it was such a joy to discover Recovery Retreats by Spabreaks.com. Abi Wright, director of the company, was inspired to set up this specialised spa package two years ago, following a phone call from a customer in floods of tears. The customer had booked a break through Spabreaks.com, but hadn't mentioned her illness. On arrival, however, she had ticked the 'cancer box' only to be rather abruptly refused treatments by the therapist.
Abi was mortified to think she had contributed in some way to this woman's humiliation. Her company sends more than 2,500 people on spa days and breaks each week, and she was horrified to think that many more people could have been having a similar experience.
And so she teamed up with some of the company's most trusted venues to create specialised packages that offer consultations over the phone before guests arrive, and specially trained therapists to ensure that anyone with, or recovering from, cancer can get all the uncomfortable discussions out of the way, in private, before their spa break.
So we booked and, having spent a wonderful weekend at Grayshott Spa, I can say first hand that Abi's idea really does work. While Vicky had to give the pool areas a miss, she could enjoy the beautiful gardens, which were easy to explore, even in her wheelchair.
When going for a treatment (re"flexology), the therapists did not bat an eye at her carer (her husband Glen) joining her – even when he nodded off‰ and snored. There was an on-site cinema and more healthy food than anyone could possibly get through. Quali‹fed nurses were also on hand.
Vicky and I were able to spend a weekend together with another friend, relaxing, laughing and for just a little while her cancer, if not forgotten, receded ever so slightly into the background.
Bonnie Friend, from Spabreaks.com, said: 'Recovery Retreats does not pretend to offer a cure – it is a way of being able to have time to yourself or with friends and family, to relax and escape from everything for a little while, and start feeling a bit more like you again.
'These packages are an industry first, and open up the spa industry to people who really do need a break, but have been marginalised for reasons beyond their control.'

Sadly, Vicky Baker lost her battle with lung cancer two weeks after this spa break. She was fundraising for the Roy Castle Lung Cancer Foundation before her death. If you would like to donate, go to www.justgiving.com/Vickyglen-BakerA two-night Recuperation Retreat at Grayshott Spa Hotel costs £500 per person (based on two sharing a standard room): 0808-163 3216, www.spabreaks.com/recovery_retreats
---
Retreat round-up

Recovery Retreats by Spabreaks.com is also offered at the following hotels. For more information, contact: 0808-163 3143, www.spabreaks.com/recovery_retreats




THE MERE GOLF RESORT & SPA, KNUTSFORD, CHESHIRE
There is a ramp into the spa (above), accessible changing facilities, automatic doors to the pool area and wide corridors to accommodate wheelchairs. The hotel has elevators throughout, fl at access, ramps to the restaurants and vibrating pillows in case of emergency, for anyone with hearing concerns. Carers are invited to accompany guests and use the facilities free of charge.
PENNYHILL PARK SPA, BAGSHOT, SURREY
The spa and hotel both have ramp access. The spa changing rooms are on the ground fl oor and treatment rooms are large enough for wheelchair access. Guide dogs are permitted and have their own room-service menu, bed and bowls.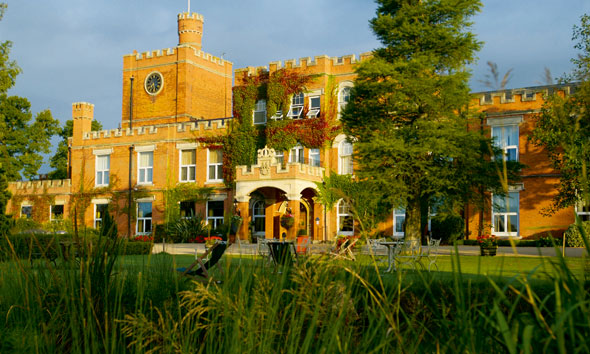 RAGDALE HALL, MELTON MOWBRAY, LEICESTERSHIRE
At Ragdale facilities include disability-friendly guest rooms with lift access, accessible changing areas in the spa, a handrail to the pool, Deafguard alarm for night use, bath board, accessible treatment rooms, ramp into the gardens, and disabled parking.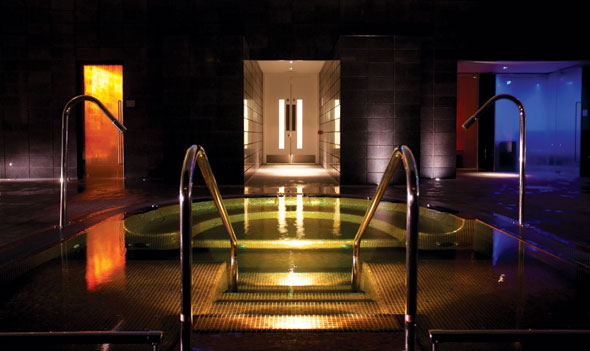 LIFEHOUSE SPA & HOTEL, THORPE-LE-SOKEN, ESSEX
Four of the guest rooms have disabled access and adapted bathrooms; vibrating pillows for guests with hearing problems in case of emergency; accessible changing areas in the spa, adjustable treatment beds. Carers are invited to accompany guests and use the facilities free of charge from Monday to Thursday.