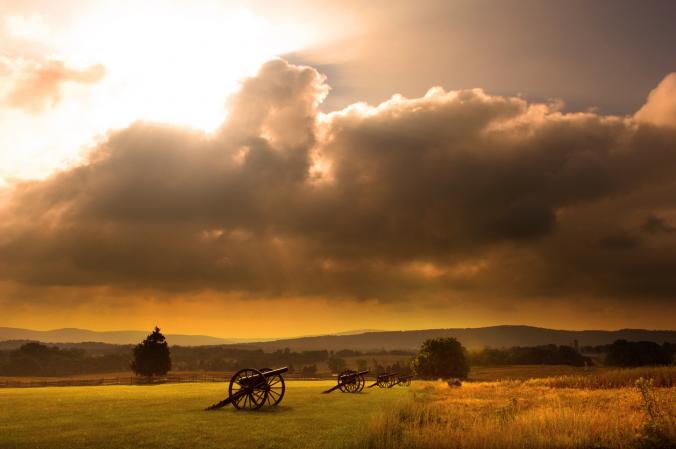 When you think of the English Civil War, chances are you think of men fighting men on bloody battlefields, Parliament butting heads with the King, and then finally chopping Charles I's off. The history books tell the Civil War as a male story, with women playing supporting roles – as the wives, mothers and sisters of the brave men at the heart of the action. But bestselling historical novelist Tobsha Learner is here to tell us a different story – of the forgotten women who shaped victories and defeats, and risked their lives for the cause they believed in.
Meet the female spies of the English Civil War. From aristocrats to nurses to washerwomen, they were prevalent on both the King's side (the Royalists) and the Parliamentarians. In the 17thcentury, as women were utterly dismissed as intellectual equals and therefore not considered capable of espionage, women made great spies. Without arousing suspicion, they could travel from a Royalist camp to a Parliamentarian stronghold and one political or social circle to another.
They were invisible witnesses to much political and military intrigue – whether in the stateroom, parlour, printing press, laundry room or, in some cases, bedroom – and therefore party to top-secret information. Such information was often carried by ladies-in-waiting or the wives of diplomats across the Channel to France, Holland and Spain. The King's entrepreneurial wife, Queen Henrietta herself, formed her own spy ring. Other women were often employed to smuggle messages sewn into the covers of books.
Here are just some of the notable women from both sides worth celebrating…
The Countess of Carlisle, Lady Lucy Hay
Famously beautiful and 'A Lady of the Royal Bedchamber' Lady Lucy Hay started out as a beloved confidante of Queen Henrietta. But it was chequered friendship, swinging between devotion and envy.
Following her first husband's death, Lucy briefly became the mistress of Royalist Henry Rich, but her next conquest was a Parliamentarian – Thomas Wentworth. Lucy Hay was his conduit. After Wentworth was betrayed by King Charles and perished, Lucy Hay switched sides for good and became the mistress of Parliamentarian leader John Pym.
And so she enacted her most famous moment of espionage. On 4thJanuary 1642 King Charles I entered Parliament illegally and demanded the arrest of John Pym. But Pym and his cohort were nowhere to be found – all thanks to Lucy Hay, who had already informed Pym of Charles's intent, allowing him and his friends to escape. She saved Pym's life and it was this failed attempt by the King to arrest Pym which directly led to the outbreak of the Civil War.
Lady Jane Whorwood
Jane was the daughter of the man who surveyed James I's stables and she had intimate access to Charles I. Romantic letters between them suggest she was quite possibly his mistress, as well as operating as a secret messenger when Charles was imprisoned by Parliament,– getting messages to and from the King and his Royalist supporters.
She tried to help Charles escape twice, first going to astrologer William Lilly for horary advice and then for acid to corrode the bars of the King's cell. She maintained close friendships with Parliamentarians and, without doubt, gleaned information from them to support the Royalist cause.
Elizabeth Atkins
Also known as 'Parliamentarian Joan', Elizabeth was a completely different style of spy. A staunch Parliamentarian, Elizabeth was active in the streets, taverns and markets as an informant. She was paid for her work by Parliament and discovered secret caches of weaponry ready to be smuggled to Royalist troops. One can imagine how harmless this stout, middle-aged, poorly dressed woman looked and how well she could eavesdrop and befriend to glean information.
Lady d'Aubigny
Lady d'Aubigny who, after becoming a young widow with two children under four, endeared herself to the King and undertook missions for the Royalists. These included smuggling instructions for a royal uprising in her hair…No doubt an ornate wig.
Tobsha Learner's new historical thriller The Magick of Master Lilly is out now, published by Little, Brown Book Group, and priced at £8.99 in paperback and £7.99 in e-book. For more information visit tobsha.com