REVIEW: Eden Spa at Down Hall Country House and Hotel
Eden Spa at Down Hall Country House
Matching Rd, Hatfield Heath
Bishop's Stortford
CM22 7AS

Down Hall Country House is one of the most established country house hotels England. Situated in Hatfield Heath near Bishop's Stortford (on the Hertfordshire and Essex border), Down Hall is an idyllic, scenic escape from bustling city scenes and busy roads. The hotel dates back to 1322 and features not only 110 acres of plush garden, but also detailed Italiante architecture and fine art, the perfect venue for weddings, conferences or simply a luxury getaway.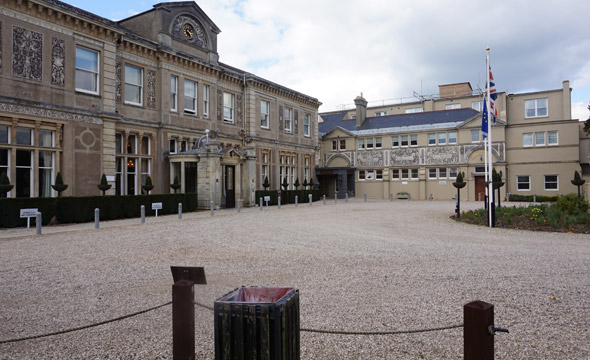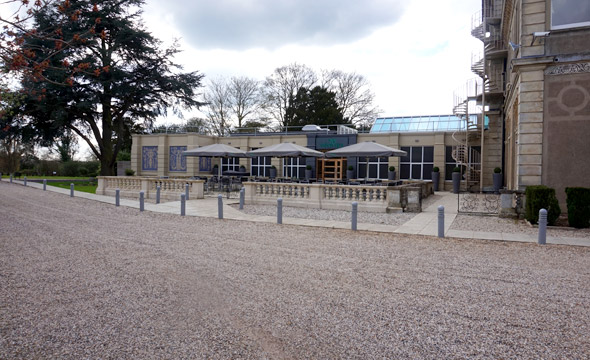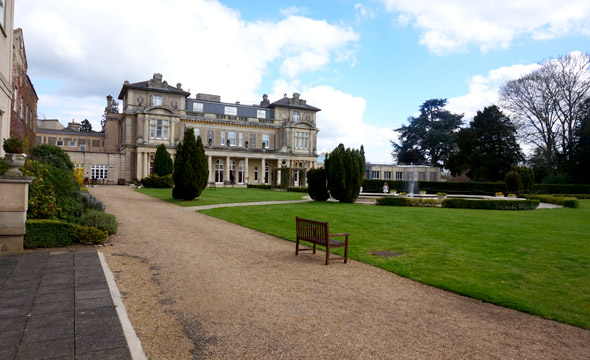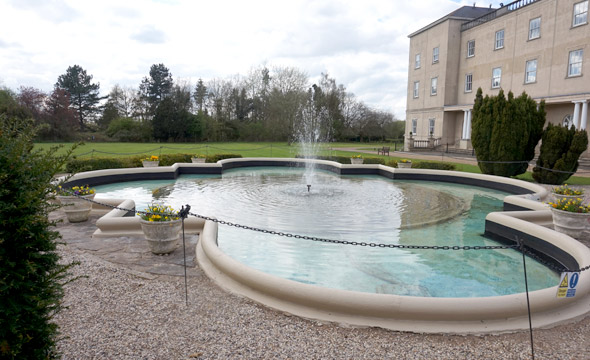 From the moment you arrive at Down Hall, you are struck by its opulence from manicured hedges to the ornate stone masonry on the mansion. The hotel is quintessentially British from tip to toe, including its food offerings: sample Afternoon Tea at the historic Ibbetson's tea room, enjoy modern English cooking at The Grill Room restaurant or kick back in the garden with a fresh Pimm's. Checking into Down Hall, I was most excited at the prospect of trying a treatment from the hotel's new Eden Spa, promising the 'perfect setting for you to relax your mind, body and soul'. As I live in the heart of hectic central London, I couldn't possibly think of anything more alluring.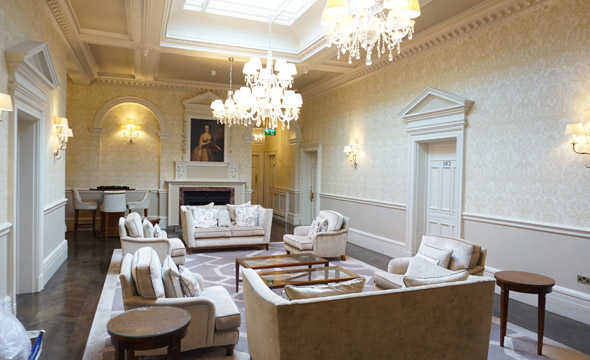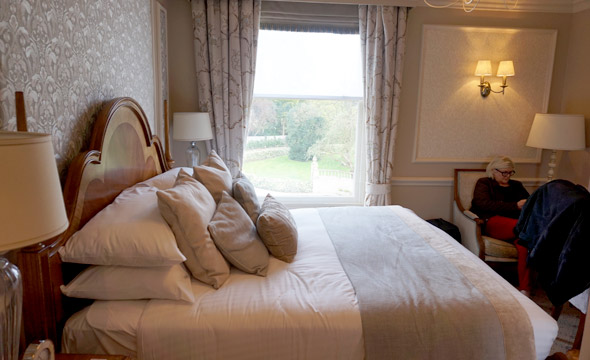 My guest and I toured the grounds while we waited for our room to be ready, weaving the gardens, fountains and blossoming trees. There was a wedding on the day we arrived, and it was lovely to see how the guests utilised every aspect of the hotel from the function rooms and lounges to the expansive gardens. We were booked into the classic room at the hotel which featured 24 hour room service, a mini fridge, tea and coffee making facilities and a high definition television. My guest and I fell in love with the luxurious interiors, colours, small chandelier and marble. We had a fantastic view of the driveway as well, which became aligned with sparkling lights at night.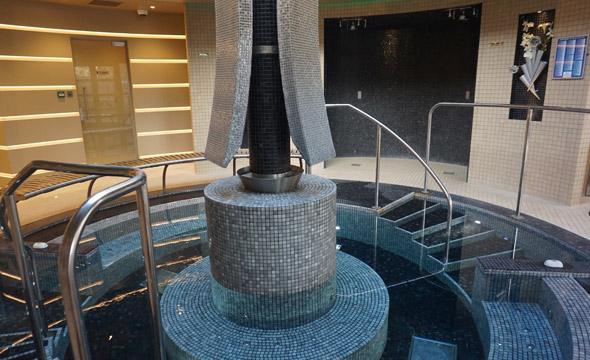 Once settled in our room, we headed straight to the Eden Spa to make use of the wet spa before our treatment. We indulged in the warm hydrotherapy pool, steam room, sauna and 'relaxation room' with magazines, water and lounge beds. The amenities were clean, fully functional and easy to use. I was called to my treatment by a friendly spa therapist named Danielle, where I simply popped on a robe and slippers and followed her into a soothing aromatic room. I had a 55 minutes Swedish massage, which was utterly heavenly on my muscles. Danielle did a fantastic job of providing a full relaxing experience. My guest had a 55 minute Age-Defyer facial which 'improves the appearance of the skin by using special age-defying massage techniques and a selection of age-defying products to replenish and revitalise the skin'. They described it as divine and thanked Danielle for her attentive service.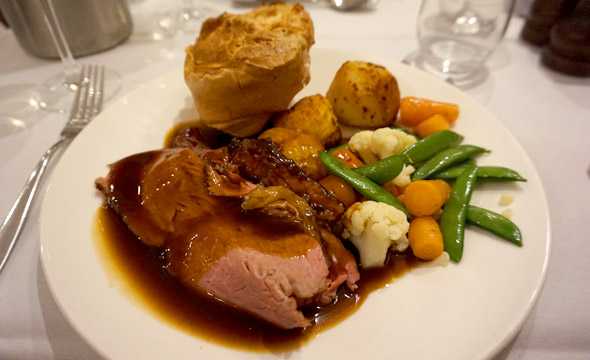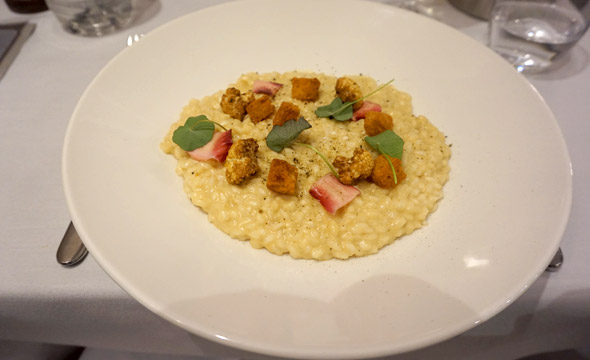 After dinner, we headed to The Grill Room to fill up on a three course meal. My guest and I shared a bottle of Crusan 2016 Colombard Sauvignon while starting with the creamed butternut squash, garlic and crouton soup. For mains, as it was a Sunday, I opted for the beef roast dinner complete with the works, my guest had the cauliflower risotto. To finish the evening we shared a delectable chocolate and raspberry mouse with a caramel and poppy seed crisp.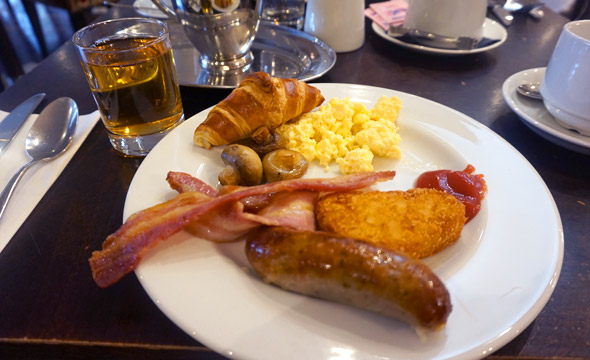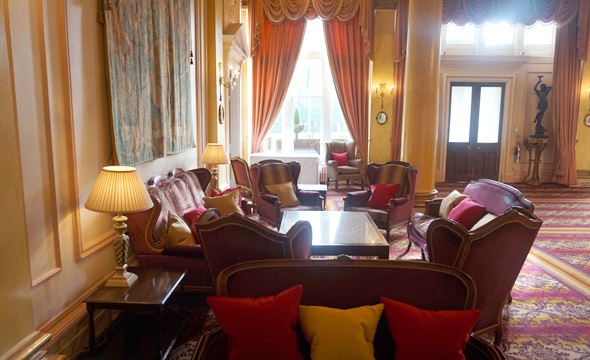 Our deep sleep in the queen bed that night was only interrupted by the prospect of continental breakfast. It was definitely one of the better sleeps I've had in hotels and to wake to the view over the gardens and flowers was a refreshing change to cityscape. We filled up on fruit, toast, cheese and cooked breakfast before walking around the rooms we had missed due to the wedding the day before. It was hard to leave such a stunning environment, but I would definitely return for another break.
Book your room at downhall.co.uk

Book your treatment at edenspadownhall.co.uk