The Revival of the Great British Summer Holiday
With 'staycation' the buzz word of the moment, British holiday makers are looking to rediscover beauty spots in the UK to while away a summers day.
Holidaying on your doorstep means less time travelling, less time navigating the new complexities of quarantines and customs and more time spent outdoors with family and loved ones… there's never been a better time to holiday in the UK; The Great British summer holiday is back!
Looking to avoid the masses? An island adventure on a remote 32,000 acre sporting estate on the undiscovered west coast of Scotland gives you the best of the highlands, the best of British coast and to top it off - some of best sporting opportunities in the UK too! Nestled in the mountainous heart of the Isle of Mull, just a short ferry ride from the coast, awaits Knock House, a traditional Highland sporting lodge full of new life and old charm.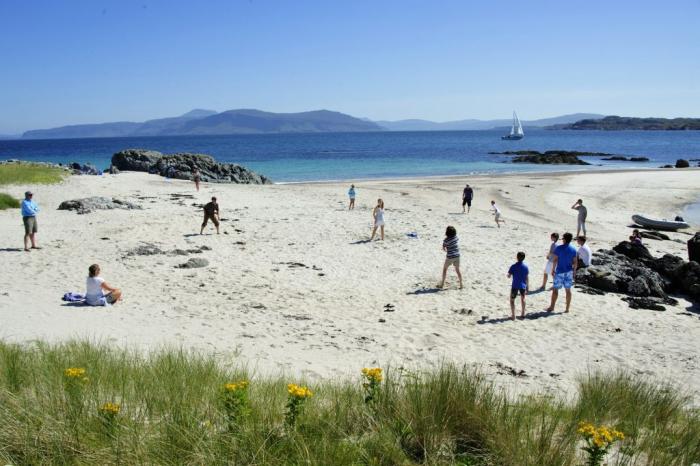 The perfect destination for a traditional family summer adventure, surrounded by spectacular Scottish wilderness, untouched & unshaped by man. The magic of Mull is that it combines the much loved traditions of a Highland holiday with a spectacular coastal location - a combination that is unique to the Scottish Island experience.
You can take to the seas onboard Benmore Lady, the estate's 46ft motor launch, exploring uninhabited islands with dolphins riding the bow. You're bound to catch sight of a giant white-tailed sea eagle or two soaring overhead as the salty wind whips your cheeks and the sun warms your skin. There's always an opportunity to stop off at a remote white sand beach - just perfect for a family barbecue and a paddle in the gin coloured waters, with plenty of time to enjoy a traditional game of rounders with the family on the beach.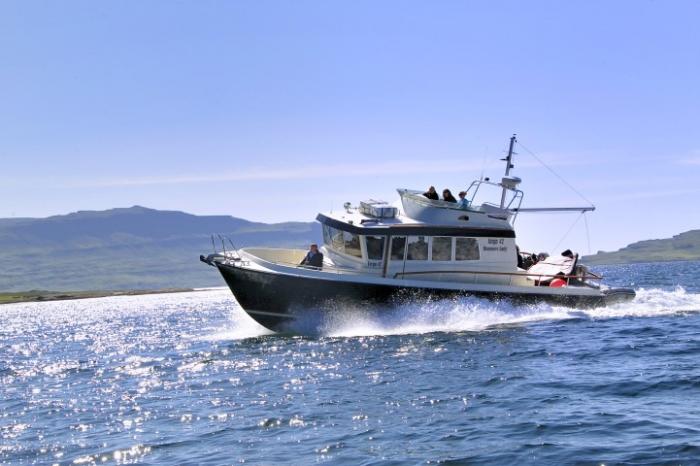 You may choose to while away an afternoon fishing for Salmon & Sea Trout, or head out on the hill stalking red deer and absorbing the spectacular views. A trip to Duart Castle to learn all about the iconic Scottish Clan MacLean followed by an afternoon of lobster potting always goes down well with the children. And, after a dinner in Knock House's traditional dining room you could end the day watching a breathtaking Scottish sunset.
Some things were built to stand the test of time…
- Benmore's 12 bedroom classic sporting lodge is available for exclusive use year round. To enquire about availability and book your Scottish Island experience please contact the team on 01680 300 229
or email enquiries@benmoreestate.co.uk or visit www.benmoreestate.co.uk

Luxury themed Breaks 2021
Benmore Estate's luxury themed breaks are brand new for the Spring in 2021. They are designed by leading experts and estate staff to celebrate their unique location and Scottish heritage. Benmore have teamed with some of Scotland's finest artists, photographers and walking & wildlife guides to offer guests an immersive experience in this unique and inspiring location.
The changing landscapes, light and dramatic wilderness are perfect at this time of year for photographers, painters and those seeking wildlife encounters. Colin Prior, Scotland's most renowned landscape photographer and Jonathan Shearer, international award winning 'en plein air' artist, both capture the wilderness in their artwork and are each hosting a themed week at Knock House in 2021. These Scottish icons alongside some of Scotland's leading wildlife and walking specialists are teaming with Benmore to share their love of wild places with those seeking a Scottish Island adventure.
Accommodation for the week is all inclusive at Knock House, and the estate boat offers a unique opportunity to explore the wild places off the tourist trail.
To enquire about availability, download a brochure or discover, more please visit: www.benmoreestate.co.uk/luxury-breaks