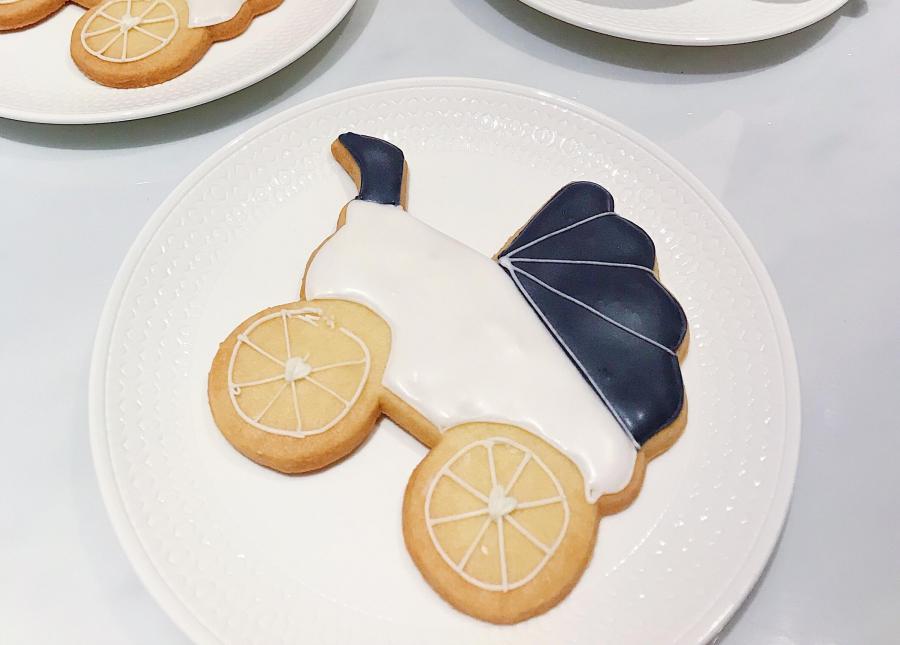 It's a boy! Meghan Markle and Prince Harry have welcomed a little baby of joy – a.k.a. 'Baby Sussex'.
To celebrate the news of our favourite royal duo welcoming their new son, Royal Lancaster London has created delicious fondant 'baby buggy' biscuits, in royal blue.
These will be offered complimentary with every tea or coffee served throughout the hotel, for one week from the birth of the new baby.
It is apt that Royal Lancaster London celebrates in style as Meghan Markle and Prince Harry attended the WellChild Awards in September 2018 when Meghan was first pregnant.
The hotel is a short stroll from Kensington Palace, the residence of Meghan Markle and Prince Harry.
Following an £85 million renovation the mid-century iconic 'Royal Lancaster London' is renowned as one of London's most elegant hotels, guaranteed to offer a classic and sophisticated experience to the most discerning guests.
Sitting on the edge of the leafy Hyde Park, guests will be able to relax in a tranquil environment and immerse themselves in the beautiful views of the Italian Gardens in Hyde Park.
Situated directly over Lancaster Gate underground station (central line) the hotel is in a perfect central location to meet for a coffee meeting, or to just enjoy a sweet treat.
Royal Lancaster London, Lancaster Terrace, London W2 2TY
Reservations on 020 7551 6000 or visit www.royallancaster.com