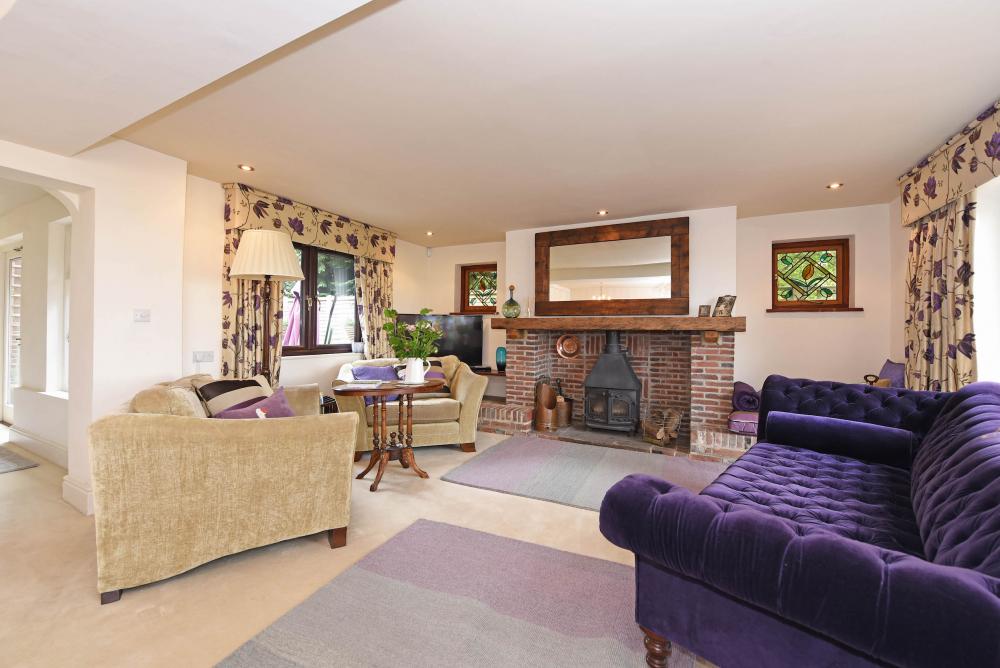 Rustic Escapes offers brand new unique personalised experiences with purpose in distinct rural locations in UK and Spain. Guests can develop new skills, learn about history, culture and the local area whilst relaxing in a collection of homes with character, offering tradition in understated style and comfort. Guests select an escape which includes various experiences and the Rustic Escapes concierge team is on hand to help personalise their stay.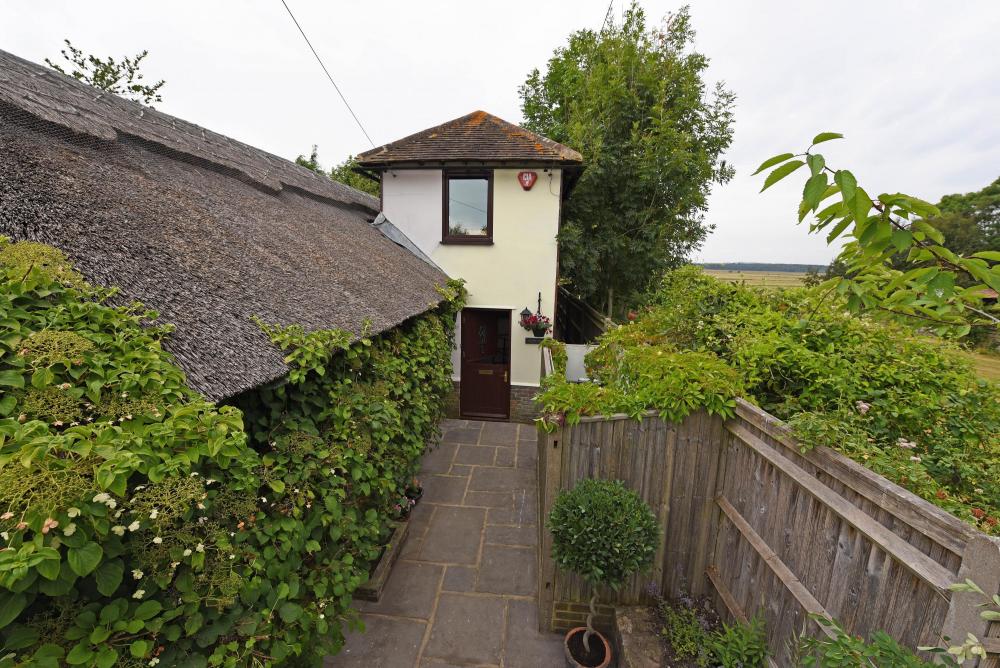 Current properties include Spring Cottage in Amberley, West Sussex and Partida de la Mar in Valencia with a further property, Can Toni Pera, opening in Ibiza in 2020. All locations offer a unique opportunity to explore local traditions and the rural way of life.
Each property is in, or close to, a country village, easily accessible to larger towns and airports and often close to the coast. Peace and quiet are guaranteed, as is fresh local produce which can be delivered daily to the door. Rustic character features at the properties include roll-top baths, open fires and a garden or rooftop hot tub to provide relaxation at the end of the day and a chance to gaze at the stars.
Guests can share a love of nature, an interest in local history and agriculture as well as enjoy participating in cultural and sporting events. The Rustic Escapes concierge service is on-hand to craft, create and cultivate some of the most culturally rich and locally immersive experiences. Experiences like 'I Love Antiques' incorporate a visit to a local antique fair and a tour of local antique shops, the 'Houses & Castles of Sussex' escape offers guests a chance to learn about the rich history and culture of the beautiful historic castles of Arundel, Lewes or Amberley. There are walking escapes like 'Pat a Cow' and 'Walking the South Downs' for those who want a more active break.
Partida de la Mar near Valencia offers escapes that focus on the gastronomic and historic delights of the area. 'Monumental and Gastronomic Valencia' and 'Escape to Valencia' offers guests the chance to lead the lifestyle of an authentic Valencian farmer. Have fun learning some traditional Valencian cooking skills from one of the locals. Pick artichokes and beans to add from the garden while cooking a traditional Valencian paella on the terrace.
Rustic Escapes specialises in providing a concierge service to guests. Concierges speak English and can also be accompanied by local experts, cooks and farmers who can provide guests with a fascinating
insight into local traditional agriculture, horticulture, antiques or gastronomic history. Guests can opt for either self-drive, concierge or drop-off services.
The Cottage with fantastic views in the heart of the South Downs....
Situated in the quintessentially English country village of Amberley near Arundel, Spring Cottage is a much-loved family home in Amberley which has been decorated in traditional English style with antique furniture but still offers all the mod cons for everyday living. The country kitchen offers all facilities to prepare meals. There is a large fireplace in the dining room/lounge with a television, DVD player and internet-based film and TV streaming. Two double bedrooms are served by two bathrooms and there is a third bedroom/sitting area upstairs with a comfortable large sofa.
A secluded courtyard and the terraced garden overlook Amberley Wildbrooks Nature Reserve and the rolling hills of the South Downs. The views from here are wonderful, sit for hours watching the wildlife and enjoying nature. The pretty garden is not overlooked so offers complete privacy. Steps lead down from the terrace and there is a welcoming hot tub to enjoy those views.
Walk up to Amberley Mount with its steep climb up to the South Downs Way or stroll along a section of the beautiful River Arun which is so atmospheric when shrouded in mist. Walk, cycle or horse-ride or pause to look up and enjoy the star-studded skies. Prices start from £90 per person per night (or from £70 per person per night for self-drive options.)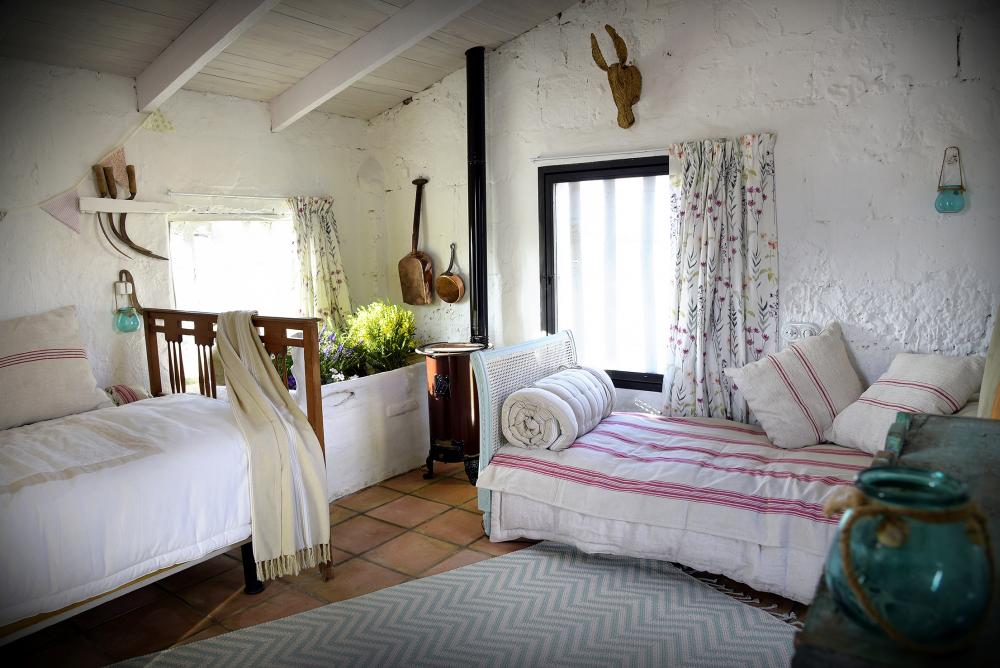 The Spanish Farmstead with a scent of oranges in the air.......
Partida de la Mar in Almassera, is a traditional Valencian alqueria located in the centre of the huerta, the largest agricultural plain in Europe, and just ten km from the centre of the historic city of Valencia. Valencia is situated on the east coast of Spain, known as the Costa del Azahar, or Orange Blossom coast.
Surrounded by fields of artichokes and chufa (used to make the local drink called horchata) and orchards of orange trees, guests will be able to immerse themselves in this unique farming region and enjoy its rich culture and history.
The three-bedroom farmhouse has been tastefully restored with all modern conveniences including air-conditioning and Wi-fi, yet it has retained much of its original charm with open fires, a wood- burning stove and the authentic drying loft originally used to dry tobacco and silk, is now the master suite. While keeping the stonework and original beams the whole place has a luxury feel with a beautiful copper and antique silver roll top bath. Rather endearingly, one of the bedrooms is called the donkey room as it was originally the donkey's stable and retains its wooden trough and many agricultural features, along with its own antique wood-burning stove.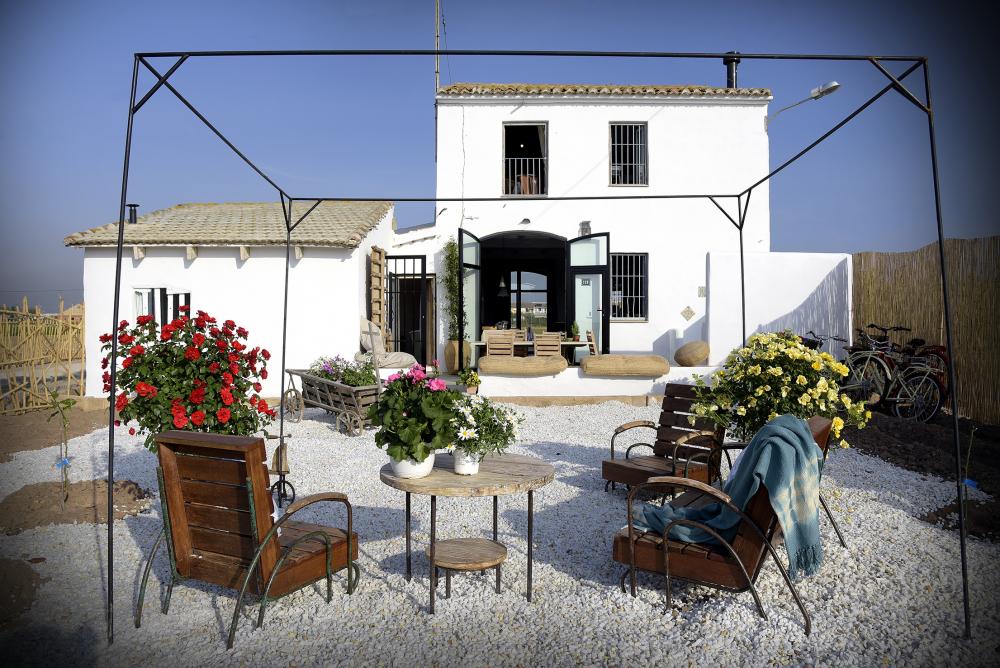 The living area has a large open plan kitchen, dining and sitting room with an open fire. The working kitchen has been fully integrated into the original farmhouse kitchen. Throughout the property there is an eclectic mix of antique furniture and artefacts all helping to enhance the guests' authentic farmhouse experience.
The outside area has a dedicated kitchen garden, with a range of vegetables and fruit for guests to pick as required. There is a small terrace with a table and benches and a traditional barbecue/paellero and an outside sink. Between May and October, a natural swimming pool, or alberca runs along the side of the house.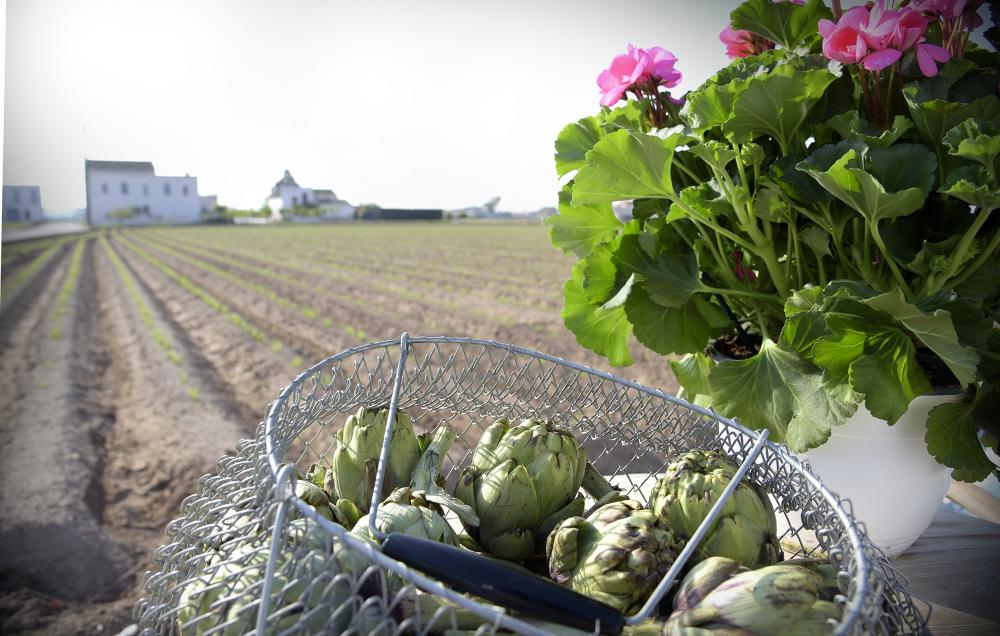 The traditional farmstead is only one km from the beach and the harbour of Port Saplaya, which has restaurants and bars and a shopping centre. Also nearby are several excellent restaurants serving local farmers' breakfast and lunchtime tapas and of course paella, which originated in this area. Prices start from £70 per person per night for self-drive options.
Rustic Escapes owner, Tracy Ibberson is committed to offering guests some of the most culturally immersive experiences available. She says 'Our commitment at Rustic Escapes is to offer unique experiences in rural surroundings so guests enjoy the best of the area. Attention to detail is paramount and our concierge service makes sure things run smoothly, from driving guests to accompanying them as they explore, taking care of the finer details so that guests are free to relax and immerse themselves in the culture. We will be adding more properties to the Rustic Escapes portfolio, so watch this space!'.
The Ibiza Finca that's on its way .......
Rustic Escapes is pleased to introduce the Finca which is currently being restored and will be ready for bookings from May 2020. Escape to a typical ibizenco-style country estate in a beautiful and peaceful setting near San José where guests can immerse themselves in the flora and nature while exploring this special island. Rustic Escapes also has a classic sailing-boat which guests can book for a short trip or maybe a visit to nearby Formentera. More details to follow soon.