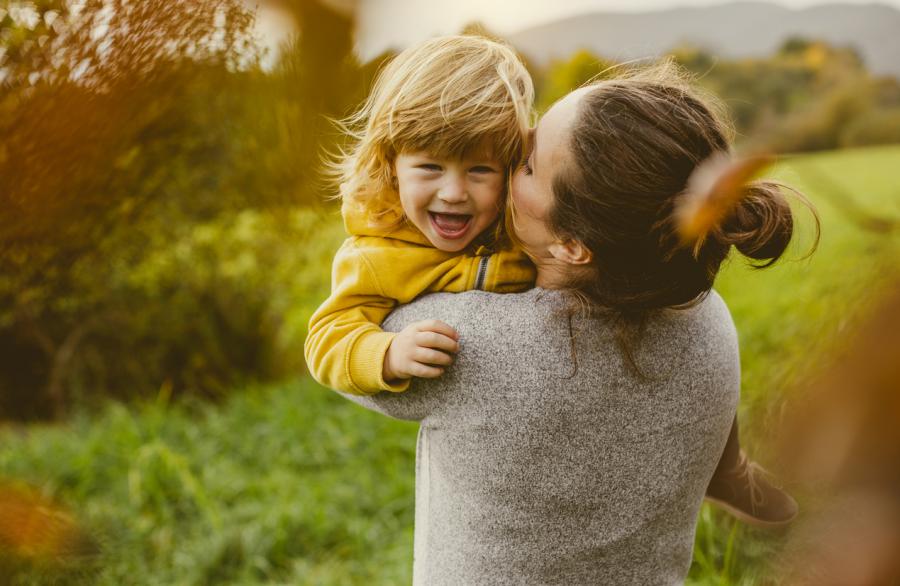 By Poppy Abs, The Lady's Family Happiness advisor and blogger.
You show your child you love them every day, but some days seem to call for a little extra. Try these ideas to fill your child's love tank in new ways.
Create an 'invitation to play' by setting up your children's toys in an imaginative and aesthetically pleasing way while they are asleep or out of the house. When they discover the scene they will launch straight into play, inspired by your genius!
Draw pictures and messages on their snacks. Bananas and satsumas are both good candidates for a doodle with a ballpoint pen, after which you can return them to the fruit bowl and watch as your love-notes and drawings delight their recipients. Alternatively, notes in lunchboxes are always appreciated.
Take them to lunch at a grown-up restaurant, or even just for dessert. Make sure you both dress for the occasion and treat your child as you would treat an adult friend for the duration of the meal. Let them take as much control as they feel comfortable with, including ordering and paying for your meal.
Take them breakfast in bed or lay the table the night before with the good crockery, napkins and candles.
Give them a massage, either re-kindling your baby massage skills with oils or just a light-touch face and head massage while listening to soothing music.
Make a playlist of all their favourite songs and host a kitchen disco. Glittery hot-pants and air guitar are optional, but encouraged.
Write things you love about them down on post-it notes (heart-shaped are available) and stick them around the house. Go the whole furlong and turn it into a treasure hunt to find them.
Once your child's love tank is full, you can work together to fill someone else's with a random act of kindness for a stranger, a gift for a neighbour or a donation of time or money to a charity.
You can book private consultations and group workshops across East Anglia and London with Poppy via her website below and you'll see more of Poppy's advice on our blog pages.
www.familyhappiness.co.uk / INSTA @familyhappinessconsultant