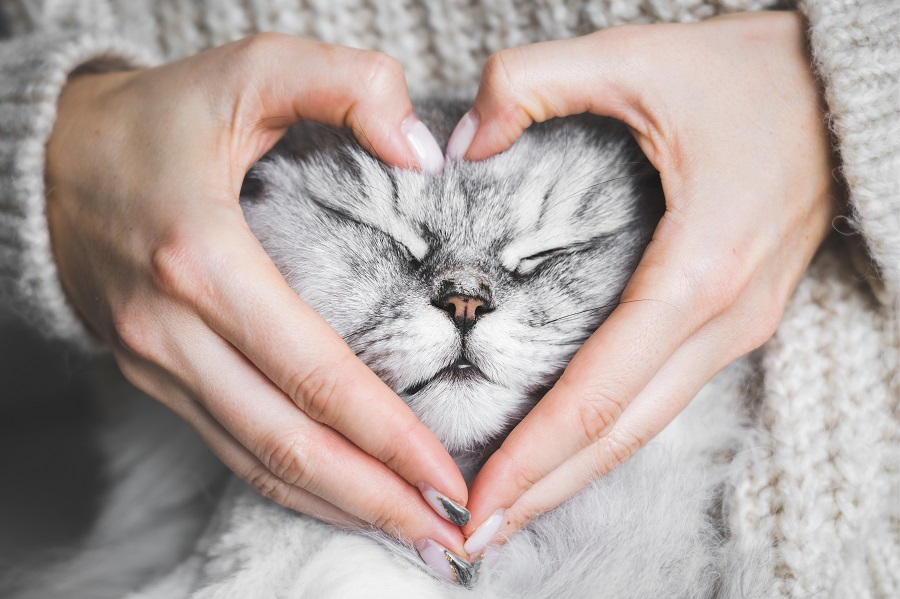 Love season is upon us. With Valentine's Day (14th February) and Love Your Pet Day (20th February) around the corner, The Lady has compiled six top pet picks for dogs and cats to suitably spoil them- and rightly so!
1. Love Heart Organic Catnip Toy, £12.50, Cheshireandwain.com
Show your kitty how much you love them with this adorable heart catnip toy. This heart shaped cat toy is handmade with love in England from recycled wool and velvet. Contains special high strength organic catnip for your feline's amusement.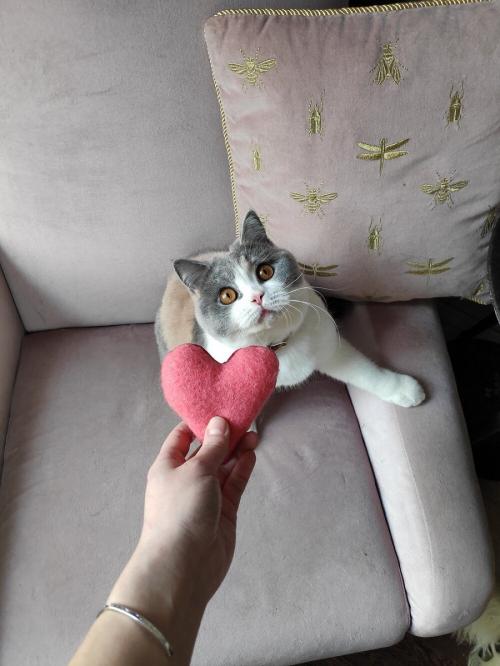 2. Natural Rubber Treat Bone in Pink, £9, Charleychau.com
Give your dog a bone - a natural rubber bone by Beco Pets available in a vibrant pink or green. Fill with delicious treats to keep your dog interested and occupied for longer.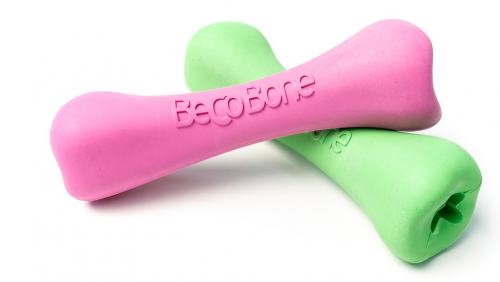 3. Pet Teezer Detangling & Dog Grooming Brush, £12, Petteezer.com
Grooming is an essential part of pet care, great for maintain coat health and also in many cases, helping strenghten the bond between human and animal. The Pet Teezer is a brush for detangling your dog's coat quickly, and more importantly gently without any tugging or pulling - even on the finest of hair. Using a patented two-tier teeth technology, the long teeth gently remove dirt, reaching confidently down to the undercoat, whilst the shorter teeth smooth the hair and protect against matting. Can be used on wet or dry coats.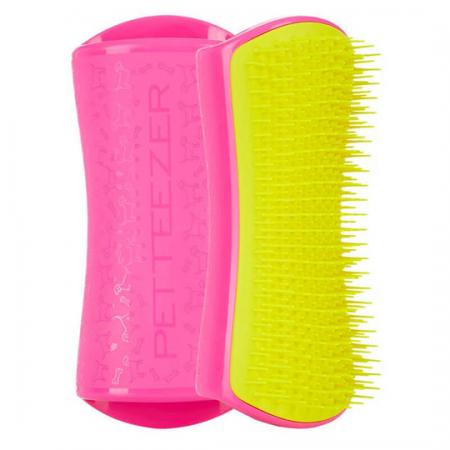 4. Cat Cloud™ Bed Cirrus Pink, £90.00, Cheshireandwain.com
Soft, dusky pink, like a beautiful sky at sunset. Perfect for blissful cat slumbers. For the cosiest catnaps, the Cat Cloud® Bed is made from five luxurious layers of warming fabric. Encased in sumptuous faux fur and durable canvas, reflective thermal heat technology insulates and reflects your cat's radiant body heat for slumber-inducing comfort at naptime (which, let's face it, is most of the time!)
Finally - a cat bed so purrfect, it's like the cats dreamt it up themselves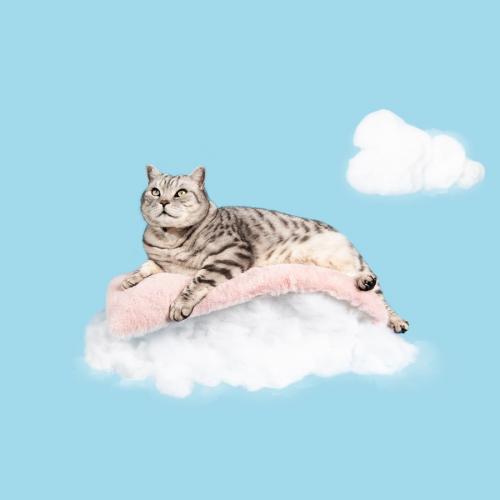 5. Faux-Fur Dog Blanket in Grey Mink, £80.00, Charleychau.com
If you are the owner of a sighthound, THIS is an essential. Charley Chau is a family-owned British business, creating luxurious, cosy, stylish and practical pieces for pets, namely sighthounds. This faux-fur blanket feels amazing to touch - buttery soft. It's backed it with anti-pil fleece in Charcoal, making this a super-warm and comforting blanket even for the coldest months in winter.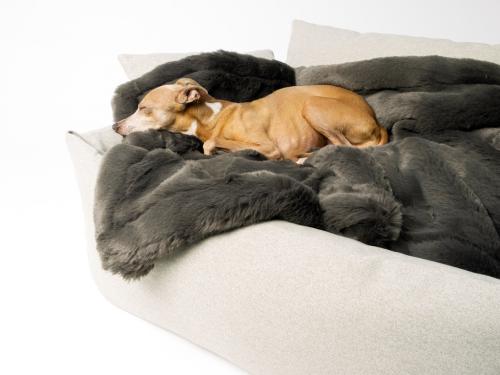 6. Peach Bum Natural Parfum For Lady Dogs and Butch Leather Natural Cologne For Man Dogs, £12, DogsLoveHownd.com
Peaches and cream scented Peach Bum is a long-lasting luxury fragrance containing sweet orange and jasmine essential oils that will ensure a four-legged lady smells sweet for her favourite dog, 'tramp' or human. Meanwhile Butch Leather is the must-have fragrance for discerning dogs, with head notes of Vetiver and Cedarwood essential oils, which is inspired by the scent of warm, soft leather and lush woods.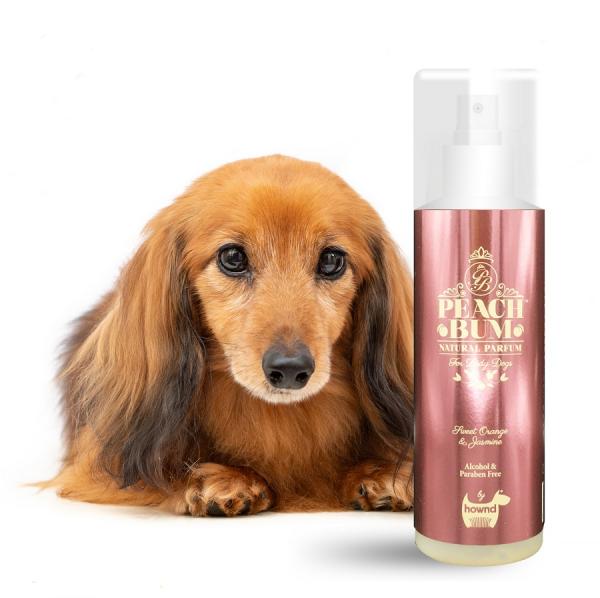 Looking to recruit a new housekeeper for your home? The Lady is the marketplace for domestic recruitment. For over 135 years The Lady has been the first and last stop for those looking for an exciting new position or much needed member of household staff. Let us help you find the perfect candidate, contact our friendly team today: theladyrecruits@lady.co.uk