Spring tends to be a popular time for special occasions. From weddings and engagement parties to garden parties, now is the time for the post-Christmas event lull to reverse, and your social calendar will become busier than ever.
The dress code for black tie events tends to be much more flexible than it was thirty years ago, with a wide range of colours and dress lengths now being considered to be acceptable. That means that there's no better time to replace your Christmas party dresses with light and bright pieces that are perfect for a myriad of different occasions. Here are some of our favourite suggestions:
Beautiful Cobalt Blue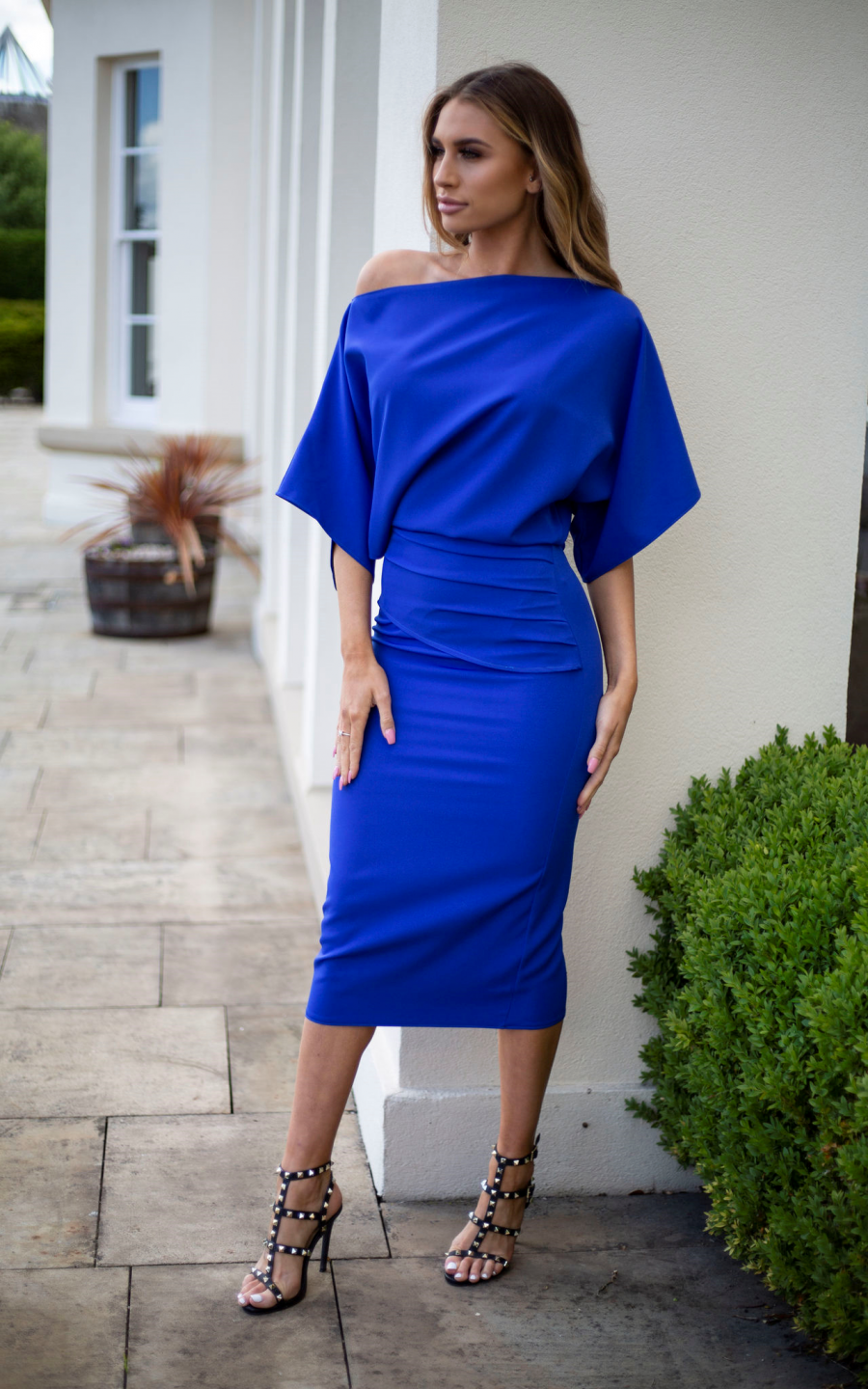 Blue esme off shoulder ruched bodycon dress
For many black tie events there is no longer the expectation that gowns will be floor length: wonderful news for petite women who often feel swamped by ankle length gowns. If you want to showcase your heels, or simply balance out your figure and create the illusion of a little more height, then a mid-length dress is the ideal choice.
We love this cobalt blue version, which features an off the shoulder neckline and a figure hugging bodycon fit. The loose upper body is the perfect contrast to the sleek lower body, creating a glamorous effect, whilst to the rear of the dress is a keyhole detail that is ideal for showcasing a little flesh in a way that is still sophisticated and appropriate.
Ravishing Fire Engine Red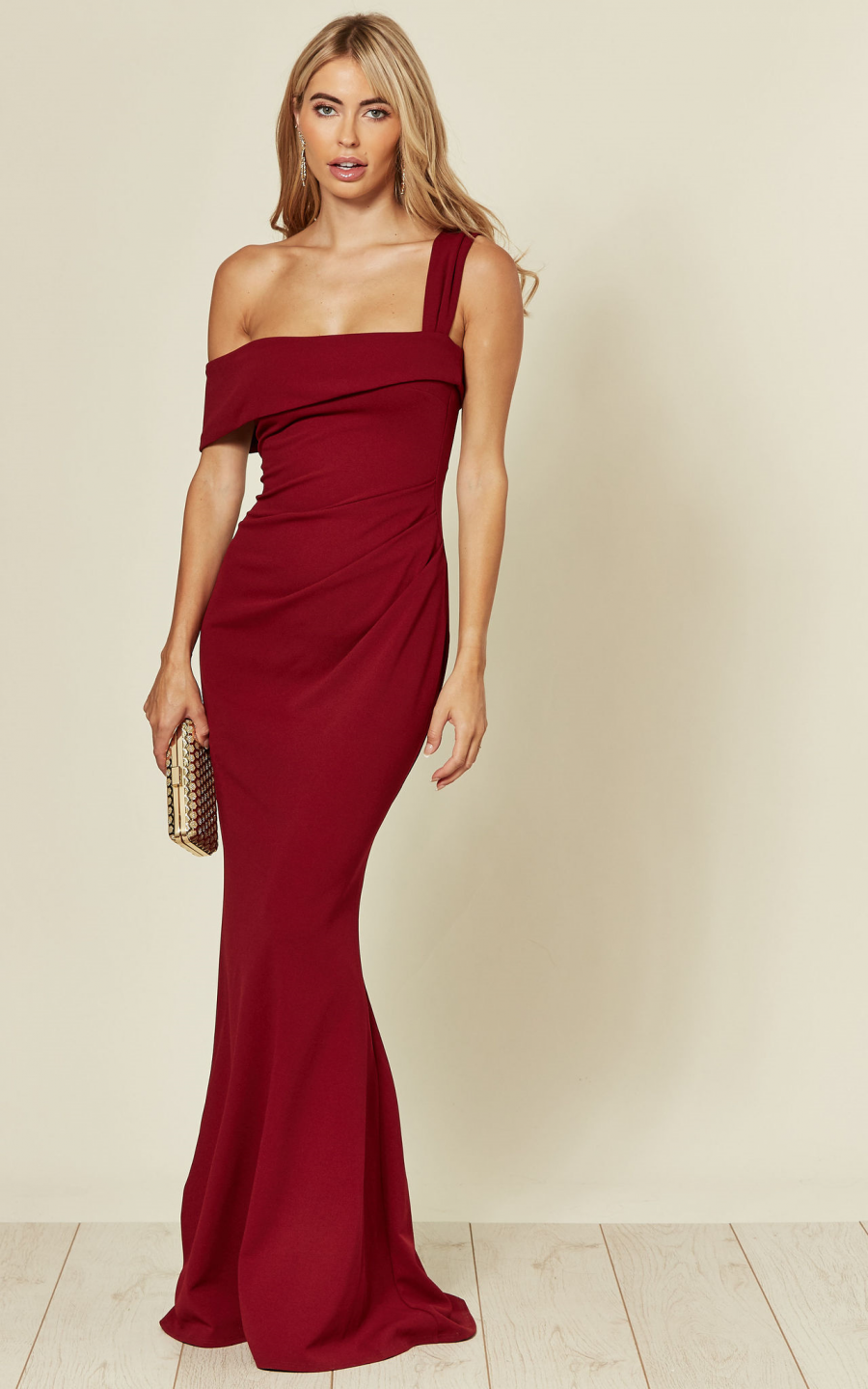 Off the shoulder pleated waist maxi dress in wine red
If you're looking for a gown that will make an immediate statement and turn heads for all the right reasons, then there is no better colour to choose than wine red. With subtle pleating around the hips and waist, this dress creates the illusion of curves, inspiring a feel of old school Hollywood glamour.
The dress is composed of a thick, scuba material, lending it extra support, whilst the simple one shoulder style and neckline with a fold over detailing adds decorative interest. The dress is finished with a kick flare mermaid style skirt: the overall effect is truly mesmerizing.
Shining Sequins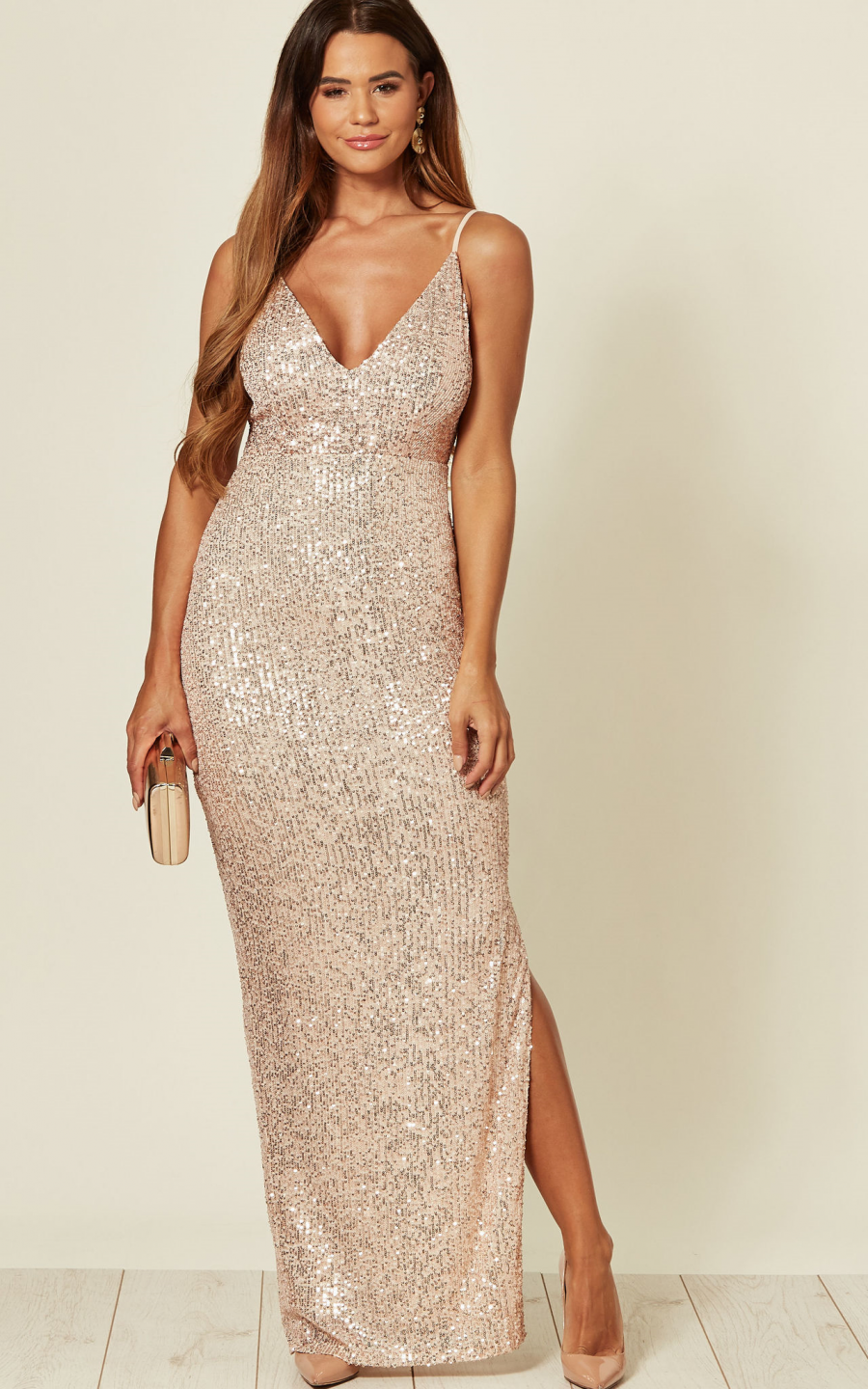 Finally, sometimes an occasion is so formal that only a floor length gown laden with sequins to match your favourite pieces of fine jewellery will do. The shape of this dress is classic and timeless, featuring spaghetti straps and a low cut neckline, sure to create a flattering silhouette no matter what your body shape is. The side slit adds an extra touch of elegance and also hints at the shape of your legs underneath your gown.
We love the warmth the rose gold colour gives this dress, which will look great no matter the time of year, making this dress an ideal investment piece.