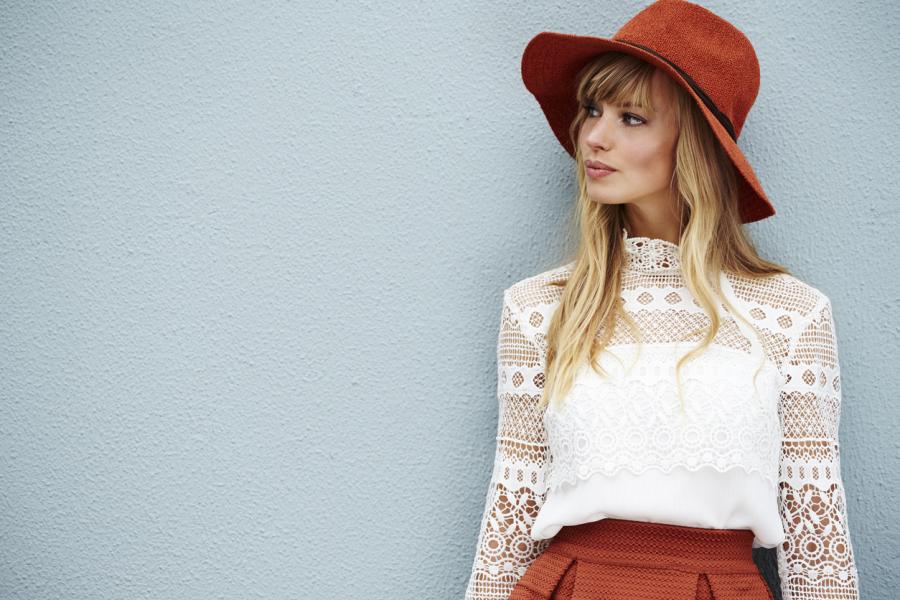 Now's the time to think less about warmth and more about style. As the days grow longer we can delve into our wardrobes for that favourite white shirt and a bouncy springtime skirt, instead of instantly reaching for our huge knits. As adored as thick black tights are, it might just be time to put them into their satisfyingly snug little balls (or is that just us?) and tuck them away again, replacing them with rolled up jeans, wide trousers or a midi skirt and - dare we say it, perhaps a bare ankle?
Bounce into Spring with Roman's classically shaped, uber-flattering jumpsuits, £40. Comfortable and stylish, team with bright pumps or trainers for work, lunch with the girls or lift with a heel for an evening out, or even jazz up with these divine Blue Suede Brogues, £159. The Oxford Shirt Company has partnered with Liberty on creating these joyful and beautifully detailed Floral Eve shirts - slign on with a pair of loose blue denim jeans and you've got a gorgeous spring look. £69.95
Curvissa is on-trend for SS19 and this slimline look midi skirt with cheery spring-summer stripes works perfectly with a pair of super-cool Ciandra silver trainers £149.95 or equally, glam it up with these gorgeous snake print sandals, £25. Go bright and make a statement by combining the snakeskin sandals with this tangerine dreams Curve Midi Shirt dress, £38 the number one must have colour for this season.
If you're lucky enough to be getting away to a hot sunny beach this Easter, then this super fun and flirty pink Figleaves Rene bikini will make you feel oh-so feminine, the generous frills are perfect for bringing emphasis to a smaller bust and the style is retro-cool. £32 / £16. For us it's all about wide leg trousers and these lovely Striped Culottes £59 hit the spot, team with oversize sunglasses and a cute straw bag this spring - think Katherine Hepburn chic, a casual but assertive style.
The Mustard Slingbacks £22.99 from Deichmann will flatter any outfit and as well as being super-comfy with the block heel are also very chic. Pair with this adorable Orange Raffia Cross Body Bag £12.99 and you've got a go-to spring accessories look sorted.
Dora Larsen's stunning underwear is simply breathtaking - the colours are amazing, the shapes and styles so pretty you'd want to show them off, regardless of social etiquette - this is the kind of underwear you'll happily let a shoulder expose. Soft pinks and blues, lovely colour clashes of orange and pink, deep bright blues all with beautiful details and delicate, fun and ultra-feminine lace. This is cool and sexy underwear that's comfortable too. From £30 upwards.
Keith Scarrott's range of trainers never fail to delight and brighten up any day and these three colourways are perfect for Springtime japes and frolicks!
Cento and Guilia by Keith Scarrott, £149 available at www.keithscarrott.co.uk
To top off any outfit Pandora's jewellery is so pretty, we love the Tree of Life Necklace symbolising love, life and family and the Openwork Linked Love Ring is a perfect way to wear hearts. £60 / £35. Don't forget your hair with these gorgeous twilly designs by William Morris for David Watson from £45 - £75