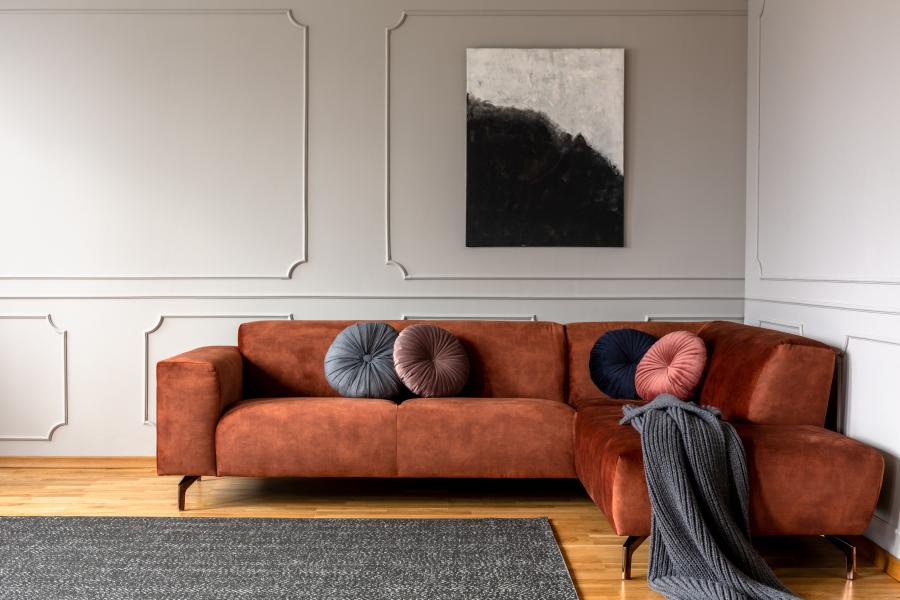 Spring Cleaning: Top Tips For Keeping Rugs Fresh
It may be time when homeowners are spring cleaning, but when it comes to rugs, 'little and often' is the best approach to keep them clean and fresh, according to Daniel Prendergast of www.therugseller.co.uk.
"Rugs are a brilliant addition to homes, protecting flooring, providing comfort and bringing colour and cosiness to rooms – but they can be magnets for dust and dirt," explains Daniel.
"According to leading microbiologists¹, rugs fibres can house millions of microorganisms. it's unsurprising considering they're subjected to muddy shoes, spills and pets on a daily basis, but REGULAR maintenance and easy cleaning hacks can keep rugs as new.
"It's vital to clean rugs regularly to prevent a build-up of microbes, so don't just rely on an annual spring clean.
"Without regular cleaning, dirt, mould spores and pollen particles can collect in rug fibres, as well as dust mites (microscopic creatures that can worsen allergic symptoms). So, it's safe to say there may be more than just a bug in your rug if it's left uncleaned."
Here Daniel shares five home hacks to keep rugs looking, feeling and smelling their best all year round.
1.Vacuum Regularly
Running the vacuum cleaner over a rug at least once a week is important to keep it clean and fresh.  Vacuuming will prevent dirt from becoming 'trodden in' and stop it from working deep down into the pile of the rug, where it's much harder to remove.
Before setting to work with the vac, give the rug a shake to remove any loose grit or dirt that is trapped within the fibres – these can then be picked up by the vacuum.
Suction only vacuum cleaners are preferable to rotary brush or upright vacuum cleaners which can sometime damage to the surface of the pile and fray the edges of rugs.
Avoid vacuum brushes as they can break up the yarns and create excessive shedding -considerably reducing the life of a rug. Vacuum brushes will also damage the whipping on the edges of the rug due to the change in height between the rug and the floor. Use the nozzle attachment to lightly vacuum the rug to remove any surface dust and loose yarns.
There are anti-bacterial powders that can be sprinkled onto rugs to rid them of germs but always test on a small section first.
And don't forget the underside - vacuum the backing of the rug once a month to remove trapped dust, dirt, allergens and bacteria.
Watch this handy video courtesy of The Rug Seller for more hints and tips
2. Deal with Spillages Immediately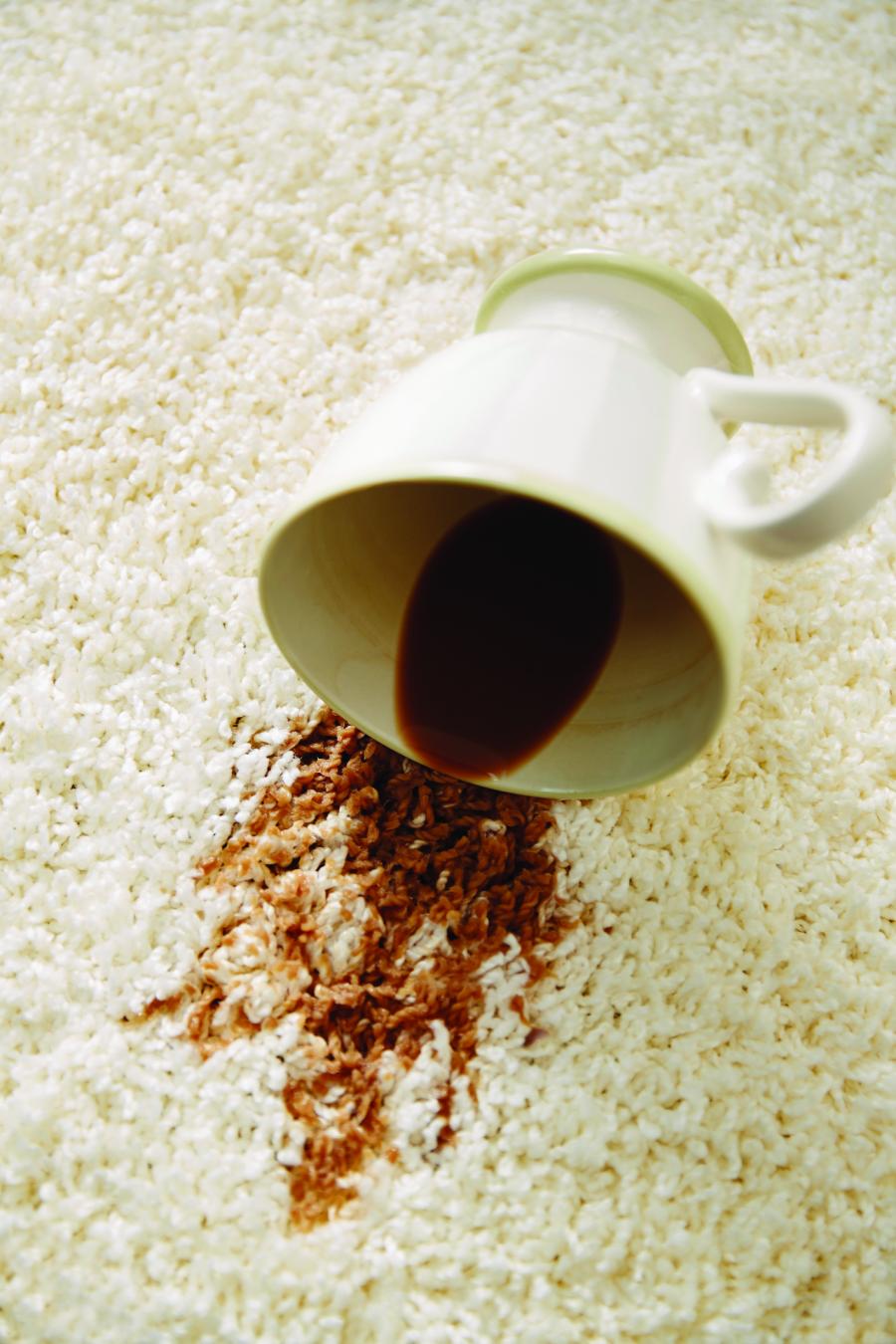 It's important to soak up liquids quickly to ensure they don't penetrate the yarns of a rug.
Dampen a white, cotton cloth and blot the area. Repeat the process until all the liquid has been absorbed. Be careful not to rub as this will damage the surface of the rug. 
Alternatively, a cloth can be placed on top of the area and left to absorb the spillage.
Always make sure the rug is completely dried (this takes about three to four hours) before placing back on your floor. There's more advice in this video
3. Tackle Stains
Certain types of rugs will stand up to stains better than others. Manmade fibres are more repellent to stains.  Nylon rugs can be steam cleaned.  There are also water resistant and wipe clean rugs.
A mixture of equal parts white wine vinegar and washing up liquid and warm water should remove stains like coffee, red wine and mud.  Mud should be left to dry and vacuumed first.
Stubborn stains should be removed by specialist cleaning companies who will have the experience and knowledge of how to deal with the problem.
4. Try a Washable Rug
Certain types of rugs will stand up to stains better than others. Man-made fibres are more repellent to stains. Nylon rugs can be steam cleaned. There are also water resistant and wipe clean rugs.
Rugs can be cleaned quickly and easily, but if you're looking for a low maintenance option, The Rug Seller's range of Buddy rugs are stain resistant, anti-shed and colour fast with a non-slip backing.  They are fully machine washable at 40 degrees and quick drying, so they retain their shape after washing.  There's a range of shapes, sizes and colours available.
Featured products: The Rug Seller Buddy Washable Rug in Ghost Grey and Charcoal, from £20.00
5. Protect from Pets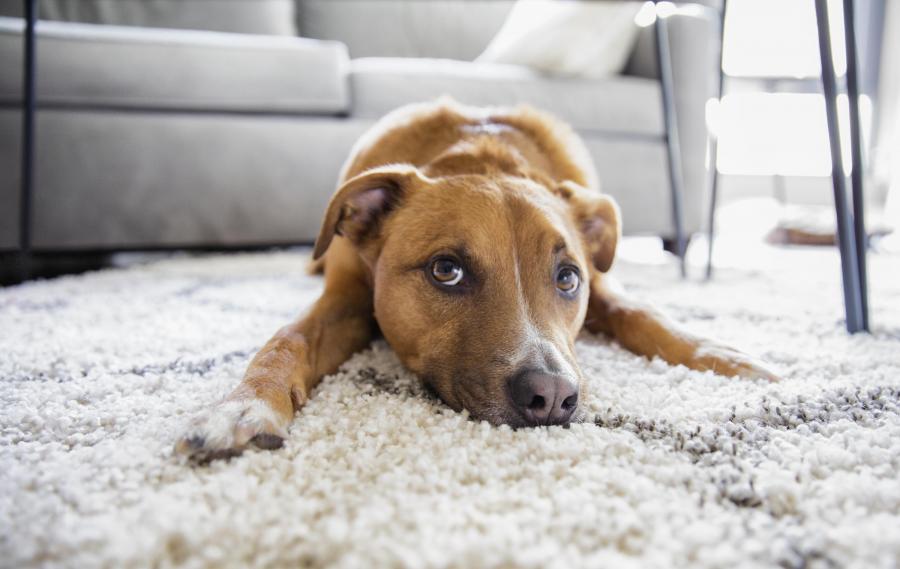 Pets love rugs, but rugs don't always love pets.  Animal hair, chewing, scratching and other little 'accidents' can ruin a rug, but there are steps to take to reduce damage from furry friends.
Choose a rug that's suitable for animal owners.  Dogs love to dig in a high pile rug so short pile rugs are preferable (and easier to clean). Dark colours will hide stains and scratches.
Soak up any 'accidents' with newspaper and be sure to place the soiled paper in the litter tray to signify the place where a pet should urinate.  Rinse clean with cool water and blot to remove excess moisture. 
Following these steps will help to keep rugs in tip top condition, and then throw in a professional deep clean at least once a year.  This will help to rid rugs of deep stains and bacteria that have worked their way too far into the rug to be removed with a vacuum or other regular cleaning.
And what could be better for cleaning floors and rugs effortlessly than the new ICON 25V Cordless Vacuum from BISSELL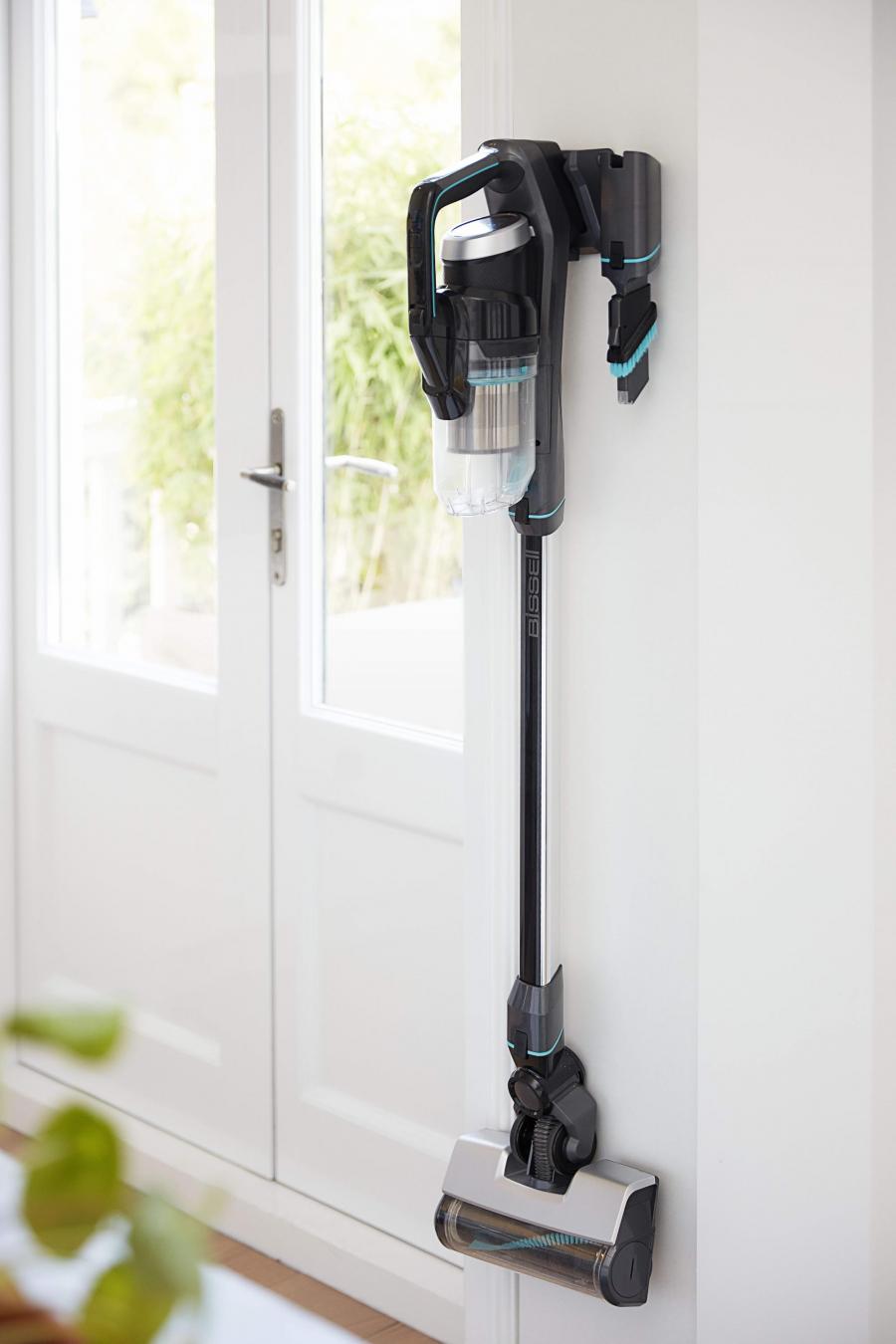 Featuring:
Tangle Free Brush Roll
LED lights
High performance variable speed digital motor
Easy-empty dirt chamber with Smart Seal Allergen System™
RRP £349.99
Available from Argos and bisselldirect.co.uk