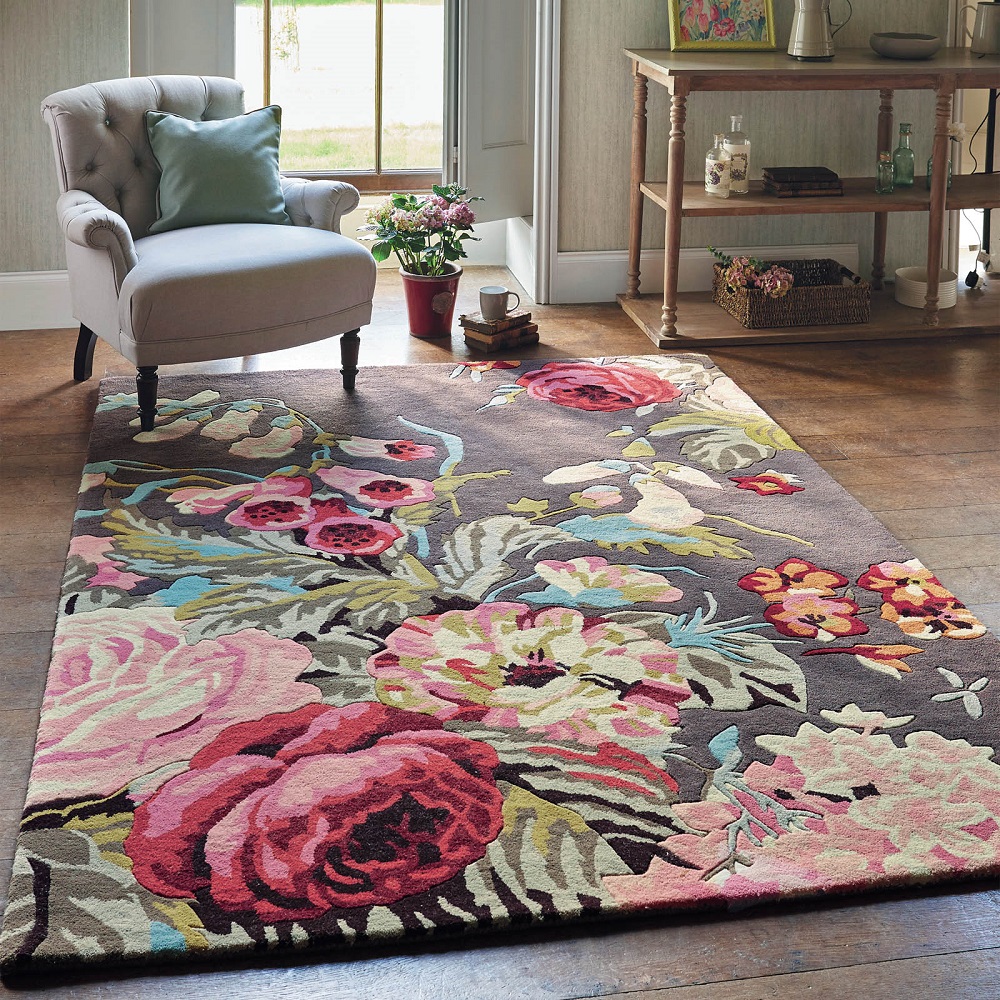 Spring Cleaning Tips
Spring has sprung; the season when a woman's fancy lightly turns to thoughts giving her home a jolly good clean. And that goes for quite a lot of men, too. If you have read the February issue of The Lady, you'll have seen an exclusive with social media's dustbuster-in-chief, Mrs Hinch and may have found yourself officially 'cleanfluenced'!
So in the spirit of entering a shiny new season, or whether the prolonged time at home has actually turned you into the next Sophie Hinchcliffe, there's no getting away from the fact that the first sign of Spring is the perfect time to give your house a deeper clean. Daniel Prendergast from The Rug Seller shares his top tips for giving your rugs – from shaggy and sheepskin to wool and walked on – a good Spring Clean.
"They may be stylish and cosy and have the ability to hide a multitude of sins, but did you know your rug could in fact be harbouring millions of microorganisms – including dust mites, pollen spores, dirt and dust - meaning that when it comes to your rug, a once a year clean probably isn't quite enough to keep your home healthy? But if you don't know where to start when it comes to giving your rug a much-needed refresh, or a full Spring Clean, here are our top tips."
Step 1 - Vacuum It
The best way to keep your rug looking its best and avoid dirt getting trodden into the pile is to vacuum it regularly. At the very least, once a week. But this is also a great place to start your deep clean as well. Before you turn the vacuum on make sure that you are using the right attachment or setting for your rug and pile. For most rugs, we recommend using the nozzle attachment rather than abrasive, rotary brushes that can damage and fray the fibres making it look tired and worn too soon.
Start by giving the rug a shake to remove any loose grit or dirt that is trapped within the fibres – these can then be picked up by the vacuum. And don't forget the underside - vacuum the backing of the rug once a month to remove trapped dust, dirt, allergens and bacteria.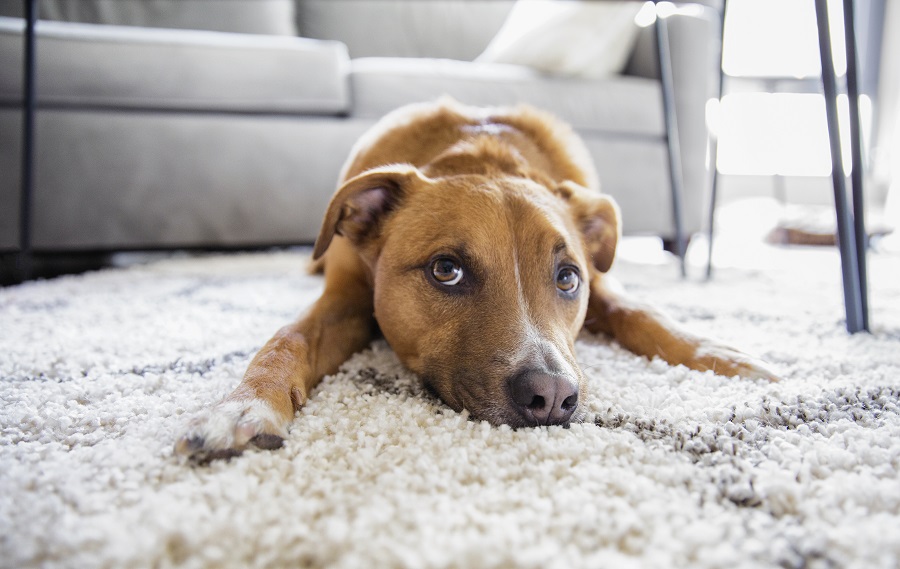 Step 2 – Decide Whether You Rug Needs Specialist Care
Whilst you can clean your rug at home, it is always advisable to check the care label first before getting the scrubbing brush out or popping it in the washing machine – and it's a good idea to invest in a professional clean once in a while, especially if you have pets, if your rug was expensive or if it is located in a high traffic area.
In addition to cleaning the rug professionally, they will also fix any problems that the rug might be having with simple rug repair techniques, which just prolongs your rug's lifespan even further!
Step 3 – Clean Your Type of Rug In The Right Way
If your rug is shaggy:
Shaggy rugs look and feel great but the long pile can harbour dirt and dust making it hard to clean. The first thing to do is to take your shaggy rug outside and shake off any loose dirt and dust. This is important as it is an easy first step into removing some unwanted treasures instantly. Next vaccum your rug carefully and use an upholstery attachment to gently hoover between the rows of thread on your rug.
For a deeper clean use a dry rug/carpet shampoo, which generally comes in powder form. Sprinkle it on, work the shampoo into the rug, wait an hour or so, and gently vacuum up the granules. Yep it's that easy! There are anti-bacterial powders that can be sprinkled onto rugs to rid them of germs but always test on a small section first.
If your rug is sheepskin:
Sheepskin rugs can last a very long time if properly cared for. Always take the time to read the cleaning instructions that come with your sheepskin rug as each product can differ. Most of the time, and for general weekly up-keep, you can remove dust and loose particles easily by using a wire brush to rake up the wool pile a bit.
Depending on the size and type of your sheepskin rug, they can often be machine washed. If you do machine wash your rug make sure you use the Cool Wool setting and use a non-enzyme shampoo. The sheepskin shampoo should be specially manufactured for use with sheepskin products. You can again fluff up the rug with a gentle brush.
If your rug is made from natural fibres like sisal or jute:
Vacuum the rug carefully using an attachment or on a suction setting to avoid rotary brushes damaging the rug fibres. If your rug has become stained or dirt and marks still remain after vacuuming then try a gentle cleaning solution and a bit of patience. To make a home made cleaning solution, combine one teaspoon of detergent with one teaspoon of white vinegar. Then add 2 quarts of lukewarm water. To clean the area, simply blot the stain with a rag that has been dampened with the cleaning solution. You may have to repeat this step until the stain is completely lifted.
After that, roll the rug up in a dry towel. This will absorb much of the excess moisture from the rug and prevent future damage. You may have to repeat this step until it is completely dry.
If your rug is wool:
Wool rugs can easily trap dirt so they should be cleaned regularly. Start by removing trapped dirt by shaking the rug outside or hanging it over a washing line and give it a gentle beating. Vacuum the rug on both sides thoroughly using a handheld tool or suction only setting to avoid damaging the fibres. You can also damp clean your rug using water with gentle cleaning solution. Use a sponge and clean the rug with the cleaning solution so that it is damp but not over wet. Once you have cleaned it, sponge it again using just water to remove all of the soap. Remove excess water using a towel and then leave the rug to dry. If the weather is nice them hang it outside.
Step 4 – If you're tackling stains
If a spillage has led to a stain then there are steps you can take to remove it (but always try and remove a stain as soon as it has happened, rather than leaving it to dry into the fabric.) It's important to take into account the material your rug is made from and the depth of the pile. Certain types of rugs will stand up to stains better than others. Manmade fibres are more repellent to stains.  Nylon rugs can be steam cleaned.  There are also water resistant and wipe clean rugs.
A mixture of equal parts white wine vinegar and washing up liquid and warm water should remove stains like coffee, red wine and mud.  Mud should be left to dry and vacuumed first. Stubborn stains should be removed by specialist cleaning companies who will have the experience and knowledge of how to deal with the problem.
Looking to recruit a new housekeeper for your home? The Lady is the marketplace for domestic recruitment. For over 135 years The Lady has been the first and last stop for those looking for an exciting new position or much needed member of household staff. Let us help you find the perfect candidate, contact our friendly team today: theladyrecruits@lady.co.uk