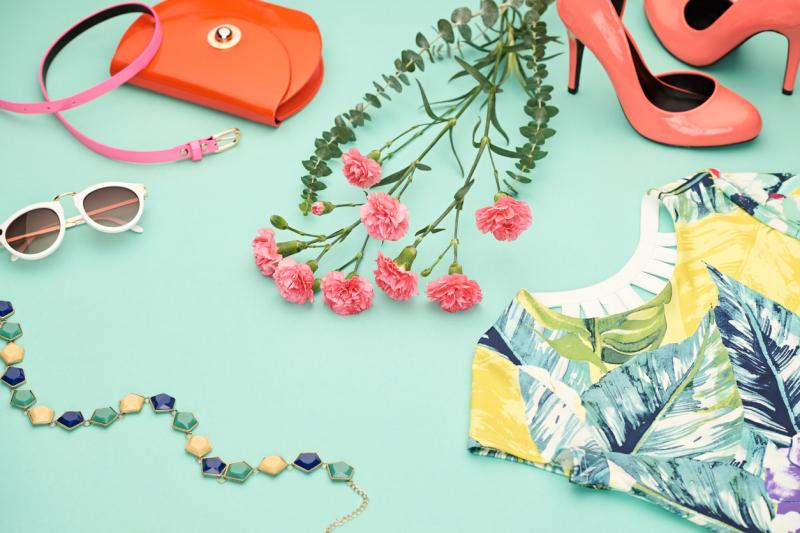 Spring is a fantastic opportunity to try something new; as we celebrate a season filled with bright colours, beautiful flowers and fresh ideas, an endless variety of exciting fashion trends are sure to follow.
Whilst we enjoy longer days, warmer weather and the pastel tones that inevitably accompany this time of year, indulging in Easter eggs and long-awaited hot cross buns, our fashion choices could equally benefit from some spring-time twists. Embracing your individuality whilst celebrating these eagerly anticipated new year trends will undoubtedly leave you feeling more confident than ever; you needn't feel overwhelmed by the prospect of breaking free from your go-to-garments, fashion is creative and you should be too.
To help you dress with confidence our showbiz expert, Royston, has called upon his #RnDFamily stylists to offer you celeb-worthy advice. Outlining their top tips for dressing this spring, using clothes to enhance your self-belief, this will make your shopping trips much simpler.
Neesha Sharma:
"At this time of year you probably want to cover up, disguise the winter excess and keep warm, all whilst starting work on your summer body… As the days start to get longer and we see some signs of spring, the best way to transition into spring fashions is to pick one or two trends that work for you. SS19 has so many trends, meaning it can feel a little overwhelming, but at the same time it means there's something for everyone… You can't go wrong with a statement coat/jacket to bring some spring trends into your life, whether you decide on neutrals, leopard, neon, 80s or logos (all big trends for spring), these will allow you to cover up but also feel stylish and fabulous. Other great items are oversized accessories to add extra style. Most importantly, it's all about clothes women feel confident and powerful in, dressing for yourself whether you're in 80s retro chic, prefer something ruffled and floaty or love minimal, clean lines in a neutral palette, spring has something for you."
Abdiel Ortega:
Abdiel, who works for Native Ken, says "The holidays are over and you're feeling blah about your wardrobe! The first thing to do is pull everything out of your closet, choose your favourite look of the past year and start from there. If it's a simple stripe, floral or wide leg pant, grab it and work around that. I've learnt that the best looks on clients are the ones they've worn before and felt most confident in!"
Ihunna Eberendu
Ihunna, who's styled rising star Gifty Louise, says "Whilst I understand certain situations require an outfit to reflect the mood, ultimately the only person you should dress to impress is yourself. Outside of work or other formal occasions you should embrace every opportunity to experiment and wear what makes you happy".
Vivian Nwonka
Vivian Nwonka has styled Rak-Su, she says: "The key to confidence is being comfortable, having a great coat, roll necks that you can pair with great skirts or jeans and knit or jersey co-ords that you can dress up with heeled boots. Or, keep it casual with the latest sneaker styles. This will see you through the winter months!"
Lady.co.uk have chosen our favourite fashion styles for the coming weeks - take a look at the gallery of gorgeousness below!