Stay-at-home design: 9 ways to create a bright and positive working space
Working at home is an essential part of life for many employees and businesses in 2020, with new figures showing that nearly half (46.6% of people in employment did some of their work from home in April 2020. It is important to make the home a motivating environment for the new nine to five, so here windows and doors manufacturers Quickslide outline nine ways to help transform the home office space and encourage stay-at-home workers to reach their full professional potential.
Choose a space with plenty of natural light
Many people work in offices with artificial light and sometimes little access to natural sunlight. While working at home, make the most of the sunlight by positioning your workspace in a bright area. The use of fixtures with large glass panes such as the many variations of patio doors from Quickslide, will allow maximum light exposure, with many health benefits related to sunlight such as stress reduction, the regulation of key hormones and increased alertness, helping you to work more efficiently.
Declutter and organise your space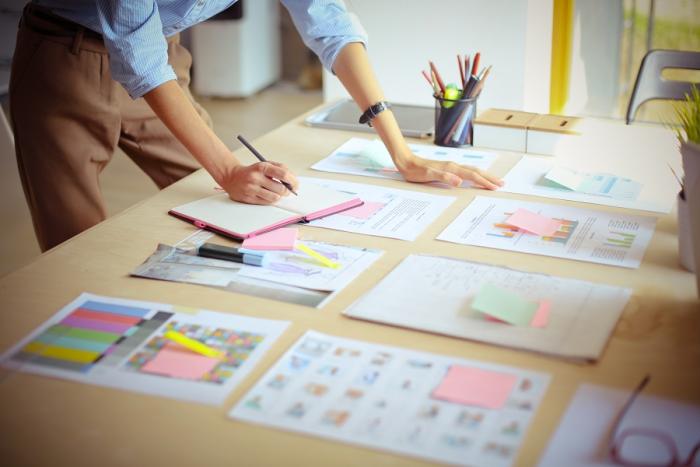 Decluttering has been a huge trend this year, with a tidy space shown to have a positive impact on productivity while making it easier to focus on the work at hand. Ensure that your desk space is clear at the end of each day so that you return to a tidy space in the morning – this will allow your day to begin positively. Spend five minutes each day organising documents and lists to save any unnecessary disorganisation occurring that will take up valuable time.
Select a light and motivating colour palette
Splashes of brighter tones, whether they are on walls or throughout your office décor, are bound to refresh your workspace while reflecting the natural light throughout the room. For a more minimal look, keep the décor white for a bright and simple aesthetic. White also makes a space less cluttered, allowing you to focus on work without distraction.
Maximise space and storage
With many people sharing their home office space or working from a dining or living room, it is important to make the most of smaller spaces. Use wall shelving, drawer dividers and avoid printing where possible to keep paper documents at a minimum.
Create your own motivational playlist
Instead of listening to the music preferences of your fellow workers, create an eclectic playlist of your own favourite songs, including childhood favourites, family classics and your favourite bands on shuffle. Music has a profound effect of memory and mood, which is especially important when focusing on work to ensure that you keep motivated and positive throughout the working hours.
Incorporate botanicals to decrease stress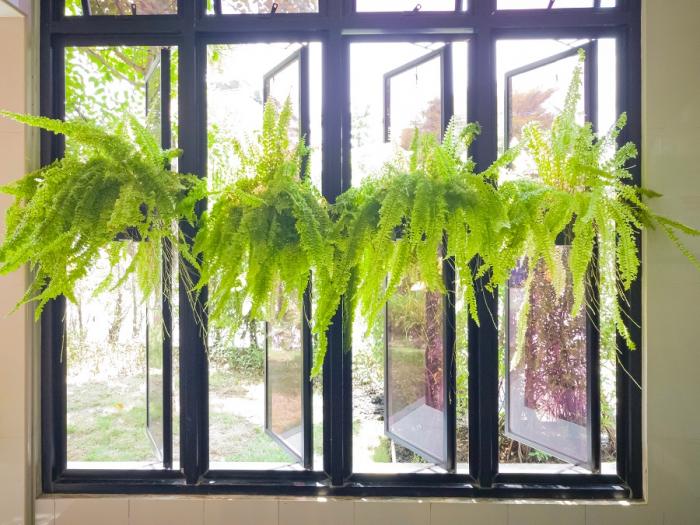 Botanicals and house plants are a staple for home décor, with an abundance of health benefits coming with these decorative home additions: scientists have found that plants improve the air quality around the home, while also having a positive effect on memory.
Add a scent to your work area
Comforting scents around the home have proven positive effects on mood, with certain properties associated with different aromas. A reed diffuser or scented candle is a perfect display piece while exuding a lovely scent through the home. Fragrances such as lemongrass and orange are the perfect choices for energising and uplifting your space.
Invest in a luxe office chair
It is important to be comfortable in the space where you will spend most of the day, so investing in a luxury desk chair is vital. With a host of styles, fabrics, and colours, choose to make your chair a statement purple velvet or a sophisticated and fresh nude.
Include your favourite things
A home office can be unique and personal - it is your home space, so keeping it quintessential to you is a must. Keep on hand a couple of your favourite items to help motivate you during working hours, whether this is a few family photos on the desk, your favourite snacks or a 'quote of the day' calendar to keep you feeling uplifted as you tick off the to-do list.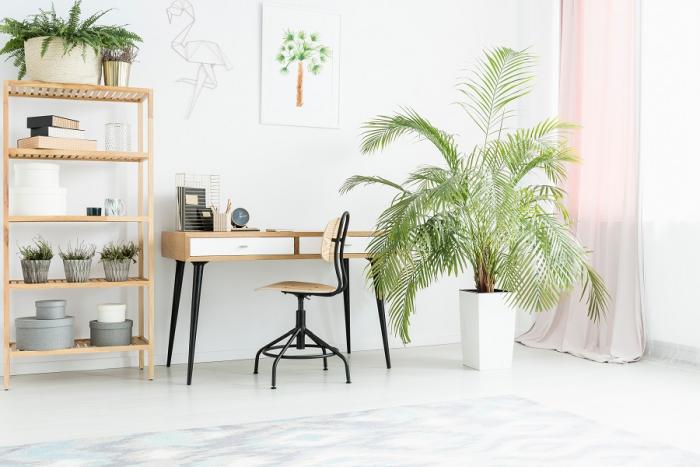 Are you looking for the perfect candidate for a job role within your home? The Lady's powerful jobs board is an absolute essential for anyone seeking a domestic staff vacancy, such as a Housekeeper, Carer, Nanny or a position within a private school such as a Matron. Contact our expert team today: Vanessa.smith@lady.co.uk