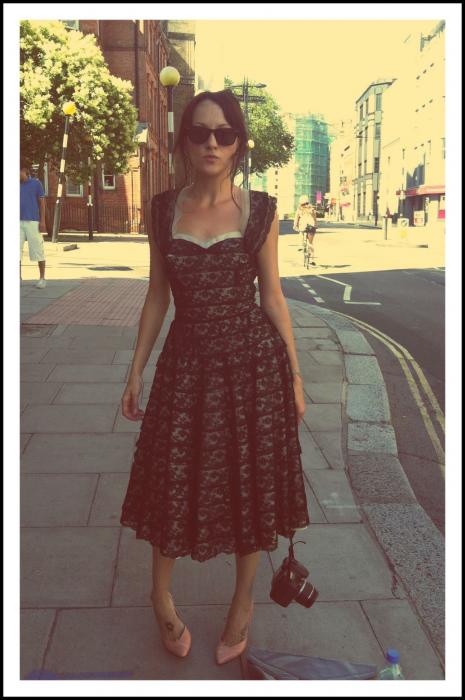 Top tips and advice on how to buy and try vintage, from Shona Daly, owner of Prim Vintage Fashion.
How did you start out with Prim and how is business now you're just online?
'I started Prim from my bedroom in London when I'd just finished university. I'd always loved vintage clothing and seemed to be really good at hunting out great pieces; people always asked me where my clothes were from. Around that time ebay was starting out and I realised there was a category for vintage clothes on there, so I started selling bits online. It took off really well and I soon had a big collection of customers, so I quit my part time job and went full time selling vintage. I branded my business and it grew from there to pop-up shops in London and then a Prim shop in Norwich. Prim is now online only and it's really great as I can reach a worldwide audience from my desk and can work my life around the business a bit more, it's perfect!'
Who / what are your inspirations?
'I'd say that my biggest inspiration for loving vintage was American thrift stores which I visited when I travelled widely there during my teens. The charm and excitement of discovering unique and beautiful clothes that had a history, literally lit me up. It was worlds away from mass-produced high street clothing that everyone else was wearing.'
What top tips can you give readers who are looking to wear/source vintage clothes but are perhaps a bit daunted by it?
'For those who are intrigued by vintage but feel a little daunted, I would say that there IS a style that will be perfect for you. Vintage clothing covers so many looks and eras and you really need to just invest a bit of time - and fun - trying lots on, and you'll find a style which feels made just for you. Try a look from each era, and trust that you'll fall in love with at least one look. Once you discover the quality of vintage and realise how wonderful it is to wear something truly individual, you'll never look back!'
Do you have a favourite era / style / look?
'I find it hard to narrow my affections down to one style, I like a look from every era, I like the maxi dresses of the 1970's, the prom dresses from the 50's and the bold colours of the 80's. I think every era has brilliance. If I had to opt for one era, I'd probably go with the 30's, the dresses are magical and so utterly feminine.'