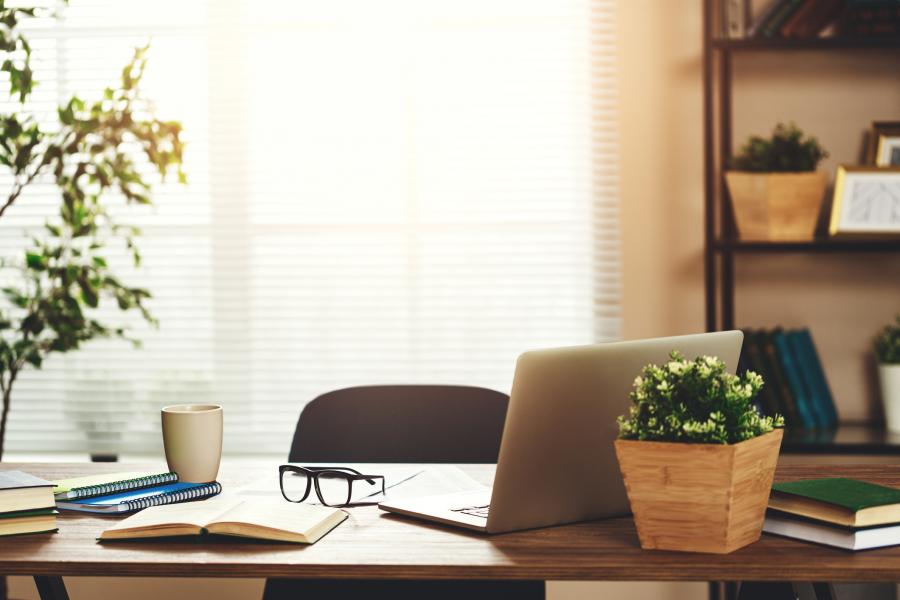 Our homes have never been more important. Finding somewhere to work that's quiet and doesn't interrupt family life too much is tricky, especially if space is limited.
There's a lot to deal with and trying to make things as normal as possible is vital. If there's a space you can make your own while the world changes around us, it can be smart and stylish too.
One of the best places, where it's probably a little calmer, is close to a window. Being able to look out on to a garden, terrace or a balcony is a great place to head for even if the new 'office' is now the end of the kitchen table. A chair by a window with good light for reading, or that all important coffee break, is just as useful. Foliage and flowers will help keep the spirits up, while maintaining a comfortable room temperature, between 19°C and 22°C helps aid productivity.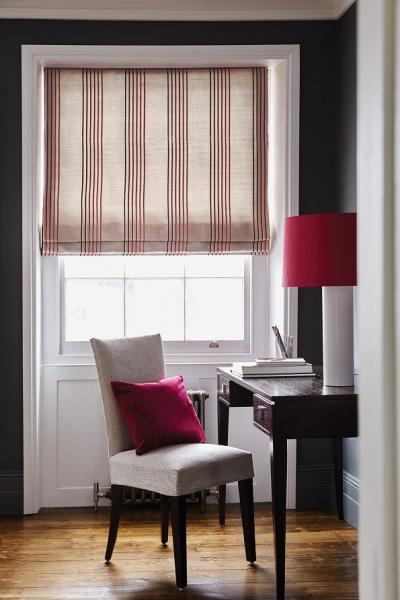 James Hare Blind: Rumba Stripe, Swallow, £81. Chair: Corolla, Popcorn, £58. Cushion: Regal Silk, Firebird, £57. Lampshade: Orissa Silk, Mademoiselle, £36.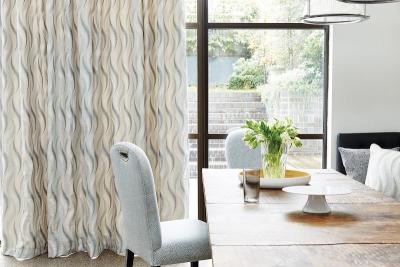 James Hare Curtain: Swing, Caramel, £95. Chairs: Corolla, Agapanthus, £58. Cushions: L to R; Corolla, Tokyo, £58. Swing, Linen, £95.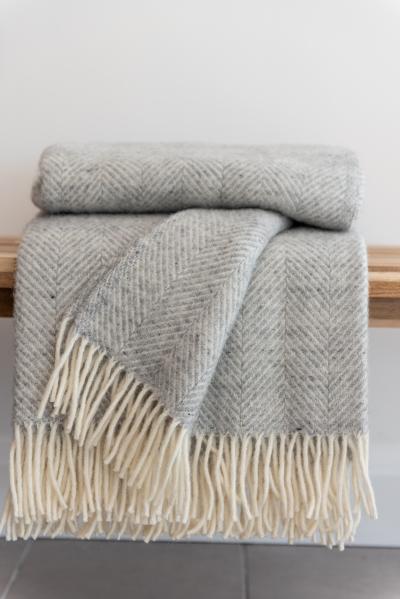 Tom Lane Grey Herringbone throw: £60. Made from a Pure New Wool, measuring 150 x 180cm. This neutral colour sits perfectly in any room and complements the surrounding shades. The Herringbone is a classic and smart design.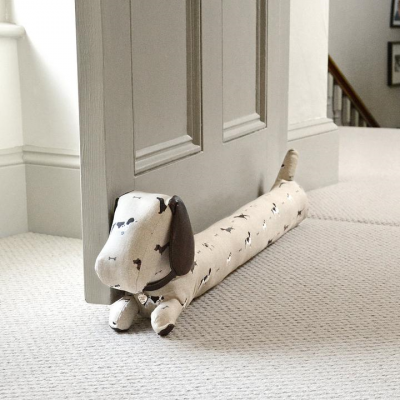 Sophie Allport Woof Draft Excluder: £38. This wheat draught excluder is covered in Sophie's illustrations of wirehaired dachshunds, springer spaniels, cocker spaniels, black labradors, pugs, jack russells and fox red labradors; a charming way to keep draughts at bay.