I may be a man, but in my job I spend a lot of time with women, and my clients tend to confide in me. One thing I have noticed is that while women are now much more open when talking about the effects of the menopause, they still struggle to find practical solutions and products to help them with the symptoms.
Some clients and friends have struggled with 'brain fog' and stress levels, while others have battled skin problems and hair loss. When I've taken clients shopping, we have also had to re-think their wardrobe because of their hot flushes and other problems.
During the lockdowns last year I did a series of Instagram interviews with experts about the subject. One of the most popular was my live chat with hormone specialist Dr Annice Mukherjee, pictured, where we chatted about the menopause and its impact on women and their families. The interesting thing for me was realising how many younger women are being affected by similar symptoms as they enter the perimenopause, even though their periods are still regular.
Mukherjee says; 'Hot flushes, night sweats, mood swings, irritability, anxiety, sleep problems, brain fog, aches and pains and fatigue are just some of the common symptoms. There are many more, but not every woman gets every symptom, and for some women the effects are mild. The experience is very individual.'
Oestrogen levels decrease during the menopause, which can have a detrimental effect on hair, skin and nails, so you may find you need to change the products you use. Then there are practical tips, such as having a desktop fan at work or wearing layers so you can remove them if you're having a hot flush. The Complete Guide to the Menopause by Dr Annice Mukherjee is published by Vermilion, price £14.99

Armand recommends...
SKN-RG The Matrix Plant Retinol Alternative: £65
I just love this ethical and sustainable British brand, which fuses nature with science to create the most effective synthetic-free skincare. The Matrix contains a high-potency plant alternative to retinol called bakuchiol – not the powdered form that you get in some products, but the high-quality resin, which is far more effective.
This product is the answer to active ageing, and will plump, reduce fine lines and create a radiant smooth complexion!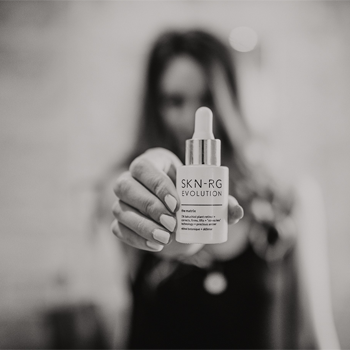 Read more from our expert Armand inside this month's issue of The Lady magazine! Subscribe today here to recieve The Lady delivered direct to your door, plus exclusive subcriber offers and discounts and FREE access to our digital edition.