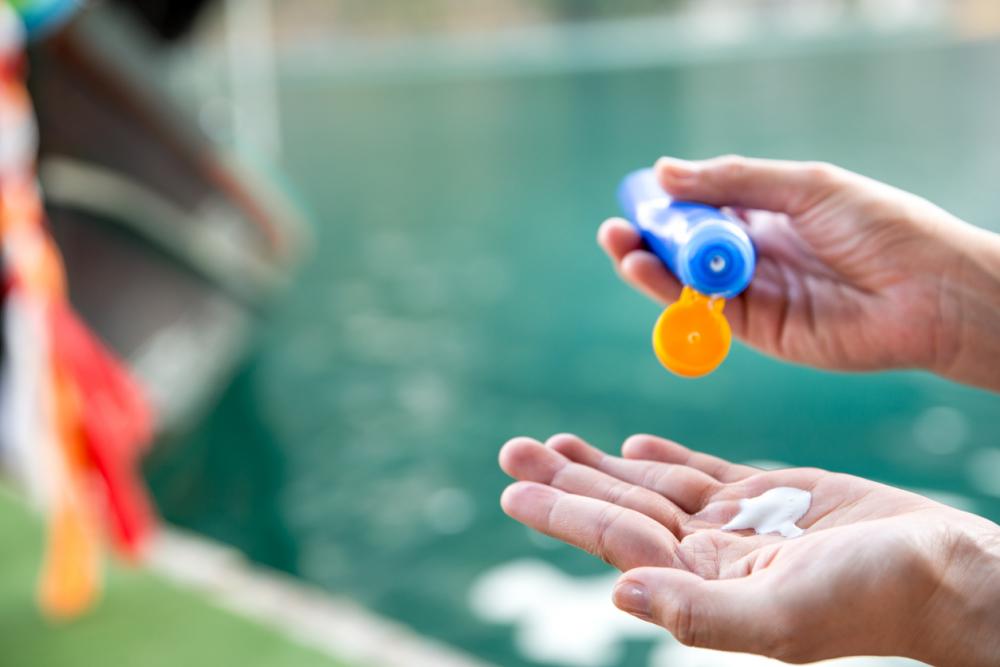 With temperatures set to hit 38°C this week, clear skies will see many of us heading out to make the most of the summer sun. The number of people who will go through the whole summer without suffering even a slight burn is likely very slim. But behind the tans and sunburns associated with spending time in the sun, there is the latent risk of melanoma.
Advice from the Skin Cancer Foundation on how to reduce the risk of over exposure to UV:
Seek the shade, especially between 10 AM and 4 PM
Don't get sunburned
Avoid tanning, and never use UV tanning beds
Cover up with clothing, including a broad-brimmed hat and UV-blocking sunglasses
Use a broad spectrum (UVA/UVB) sunscreen with an SPF of 15 or higher every day. For extended outdoor activity, use a water-resistant, broad spectrum (UVA/UVB) sunscreen with an SPF of 30 or higher
Apply 1 ounce (2 tablespoons) of sunscreen to your entire body 30 minutes before going outside. Reapply every two hours or after swimming or excessive sweating
Keep newborns out of the sun. Sunscreens should be used on babies over the age of six months
Examine your skin head-to-toe every month
See a dermatologist at least once a year for a professional skin exam
Recent statistics by Cancer Research UK demonstrate around 13,000 Brits develop malignant melanoma each year, where around 1,800 were diagnosed in the mid-1970s. Ultimately, malignant melanoma is one of the deadliest forms of cancer, killing 7 people a day in the UK. If left untreated, other forms of skin cancer can spread and develop into a malignant melanoma over time. While it is not the most common of skin cancers, it has the highest mortality rate.
Because of this, the value of an early-diagnosis cannot be understated. If melanoma is recognised and treated early, it is almost always curable, but if it is ignored and left untreated, the cancer is likely to advance and spread to other parts of the body. The more the cancer is left to spread unchecked, the harder it is to treat and can be fatal.
Wesley Baker, CEO of ANCON Medical, comments on the problem:
"When it comes to skin cancers, prevention far better than the cure, wearing plenty of sunscreen and seeking shade is key especially given the intensity of the sun this week. It is hugely concerning to see that so many cases of skin cancer reaching the malignant stage when it is so treatable at an early stage. When the survival rates of most cancers can be plotted alongside the speed with which a patient receives a diagnosis, early diagnosis is in a position to benefit the lives of thousands in the UK every year. Effective treatment should be the final piece of the three part puzzle, alongside prevention and early diagnosis when the cancers are at their least dangerous statistically."
ANCON's NBT technology allows for far more accurate cancer diagnosis through the biomarker profile of an individual. The technology allows for very accurate diagnosis at an early stage, and at a far lower cost both in terms of time and money, with a real-time diagnosis within 10 minutes. Including the diagnosis of hard to spot cancers that are often missed.