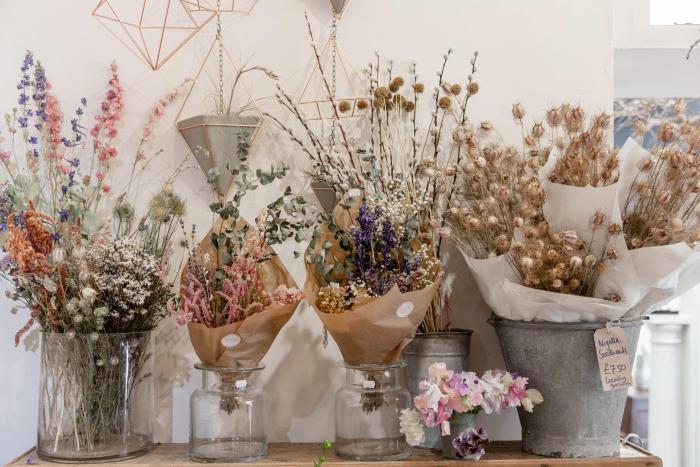 2019 trends are all about neutrals, tassels and vintage pieces, according to super-fashionable online homeware site, Trouva. Home of the best independent bricks-and-mortar boutiques online, Trouva is the new, curated way to shop local. Offering a curated range of thousands of homeware, fashion and lifestyle products from the best one-of- a-kind boutiques across the UK and Europe, Trouva gives discerning shoppers access to these unique products at the click of a button.
Shopping independent: the ultimate way to consume more consciously, advises Lucy Ward, Creative Brand Director, Trouva
It's well-known that independents are light years ahead of the chains in promoting conscious consumerism and operating sustainably. While the chains stock mass-produced, identikit items, independents focus on stocking hand-crafted, artisanal products which means shopping independent is a sure-fire way to consume more consciously.
We work with many sustainable, independent boutiques, like Freyr and Fell in Hampshire and Yume in Copenhagen, who are founded on exactly this mission. They stock ethically produced pieces and intensively research the brands' and makers' eco-credentials.
Buy less, buy better
We as consumers are moving away from purchasing throwaway trends and looking for items which stand the test of time: buying less, but better. The key when it comes to buying is to think about how much use you will get from item, whether it will actually be used and, crucially whether it will stand the test of time. If it ticks all the boxes then it's worth the investment.
Similarly with interiors, flat-pack furniture may be an easy option, but it lacks longevity, so invest a little more in a design classic that will be a longer-term investment and help to reduce waste.
Similarly, it's common knowledge that fashion is the second most polluting industry, so cutting back on throwaway trend purchases and buying wardrobe staples you'll wear time and time again, is a great way to reduce your carbon footprint.

Are you faux real - first highlighted by Trouva ambassador Pandora Sykes, expect to see the popularity of fake plants and dried flowers flourish in 2019.
Tassels And Fringing – a development on the maximalist movement that made waves in 2018, this trend says more is more when it comes to the trimmings.
New Neutrals - with Dulux tipping spiced honey as their colour of 2019, it's time to say goodbye grey and bonjour to beige as neutral colours are heating up!
Terracotta - tiring of the cold, industrial look of concrete? Meet terracotta, concrete's hot cousin.
The Return Of Retro - inspired by vintage home accessories and antiques, we guarantee you'll find yourself lusting after those nostalgic pieces from your grandma's mantelpiece.