Those who care
The case for back-up
Carers, whether paid or unpaid, are among the most unacknowledged people in society. The fact that the job as a profession is skilled, requiring sensitivity, relationship skills and immaculate organisation, is often ignored. For family-member carers, juggling emotional demands and concerns about money as well, the problems are even more acute. A general lack of respect and understanding is reflected in the carer's allowance, currently just £58.45 per week. Carers are only eligible for it if they're earning less than £100 from other sources, and care at least 35 hours weekly for a disabled person.
To highlight the work of the UK's 6.4 million unpaid carers, Carers Week (18 to 24 June this year) is now an annual event. These selfless people save the government around £119bn a year, according to research published last year by Carers UK.
Caring can be a lonely business and, if you're unpaid, the chances are the role has been forced on you by circumstances. Marian Steele, now in her mid-70s, has been caring for herhusband for the past 18 years. He suffers from Parkinson's and has also developed dementia. 'I never wanted a career in caring,' she admits. 'It's very lonely sometimes, as I can't get inside my husband's head any more.'
Help includes a 'sitter' twice a month, which enables her to go out with her walking group. 'It's wonderful to have that break and do something for myself.' Her husband also goes to a day centre for a few hours three days a week, and occasionally has a longer stay in respite care. The latter, however, is a mixed blessing. 'I wish they had beds at the day centre, which he is familiar with,' she says. 'Going somewhere strange confuses him and it takes me three weeks to get him back on an even keel.'
There are challenges, too, for those trying to get the right help for a disabled child. Isabella Stefanutti fought to get a diagnosis for the learning and behavioural difficulties of her son Christian. 'He was five years old before he was diagnosed with Fragile X syndrome,' she recalls. 'The disability was only identified in the early 1990s and was not widely recognised. Nobody would believe that he needed genetic testing. Because I was raising him bilingually, I was blamed for his retarded language development.'
Christian is now 12 and, although Isabella is happy with his special-needs school, she feels sometimes that he receives less therapy than others because his problems are less severe. Isabella is also unusual as a carer, in that she works full time (as director of the foreign languages centre at Bath University). 'I have had to struggle to find after-school provision – eventually, I only managed to set it up by bursting into tears. Support for the right to work is surprisingly difficult to find.'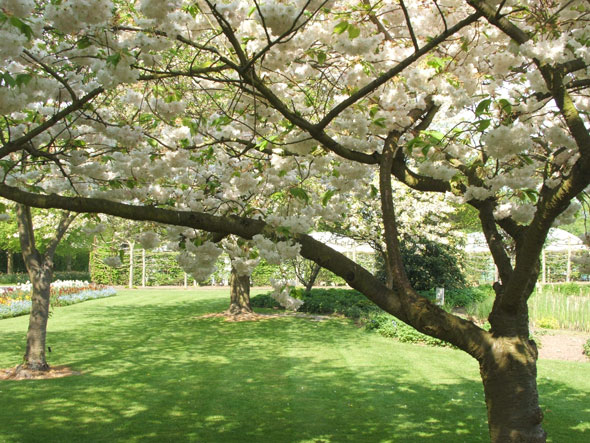 Both Isabella and Marian have combated feelings of isolation by meeting others in a similar position: Isabella from The Fragile X Society, which she finds 'extremely supportive and informative', and Marian with a Parkinson's carers' group. 'We often talk about other things,' she explains, 'and I feel so different afterwards.' She has also started up a dementia carers group. 'I would advise any carer to get together with others with similar problems. They often know more than the professionals.'
Professional carers living away from family and friends can feel cut off and unsupported, too. Jane Roberts works for The Good Care Group, specialising in dementia care. 'You can be very isolated as a live-in carer,' she says. Her colleague, Ellen Kennett, a care delivery manager for The Good Care Group, agrees. 'It can be difficult being away from home for weeks at a time – almost like having two separate lives. Although you are constantly with someone, you feel lonely sometimes, especially if the client has advanced dementia.'
Employing a carer is a two-way street. 'You have to respect where your clients are coming from,' says Ellen, 'and not make assumptions about their wants and needs.' Equally, families need to value their carers. 'We're qualified and experienced,' she adds, 'and we take great pride in our work, but sometimes we're just treated like housekeepers.'
It can help carers to be fully employed by the care provider, rather than being introduced by an agency, which offers them less in the way of back-up. Christina Lopez has worked for Helping Hands since August 2011, having bought The Lady and researched potential agencies and employers thoroughly. 'I am a great believer that people should be able to stay in their own homes. That's why I like doing live-in care,' she says.
'I appreciate the fantastic support I get from Helping Hands. I had a background in care, so I knew what I was looking for.'
She feels less isolated knowing that someone from her employers is available 24 hours a day. 'There's always someone to chat to if you've got a problem. They really appreciate their carers and support them.'
CHOOSING PROFESSIONAL HELP
Those needing care should explore all the options both for care provision and financial support. Although people with assets (including the value of a house) worth over £23,250 are not eligible for much in the way of fi nancial support, Attendance Allowance (lower level, £51.85; higher level, £77.45 per week) is not means-tested and is available to anyone who meets the criteria. The Directgov website and your local social services are good sources of information and advice.
Social services can assess the level of need, regardless of income, and may also provide equipment free of charge, including Zimmers, stair rails and bed supports, all of which may help an elderly person remain at home.
If you are receiving state support, you may be entitled to Direct Payments. As Marian Steele explains: 'It's an assessed benefi t, but you are not just in the hands of the social services. They give you the money and you organise care yourself.' She uses hers for someone to come in each morning to wash and dress her disabled husband.
Rae MacLennan, a social worker for many years, realised that social services assessments were not always as wideranging as they might be, and didn't take into account aspects such as power of attorney and wills. She set up her company, Inspire Care Management, this year to fi ll the gap. Her Emergency Plan (downloadable from her website for £29.99) is devised for elderly people living alone. It lists information in case of an emergency, including contact details of family and the GP, medication and the person's mobility level. 'It's like insurance that you hope you'll never need,' she says She can also help families with a detailed care plan, after an hour-long session costing about £350.
If the initial decision to employ a carer is taken under pressure, mistakes could be made. With a background working for the charity Mind, Lee Smith and his wife Emma recently set up Kingsmith Care to provide a range of services to the elderly, which includes home help, personal care, and companionship. 'We're baffl ed,' says Lee, 'why people are prepared to put up with such poor care. They often don't realise that they can change providers.'
So how do you find the right carer? Clare Morrish tried a private arrangement with an acquaintance at first, which ended in tears on both sides. Her advice is trenchant: 'Do use an accredited care provider. There's more protection both for the client and the carer.' Her unhappy initial experience made her aware of the importance of preparing properly. 'You should be clear about what you expect, especially if your parent has dementia, and be closely involved in the care plan. You need also to lay down the parameters: my parents, for instance, like to have breakfast alone.'
Full-time, live-in care costs from about £700 a week upwards (roughly comparable with a residential care home, although less than a nursing home). It may still be less expensive for a couple, even after factoring in the cost of running a house and food.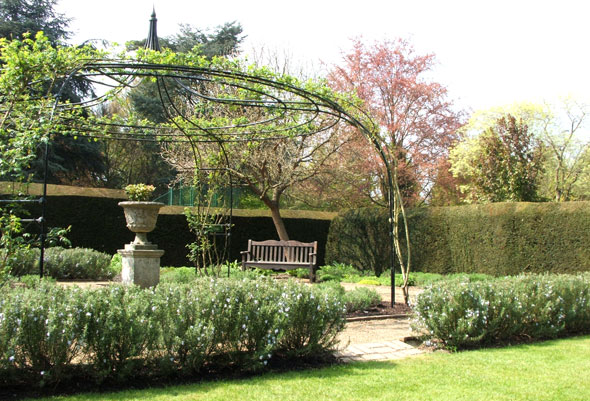 The personal experience of others is always the best recommendation. Hugh Gathorne-Hardy of Christies Care says: 'Most of our business is by word of mouth. There's no shallow end with live-in care – if the carer has to make a decision in the middle of the night, it must be the right one.'
Corinium Care was recommended to Clare Morrish by a friend, and she is much happier using the agency rather than going it alone. Corinium was founded in 1995 and is run on similar lines to Country Cousins, set up in 1959. They charge an introductory fee, and a retaining fee, and have a rigorous recruitment policy. But the carers themselves are self-employed, and are paid directly by the clients, not the agency. Maria McGovern, Corinium's longest-serving carer, has found that the system works well.
Other care providers, such as Helping Hands, The Good Care Group, Christies and Bluebird, employ and train their carers themselves. The quality of Helping Hands' training convinced Christine Lopez she wanted to work for them. 'In some of the agencies I researched, the training was not as high a standard,' she felt. 'I was very impressed that the directors, managers and staff all took part in our week's training. I liked that personal touch.'
Using a nationwide care provider can help with continuity when longterm care is required. Helping Hands, for example, can offer care for five to eight weeks at a stretch, and then will cover, say, a two-week break.
'We ensure 24-hour hand-overs between one carer and another,' says Lindsey Edgehill of Helping Hands. 'This is especially important in the case of dementia patients, who are unnerved by change.'
If possible, it is always best to sit down with representatives of care providers to devise a care plan that really works.
Paul Tarsey is managing director of Bluebird Care, a franchise operation, with over 135 offices, offering tailored home care from 15 minutes a day to full live-in support. He objects to the fact that 'the elderly' are talked about as if they are a breed, all with identical requirements.
'We visit potential customers, discuss what is needed with family members and put together a plan, which can be amended if necessary,' he explains. 'And we always use the word "customers", remembering that they have the right to take their business elsewhere.'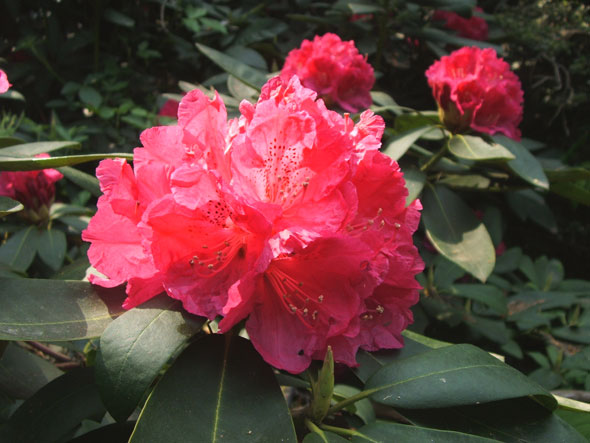 ---
ADDRESS BOOK