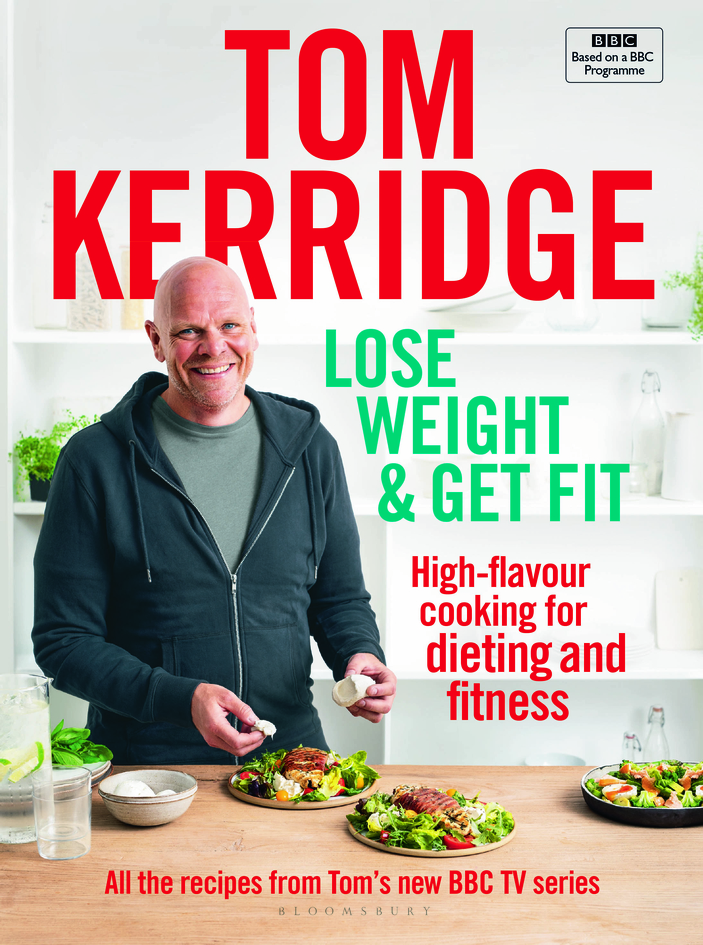 Following on from his number one bestseller, Lose Weight for Good, in this new book, Tom shows you how to shed the pounds and kick-start a more active lifestyle, featuring all of his signature high-flavour recipes from his upcoming BBC2 TV series (of the same name, airing in January). Having lost more than 12 stone over the past five years, Tom knows first-hand how important it is to motivate yourself to start dieting and exercising – and to stay on track!
Filled with recipes from light bites and veggie feasts to meal-prep to see you through the week and tasty sweet treats, the focus is on bold flavours and big portion sizes, to keep your hunger at bay. Recipes include Quick black dhal; Steak tacos with burnt corn salsa; Charred mackerel and potato salad; Lamb bhuna; Blueberry meringue sundaes and many more.
This new book also features a fantastic bonus chapter with a workout plan especially designed by Adam Peacock, a personal trainer and Tom's good friend.
This week we are sharing Tom's recipe for...
MONKFISH AND COCONUT CURRY
Monkfish is a robust, meaty fish that's great in a curry as it holds its own well with complex spices. Red lentils and coconut provide richness and make this dish feel substantial yet it is still light – the perfect cosy winter feast. ❄
SERVES 2
1 tbsp vegetable oil
1 large onion, finely diced
3 garlic cloves, finely chopped
2.5cm piece fresh ginger, peeled and finely grated
1 long red chilli, finely sliced (with seeds)
A handful of curry leaves
1 heaped tsp ground turmeric
1 tsp ground coriander
2 medium tomatoes, diced
400ml fresh vegetable stock
50g red lentils
400g monkfish fillets
100g green beans
100ml tinned coconut milk
2 tbsp roughly chopped coriander leaves
Sea salt and freshly ground black pepper
Heat the oil in a large non-stick sauté pan over a medium-high heat. When hot, add the onion and cook for 5 minutes or until softened and starting to brown.
Add the garlic, ginger and chilli and cook for a couple of minutes. Now add the curry leaves, turmeric and ground coriander and cook, stirring for 1 minute or until fragrant.
Add the tomatoes, stock and lentils to the pan. Stir, bring to the boil over a medium heat and simmer for 12–15 minutes or until the sauce is thickened and the lentils are tender.
Meanwhile, cut the monkfish into 4cm pieces. Trim the green beans and cut them in half.
Add the monkfish and coconut milk to the pan and cook over a gentle heat for 2–3 minutes. Add the beans and cook for a further 3–4 minutes. Remove the pan from the heat, taste to check the seasoning and stir in the coriander. Serve in warmed bowls.
TO FREEZE Allow the curry to cool then freeze in portions. Defrost fully overnight in the fridge, then reheat in a saucepan over a medium heat until hot all the way through.
Per serving:
435 cals
41g protein
27g carbs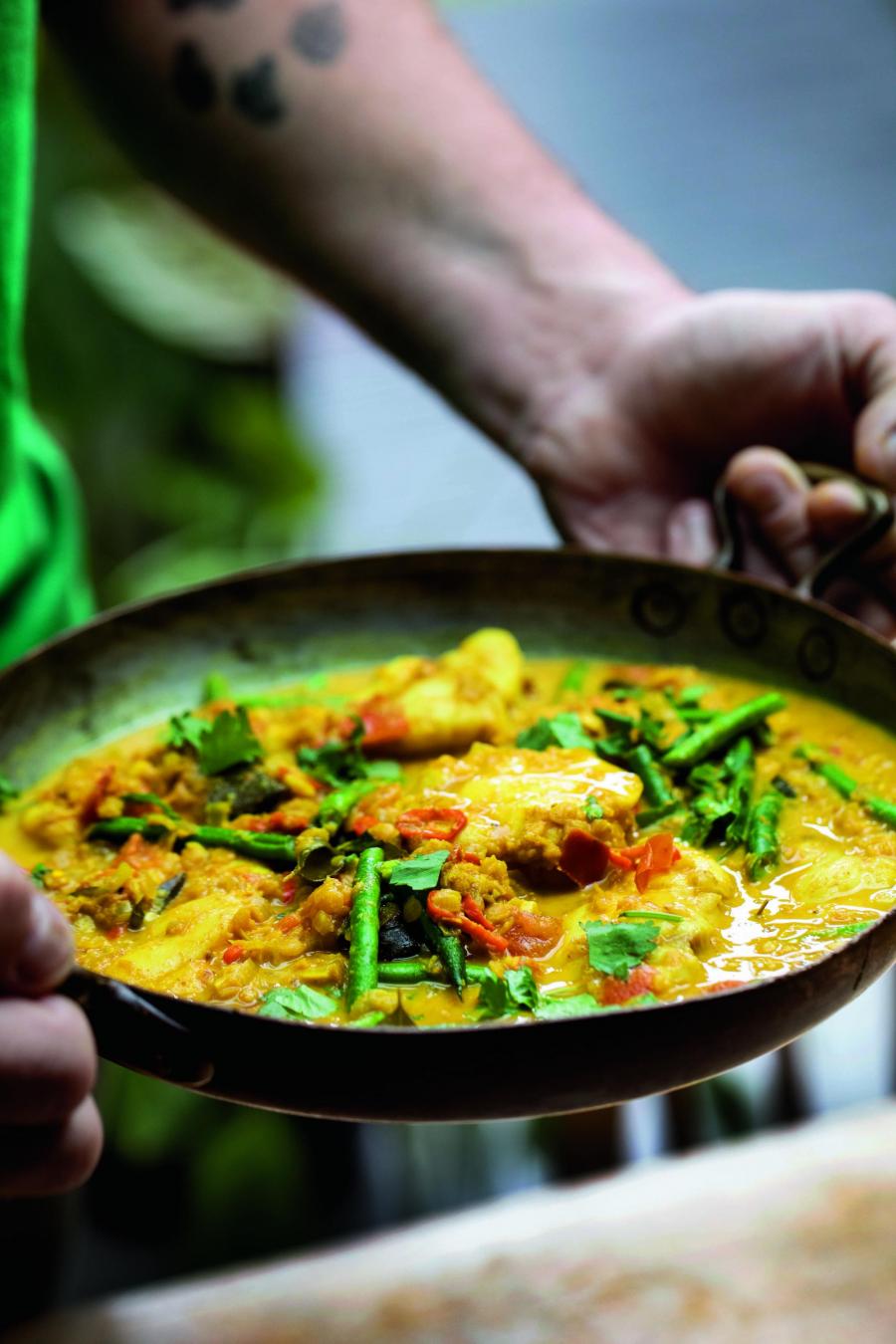 Extract taken from Lose Weight and Get Fit by Tom Kerridge (£22, Bloomsbury)
Photography © Cristian Barnett