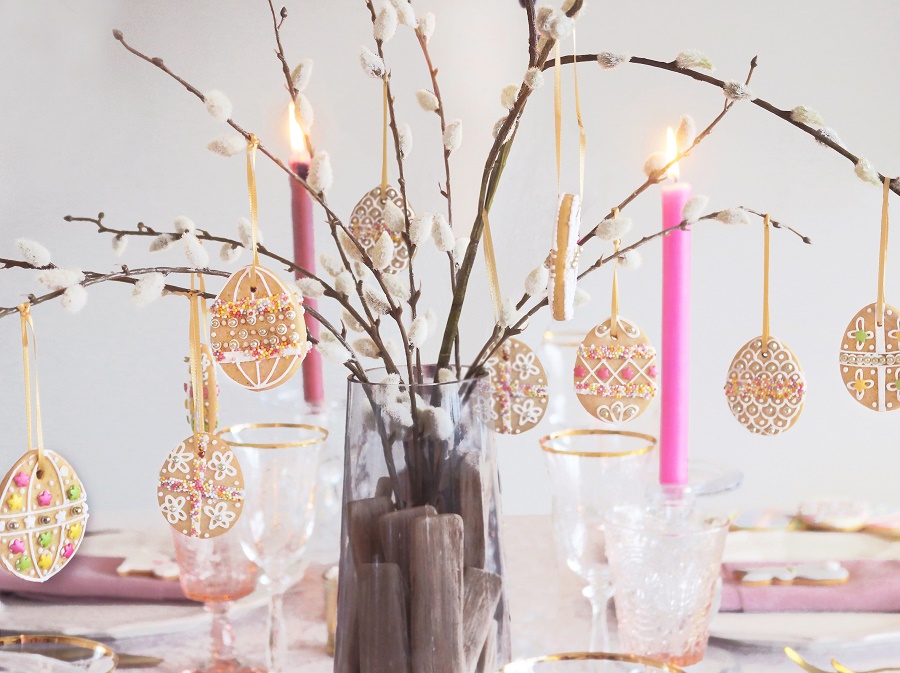 A time to embrace sweet treats, here's some delicious alternatives to chocolate eggs, from classic Simnel cake to hot cross bun fudge and DIY Easter biscuit trees that's fun for all the family.
Biscuiteers Easter Tree DIY Kit
Luxury biscuit makers, Biscuiteers offer a lovely, and edible, family activity thanks to their Easter tree.
Here, you can decorate your very own hand-iced biscuits, and thanks to the DIY kit you'll find everything you need, including 12 ready baked lemon flavoured Easter egg biscuits, piping bags, icing sugar, a set of colourful decorations, plus gold ribbons to hang your biscuits and a step-by-step guide.
It's the time for Simnel cake, and this one from Fortnum & Mason is thoroughly traditional as you'd expect. Handmade in England, this classic Easter fruitcake combines cherries and almonds, and is packed with a rich layer of marzipan through its centre. It's then topped with the traditional decoration of marzipan balls, and a handmade sugar daffodil for a table showstopper.
The Newt Apple & Cinnamon Panettone
Proving that Panettone isn't just for Christmas, The Newt has brought out an apple and cinnamon version just in time for Easter. The Italian bread is perfect for sharing, or even use it for a twist on a traditional bread and butter pudding.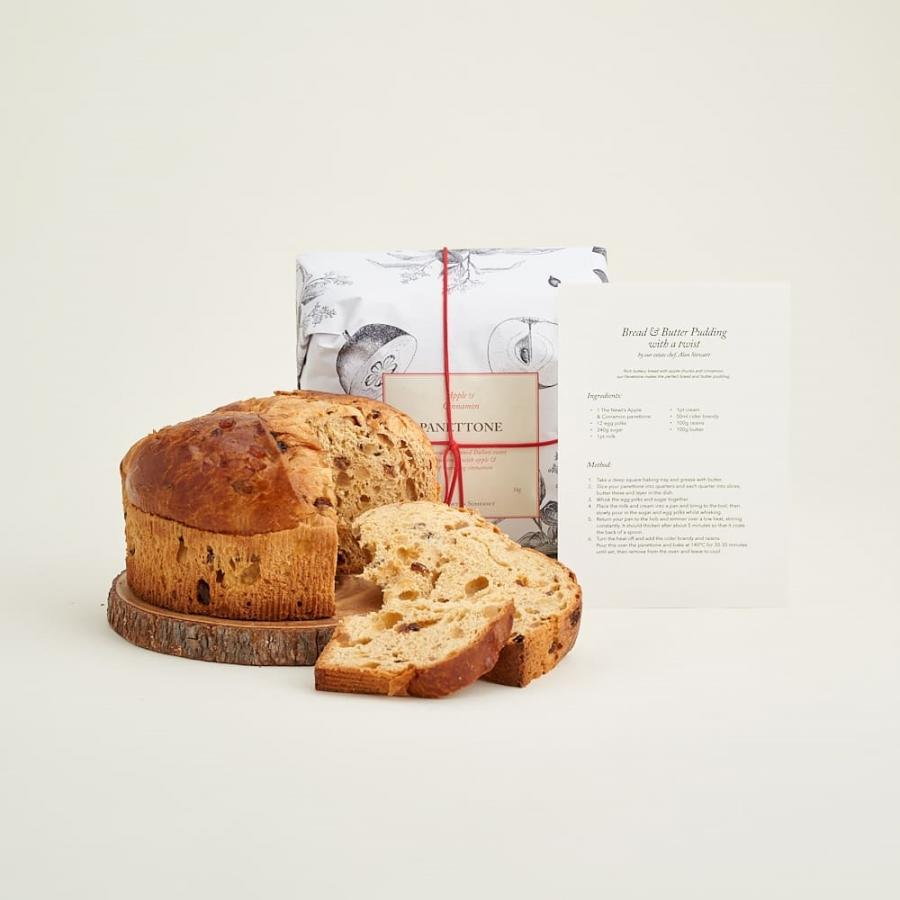 Cartwright & Butler Easter Biscuits
Exactly what it says on the tin, these delicate all butter Easter biscuits are subtly spiced with cinnamon and filled with sweet sultanas. They're flaky and crumbly in texture, just add a cup of tea.
Rococo A Leap of Lambs Nibble Bag
These creamy white chocolate lambs from Rococo are a playful addition to the Easter treat table, or incorporate them into an egg hunt. As with all Rococo products, they're beautifully presented in a hand-ribboned Rococo nibble bag.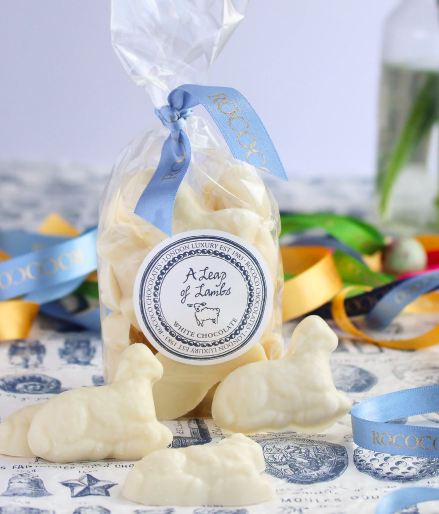 Daylesford Organic Milk Chocolate Cow Lolly
Spring isn't just for bunnies, chicks and lambs, these milk chocolate lollies are inspired by the calves that are born in springtime on the Daylesford organic farm in the heart of the Cotswolds.
Fortnum & Mason Date, Pecan & Coffee Hot Cross Buns
Expand your hot cross bun repertoire with these hand-rolled date, pecan and coffee buns from Fortnum's. Light and fluffy, there's expertly balanced flavours of coffee, sweet dates and crunchy pecans – just toast and add plenty of butter.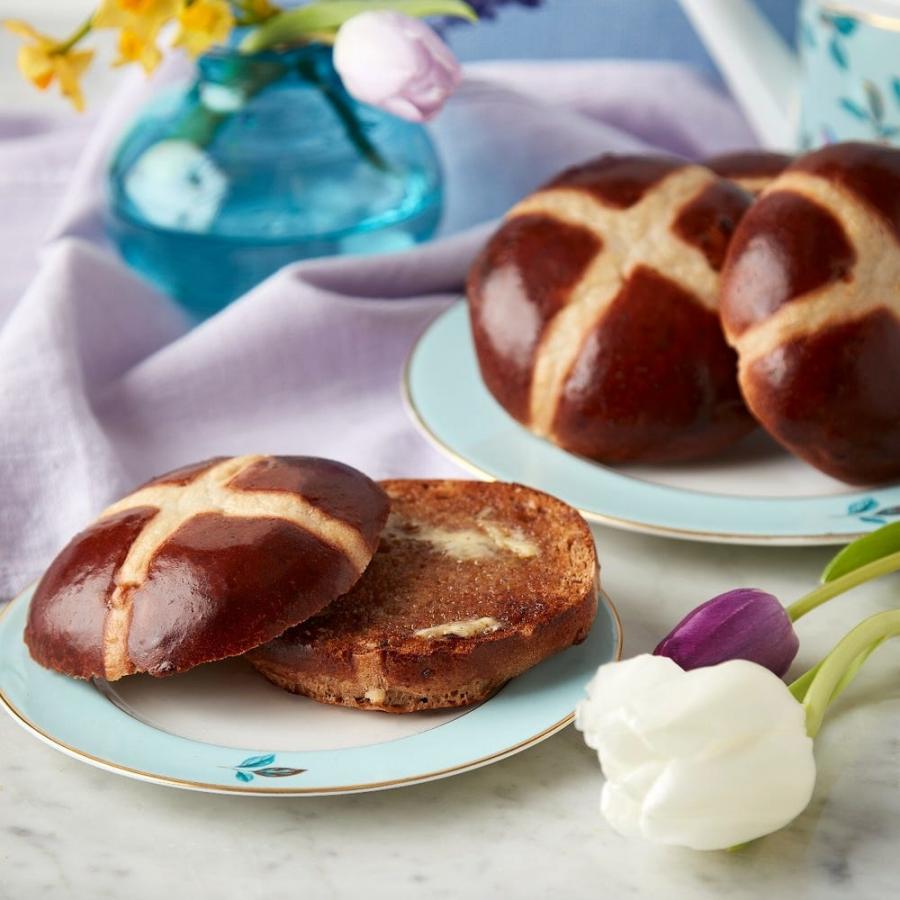 Harvey Nichols Hot Cross Bun Fudge
For those who have a sweet tooth, this fudge hits the Easter high notes with the fruit and spices of hot cross buns. Crafted exclusively for Harvey Nichols by Fudge Kitchen, expect six little squares of rich fudge that's hand decorated to look like mini hot cross buns.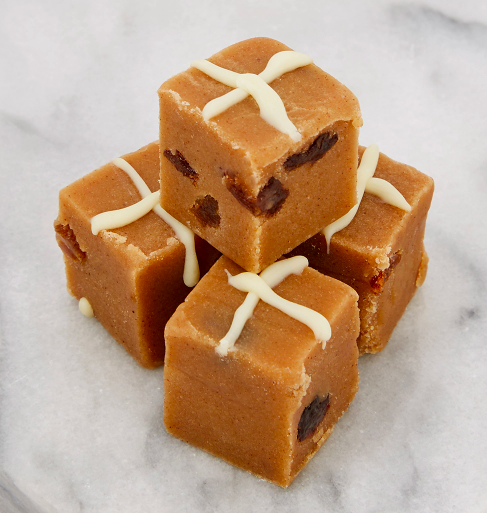 Truffle Hunter White Truffle Honey
A best seller for Truffle Hunter, smooth organic Acacia honey is blended with the highest quality white truffle shavings, and it just calls to Easter cheese boards. Alternatively, add to salad dressings, or glazes for ham.
Melrose and Morgan Easter Gingerbread Biscuits
A traditional gingerbread biscuit, these ones feature a spiced, warming heat thanks to the ginger and make an delicious alternative to chocolate.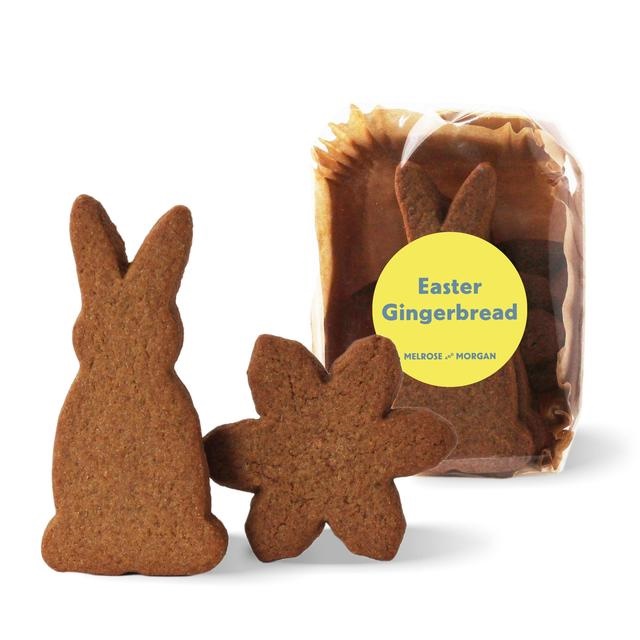 Rather leave the cooking to the experts? We can find you the perfect candidate; from Housekeepers to Gardeners, Nannies to Carers, we source only the most exceptional candidates for your home. Contact our friendly team today: theladyrecruits@lady.co.uk