Top 5 foods to help prevent ageing skin
The food you eat can have a huge impact on your skin – both inside and out. High quality foods that are packed with antioxidants, nutrients and healthy fats have powerful anti-ageing properties that help ward off fine lines and wrinkles while protecting and repairing damaged or inflamed skin.
Incorporating the right foods into your diet will not only provide you with all the vitamins and minerals you need to keep your skin nourished and hydrated, but it will also boost collagen levels and maintain the elasticity of your skin, keeping it smooth and radiant. The Lady spoke to Beauty Therapist and skincare specialist, Asees Berri to share her top 5 foodie skin saviours!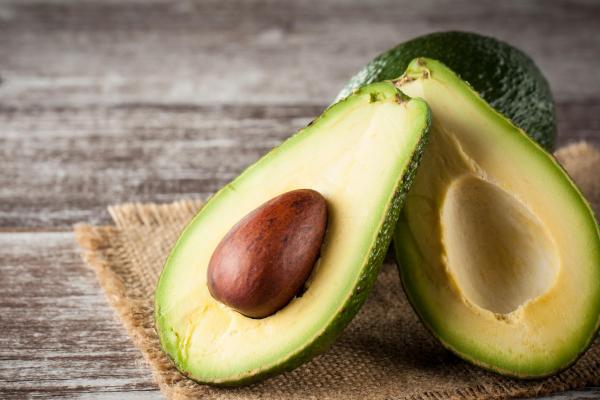 Avocado
There is a good reason why avocados are often labelled as a 'superfood'. They are packed full of healthy fats (monounsaturated and polyunsaturated fats) that are essential for keeping skin nourished and hydrated and preventing outbreaks of dryness and irritation.
Avocados contain a high concentration of natural oils which deeply penetrate and nourish the skin, leaving it softer and smoother while reducing fine lines and wrinkles. They are also fantastic nutrient boosters, working to increase the absorption rate of Vitamin A, which is vital for locking moisture into the skin and giving the outermost layers of skin a healthy glow.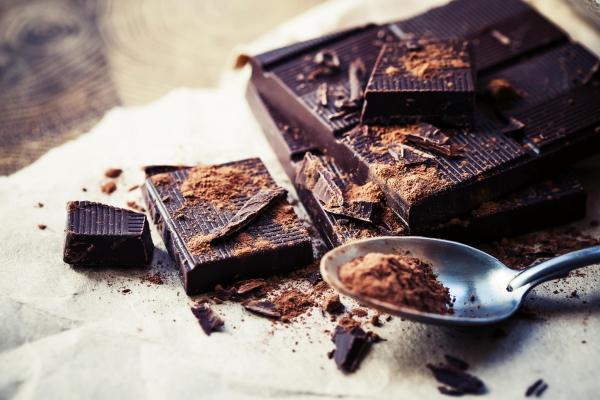 Dark chocolate
Contrary to popular belief, eating chocolate can do wonders for your skin! Dark chocolate with a high cocoa content of 70% or more is loaded with antioxidants called flavanols, which protect skin from damage and redness caused by sun exposure. The high flavanol content within dark chocolate helps to retain moisture and smoothness through promoting better blood flow to the surface of the skin and improving its thickness.
Not only is dark chocolate packed with more antioxidants than blueberries or acai berries, it is also rich in essential vitamins and minerals such as iron for glowing skin, and magnesium which is linked to stress reduction and better sleep – both important elements in reducing the appearance of ageing on skin.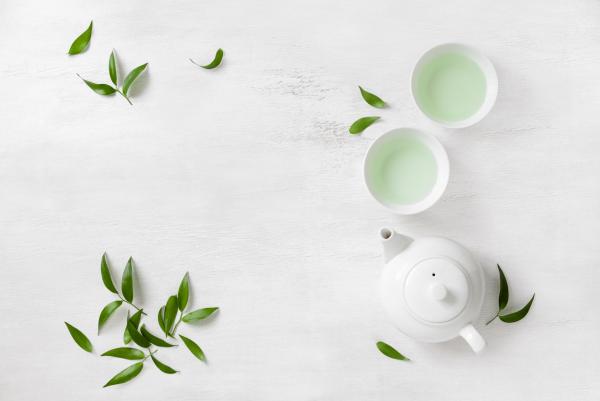 Green tea
Historically renowned for its healing and detoxing properties, green tea contains high concentrations of plant-based compounds known as polyphenols which help to soothe skin inflammation and redness. Polyphenols also work to protect from the breakdown of collagen, improving skin elasticity and helping to reduce signs of ageing.
Due to its potent antibacterial properties, green tea is great for keeping skin smooth and toned, whilst easing uneven pigmentation. It is also brimming with skin-nourishing vitamins including Vitamin B2 which helps to balance the natural oils on the skin, and Vitamin E which assists with cell regeneration.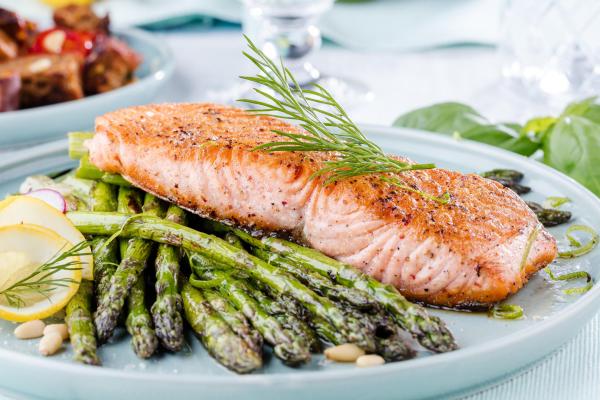 Salmon
Fish such as salmon and tuna contain high levels of Omega-3 fatty acids, essential for curtailing inflammation and preventing the breakdown of collagen and elastin, keeping skin looking supple and youthful. It is also rich in the antioxidant astaxanthin, helping skin to stay hydrated and improving elasticity as a result.
The Vitamin D found in fatty fish like salmon is particularly effective at protecting skin against the negative effects of UV rays, easing inflammation caused by sun exposure while promoting the growth and repair of damaged skin cells.
Pomegranate seeds
It's no wonder that pomegranate is used within so many beauty products when you consider just how much it benefits your skin. Its seeds are jam-packed with antioxidants which increase collagen production, while ellagic acid prevents the collagen from breaking down, keeping skin firm and elastic. Further research has found that eating pomegranate seeds can even prevent the formation of fine lines and wrinkles.
The anti-inflammatory properties of pomegranate help to repair skin, while Vitamin C reduces cellular damage, enhancing cell rejuvenation and aiding the skin's ability to rid itself of dead skin cells on the outermost layer of the skin.