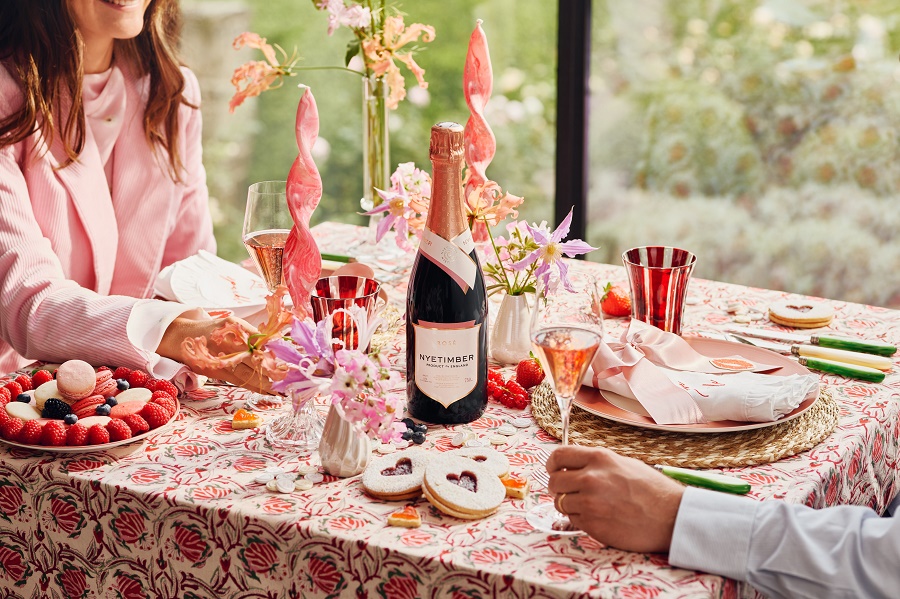 With Valentine's Day around the corner, it's an excellent excuse to stock up on the bubbles, and particularly the pink variety to be right on theme. From award-winning English rosé fizzes to classic Champagne varieties, all there's left to do is pop the corks with a loved one.
Fortnum and Mason Rosé Brut - £35.00
Produced by Gusbourne Estate exclusively for Fortnum's this is an English sparkling vintage rosé that's made using a soft blend of Chardonnay, Pinot Noir and Pinot Meunier grapes, that are specially sourced from the Gusbourne's vineyards in Appledore, Kent and Goodwood, West Sussex. This brut is aged for 45 months, and dons subtle strawberry cherry and redcurrant flavours that's combined with a crisp freshness, and a creamy rounded texture. Serve with salads, light pasta and fish dishes.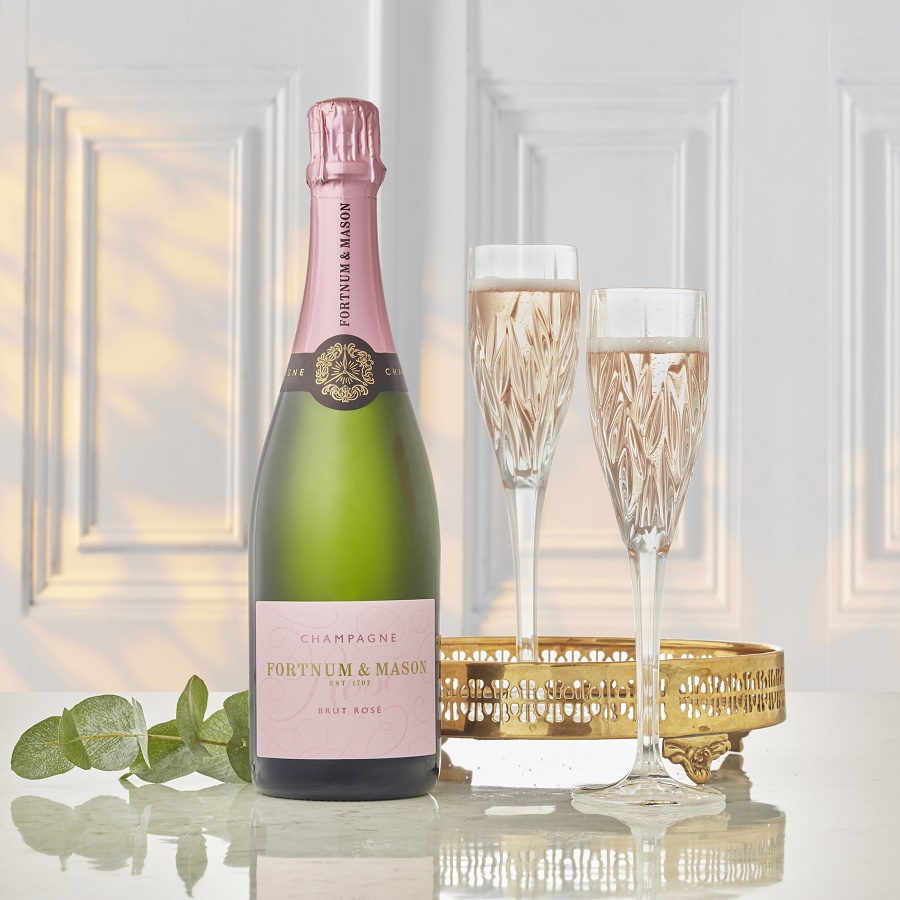 Nyetimber Rose Multi-Vintage - £42.00
Established as a vineyard in 1988, the Nyetimber Estate is based in the heart of West Sussex – an area known for its ideal wine-producing conditions. The company now has 11 vineyards across Sussex, Hampshire and Kent, with a total of 327 hectares under vine, and as part of the offering there's the Rosé Multi-Vintage – an elegant sparkling wine that's not only rich and well-rounded, expect creamy red cherry and raspberry flavours too. Plus, right in time for Valentine's Day, Nyetimber has collaborated with expert tablescapers, Lay London to produce a 'Let Love Sparkle' gift set.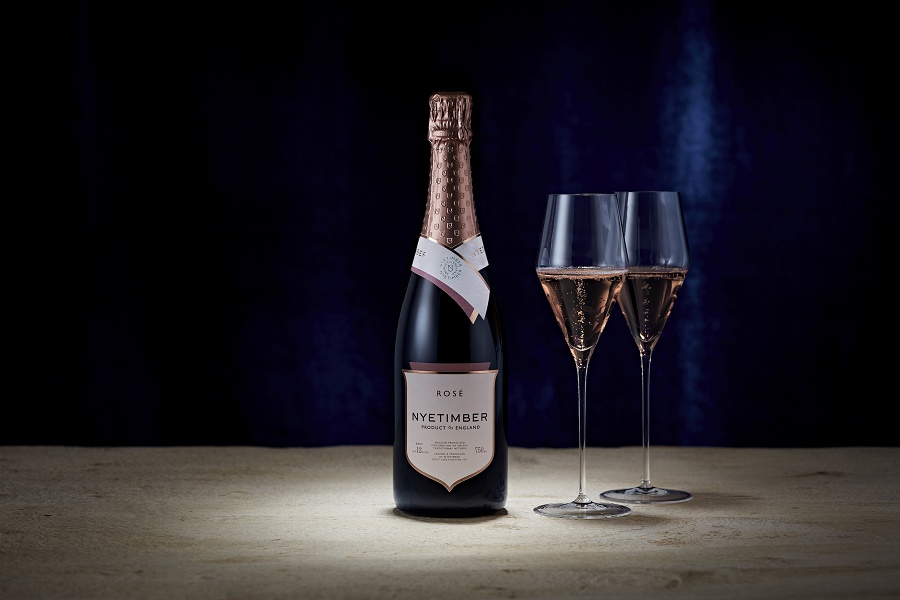 Taittinger Cuvée Prestige Rosé - £45.00
Champagne Taittinger is one of the last great independent Champagne Houses, and it's owned and actively managed by the family named on the label, and with its vineyard ownership of 288 hectares, it's also the third largest in Champagne. Known for refined fizzes, this includes the delicious Taittinger Prestige Rosé. Offering plenty of intensity when it comes to freshness, aromas and pink hue, there's also a balance of body and flavour here. Along with fine bubbles, expect a taste of freshly crushed raspberry, cherries and blackcurrants that's teamed with a velvety smooth, full-bodied finish.
SELFRIDGES SELECTION Dame-Jane NV Rosé Champagne - £37.99
Brought to you by Selfridges, this pink Champagne comes from the revered house of Henri Giraud, and it's brimming with vibrant red fruit, spice and grenadine notes. This is a premium house champagne that will not disappoint, and is available to buy solo, or as part of the 'I Love You Hamper' with other treats including rose caramels, biscuits and rose petal conserve.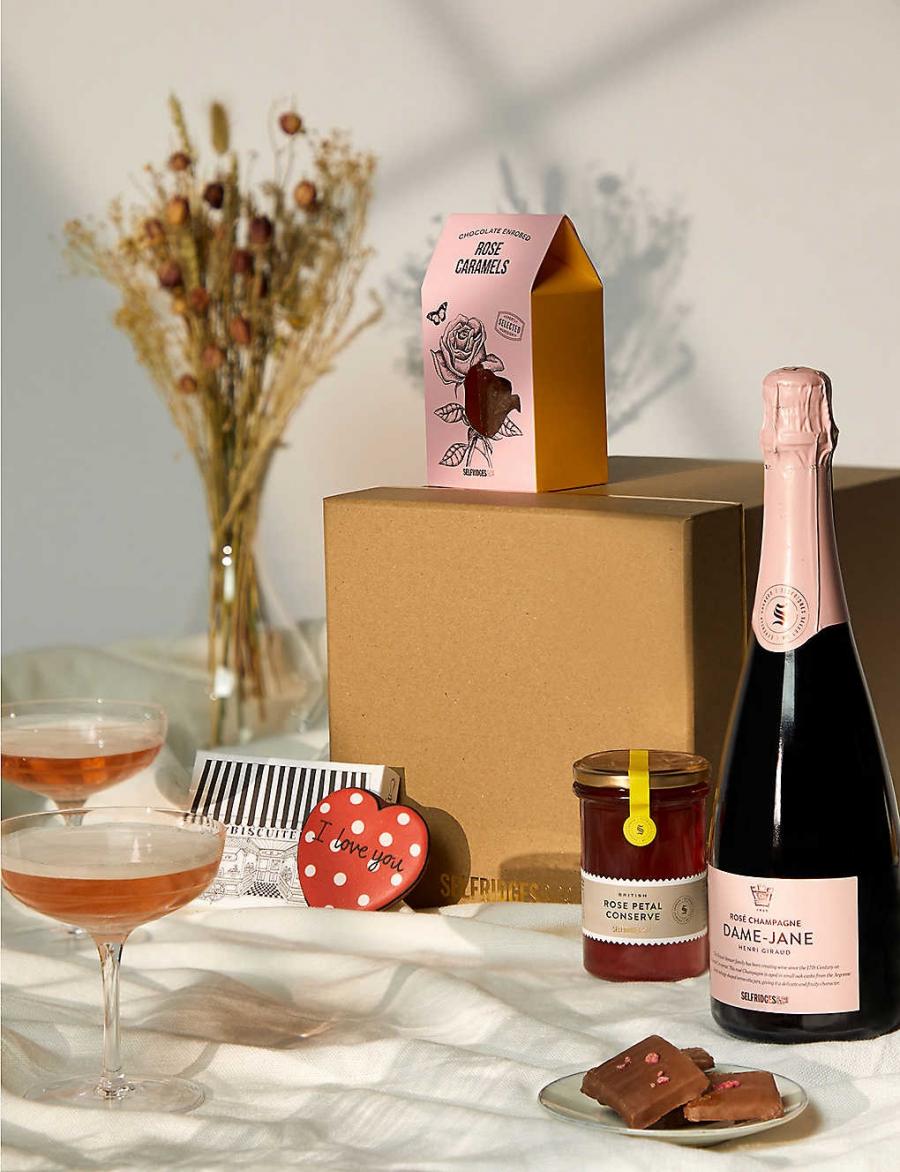 Drappier Rosé de Saignée Brut NV - £43.95
The cellars at Drappier date back to 1152, but it was not until 1808 that the house was officially created. Remaining true to its heritage, Drappier still works with the forgotten varietals such as Arbane, Petit Meslier and Blanc Vrai and also work with little to no sulphur in the wines. One of the rare houses producing a Rosé Champagne by the saignée method, this Champagne Rosé de Saignée Brut involves several days of maceration to give an intense colour thanks to the Pinot Noir, while on the nose there are hints of red fruits, candied peel, violet with a light spiced note, as well as a crisp dry finish.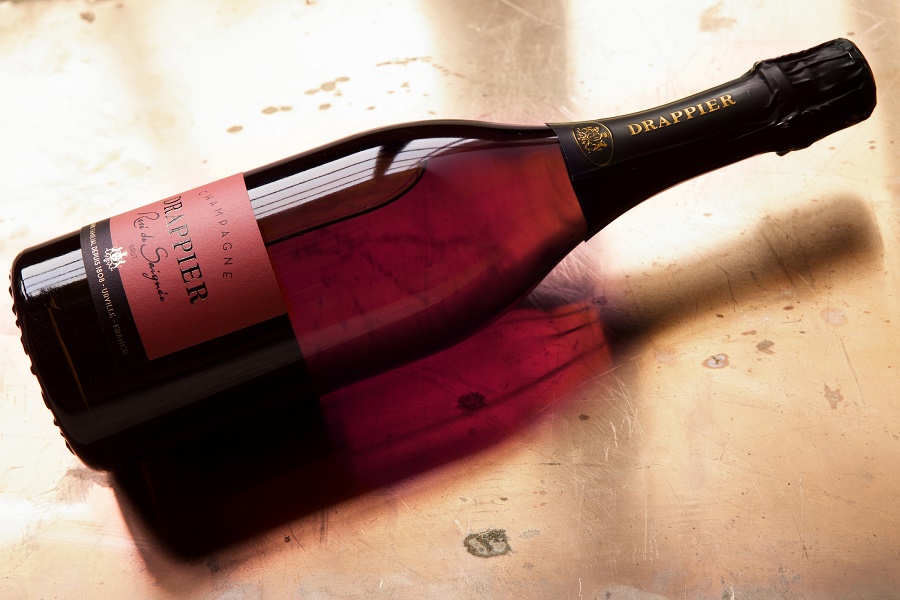 A pale salmon-tinted rosé, this variety from Reims-based Lanson is crafted from 53% Pinot Noir, 32% Chardonnay and 15% Pinot Meunier grapes. The result? A Champagne that has plenty of finesse, along with a fruit-rich character, and the signature Lanson crispness of course.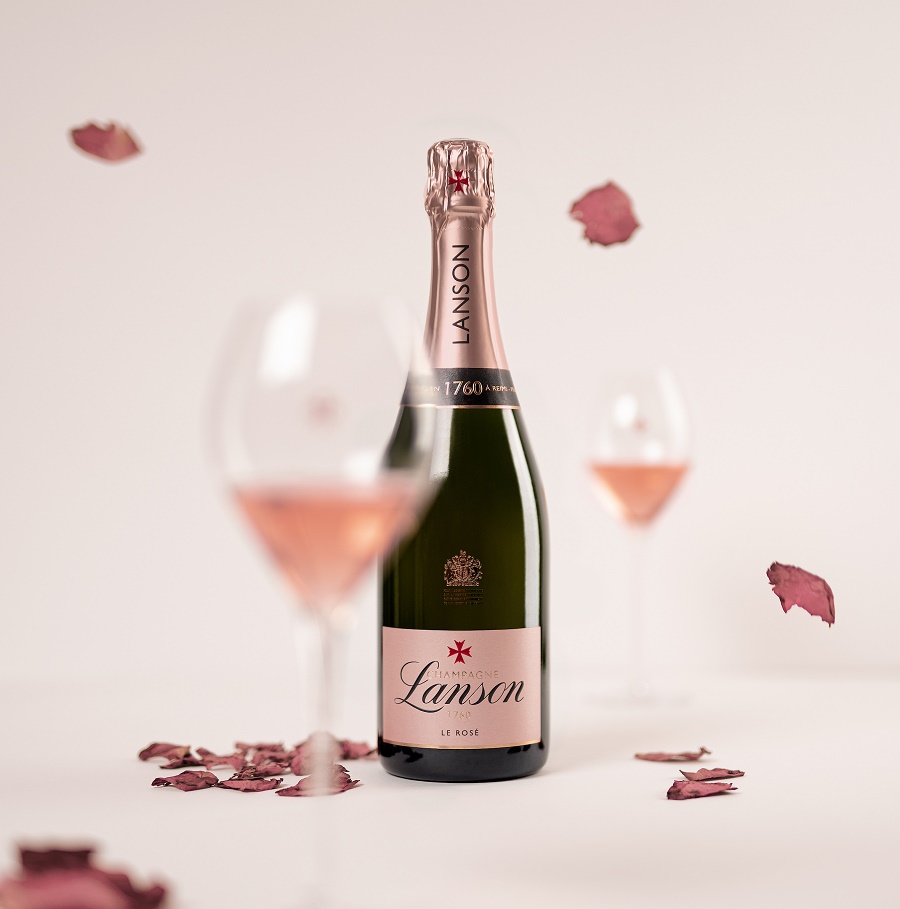 Are you looking for the perfect candidate for a job role within your home? The Lady's powerful jobs board is an absolute essential for anyone seeking a domestic staff vacancy, such as a Housekeeper, Carer, Nanny or a position within a private school such as a Matron. Contact our expert team today: Vanessa.smith@lady.co.uk