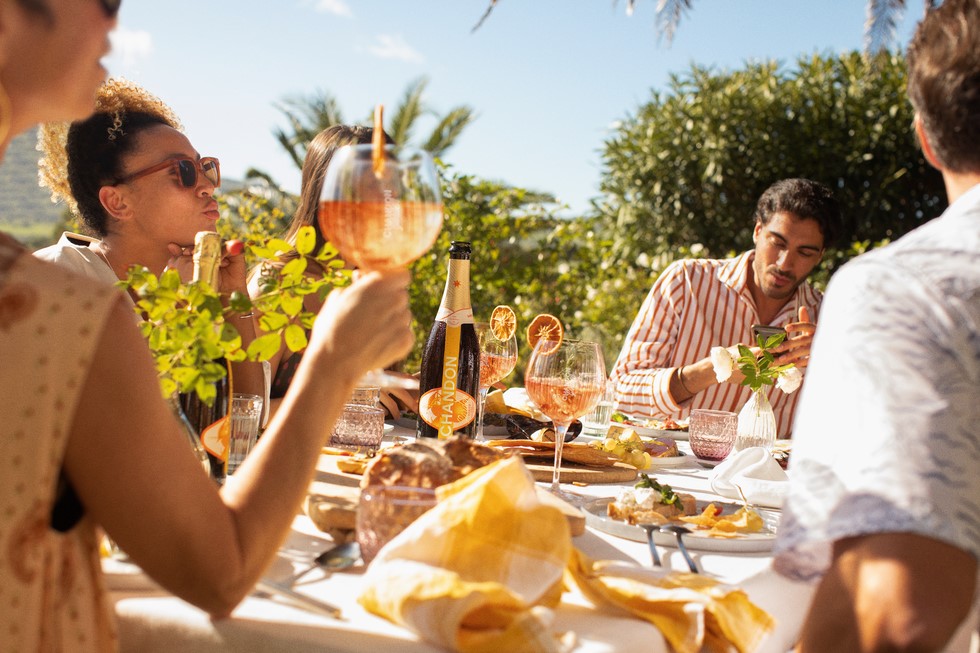 With scorching temperatures soaring through the UK right now, The Lady serves you a roundup of everything you could want from organic meats to charcoal burners and plenty of fizz.
Pipers Farm Large BBQ Meat Box - £60.00
An outstanding quality BBQ meat box from Pipers that's ideal for large family get togethers, expect only the best -- 100% grass fed beef and meat produced from nature-friendly farming practices. Pipers have handpicked all their favourite cuts to make it easy and a delicious option, with the box including everything you could need: 16 burger buns to 8 grass fed beef steak burgers, 8 properly free range chicken burgers, 12 Cumberland sausages, 1kg properly free range chicken wings, tomato sauce and BBQ sauce.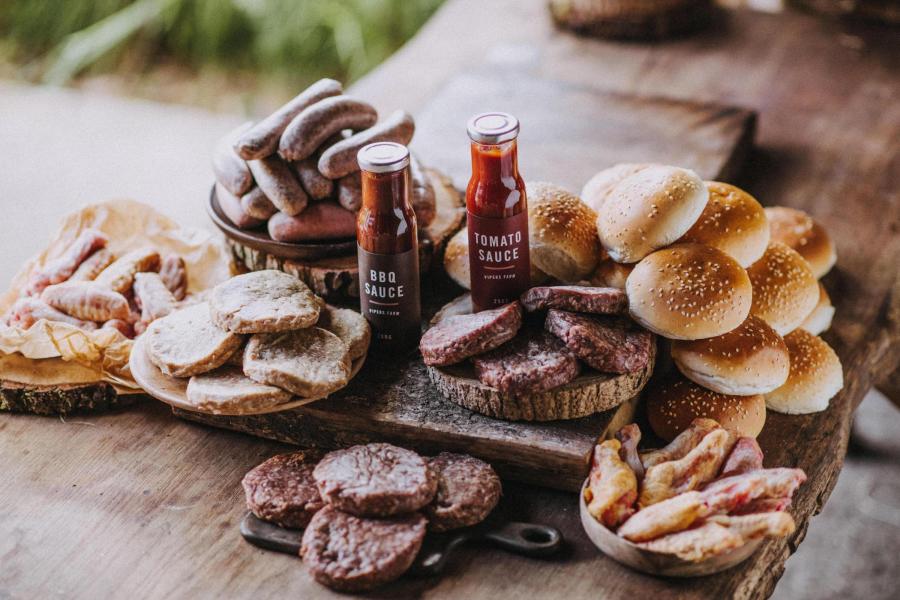 Tepro Toronto Combi Charcoal Gas Barbecue - £900.00
This Toronto Combi Charcoal Gas barbecue is a fantastic addition to your patio, and because it's a combi, it combines the best of both worlds offering both charcoal and gas options. The left-hand side of the BBQ is a traditional charcoal barbecue, and on the right there is a three burner gas BBQ. Both cooking chambers have cast iron cooking grids with removable inlays that are compatible with Tepro's Grid-in-Grid accessories (from pizza stones to woks and poultry roasters).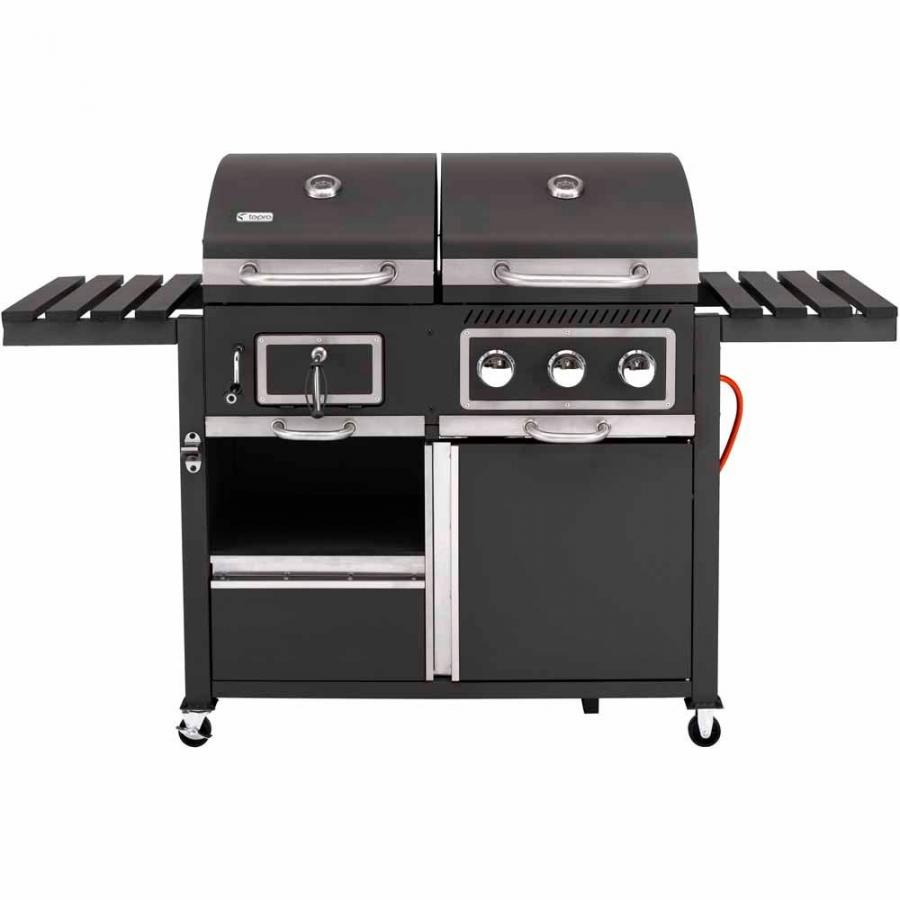 Cobb 4 Piece Utensil Set with Storage Roll - £56.99
Four barbecue utensils – tongs, fork, spatula and basting brush, all wrapped in a canvas storage roll is a BBQ essential for the expert griller. The pieces are made from stainless steel with a non-stick coating, and feature heat-resistant handles.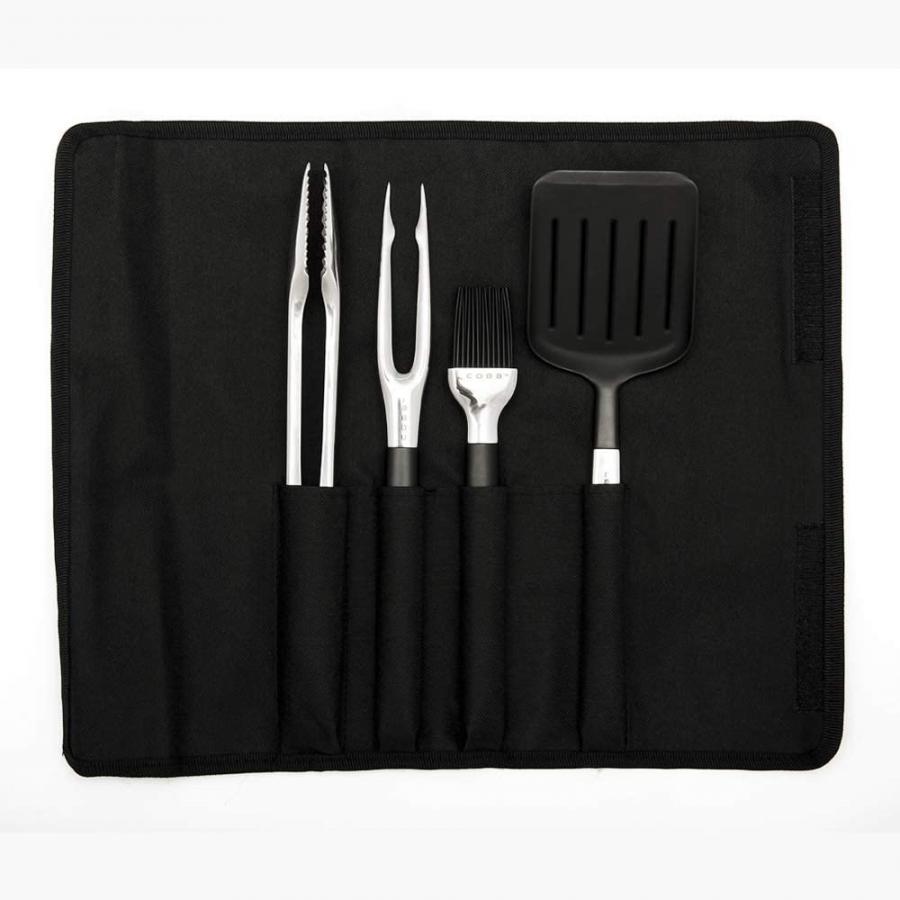 Chandon Garden Spritz - £22.00
A garden get together calls for a Garden Spritz, and cue the bottle from Chandon. This sparkling wine dons notes of orange peel extract that is derived from Valencia oranges. Fresh and fruity, pair it with meats and summer salads.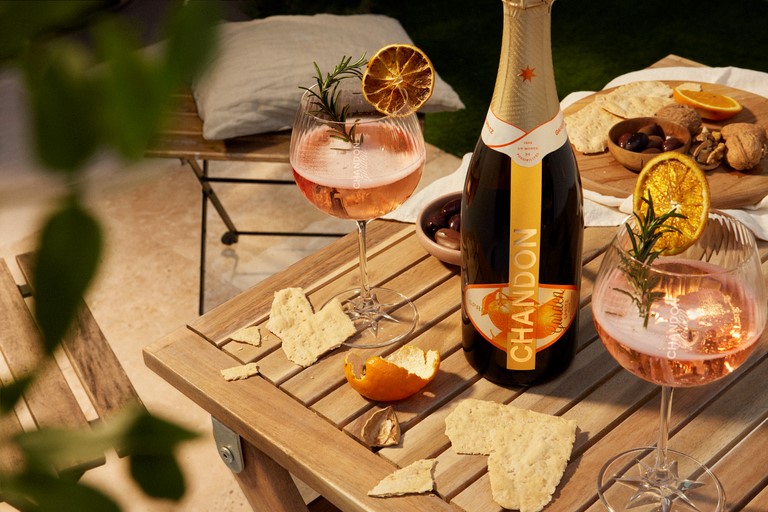 TRUFFLEHUNTER Black Truffle BBQ Condiment Set - £23.95
For luxury BBQ condiments, look to this truffle-infused set. The consists of a sweet and smoky Black Truffle BBQ Sauce and a matching spicy Black Truffle Hot Sauce. Add to burgers, wings and kebabs for a touch of decadence.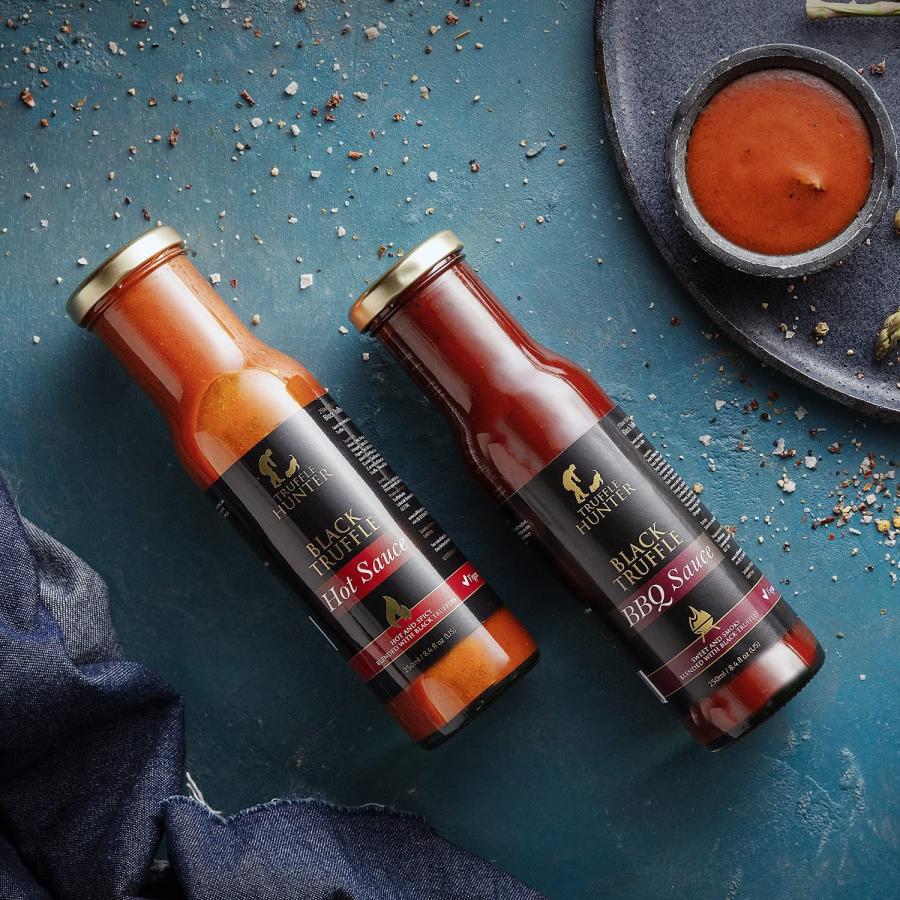 Bramlecrest La Rochelle L-Shape Sofa with Rectangle Dual-Height Table, Large Bench & Standard Bench - £3776.00
A stylish anthracite coloured garden sofa set, these pieces from the La Rochelle line are made from rust-free aluminium, plus, the frame is lightweight, durable and easy to clean. Conveniently, the table is multi-purpose with it's dual height (and the table top is frost-resistant). The comfy cushion are crafted from eco fabric that cleverly derives from recycled plastic bottles, and it both soft and hardy. The set can be left outside all year round with minimal maintenance (excluding the cushions).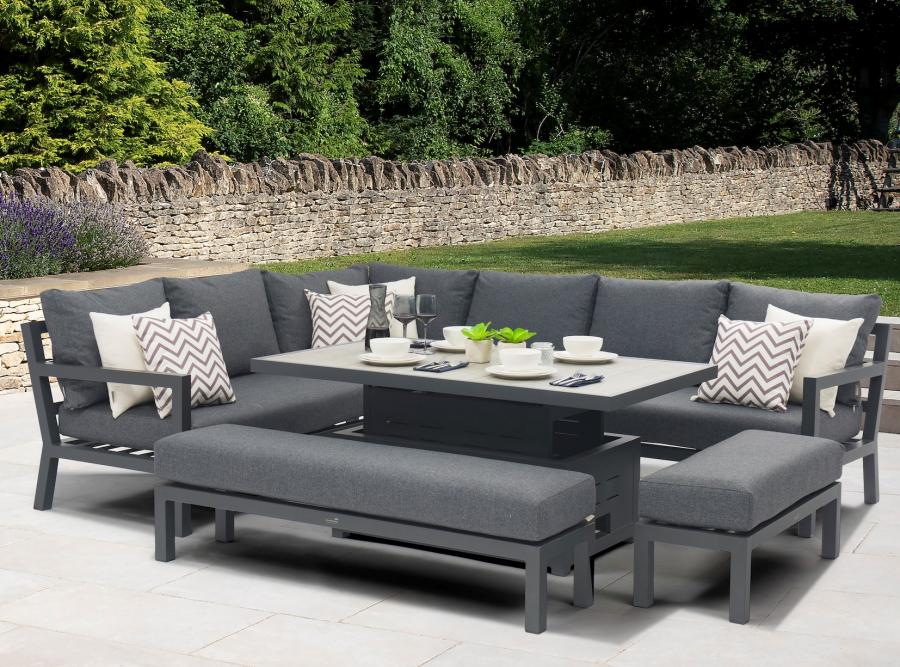 SELFRIDGES SELECTION Rosemary & Sea Salt Roasted Nuts - £5.99
Get the party started with these nibbles from Selfridges. The mix nut selection contains peanuts, cashews, almonds with flavours of salt, rosemary and extra-virgin olive oil.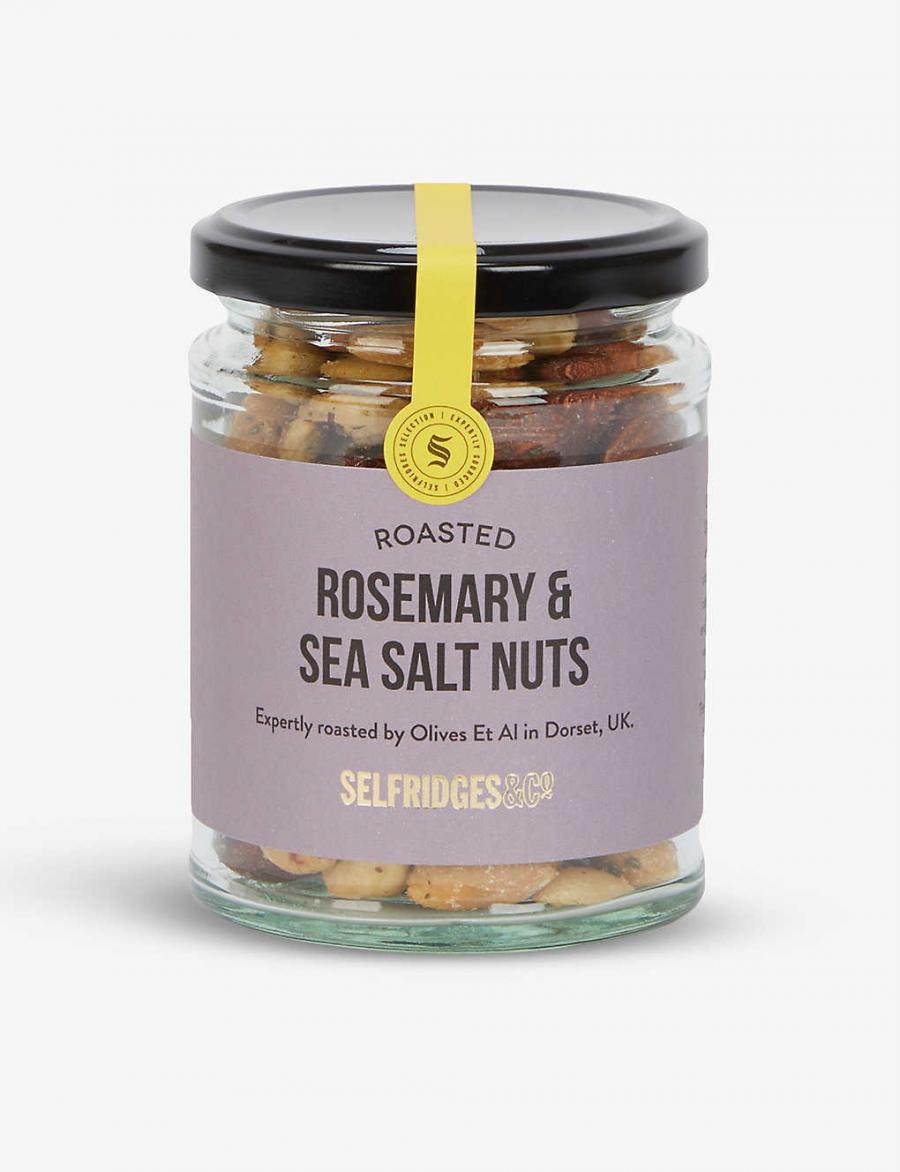 BrewDog Distilling Co The Headliners Bundle - £59.75
A mixed case of 48 cans of everything from IPAs to pale ales, you can't go wrong with the Headliners bundle from BrewDog beers. It also comes in a smaller black of 24.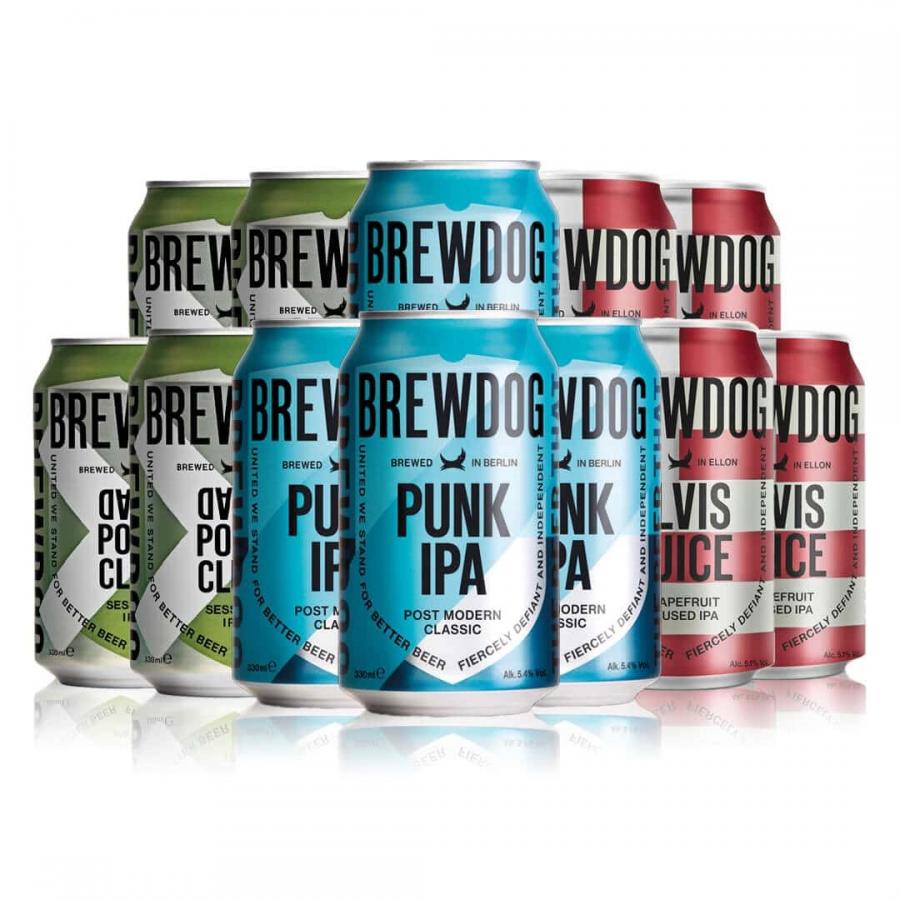 Fortnum's Rare Breed Pork Sausages - £5.00
A BBQ isn't a BBQ without a quality bangers and this pack of 8 from Fortnum's use pork from ancient rare breeds of pig. They are simple, traditional, and call to the F&M 181 Sauce.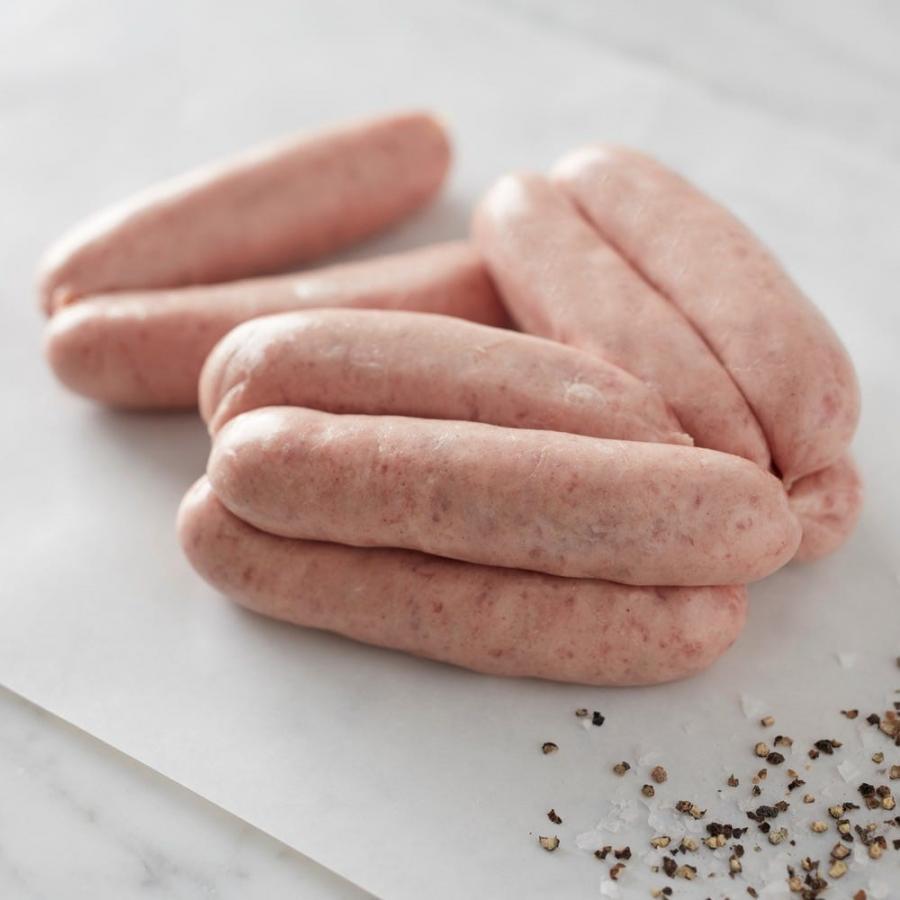 Daylesford Organic Ledbury White Tipped Jug - £39.00
A hand-blown jug by Daylesford, it's been finished with a signature white rim. Expect each piece to be unique, bearing the trace of the maker's hand. Just fill with a summer punch.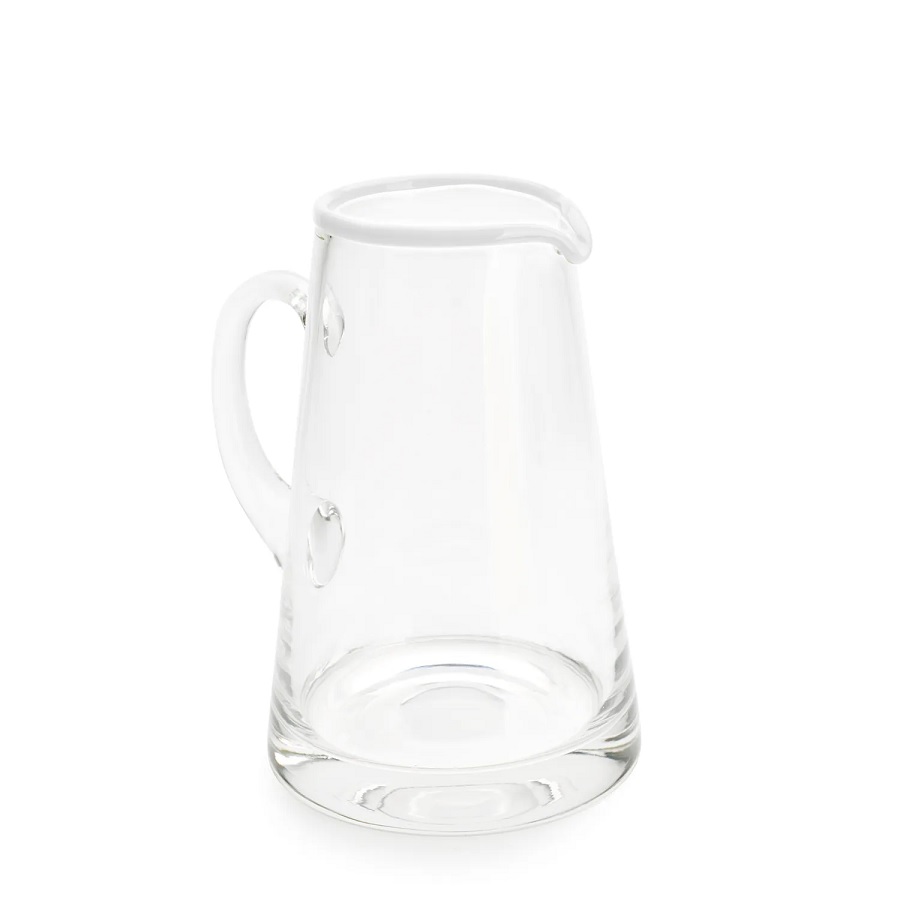 Giant Couscous with Grilled Peppers, Soya Beans, Chickpeas, Pomegranate and Pumpkin Seeds
This vibrant salad by COOK serves 8 and is easily defrosted in the refrigerator (24-36 hours). Once defrosted, stir the dressing, and simply pour over and mix throughout. Serve with barbecued chicken and sausages.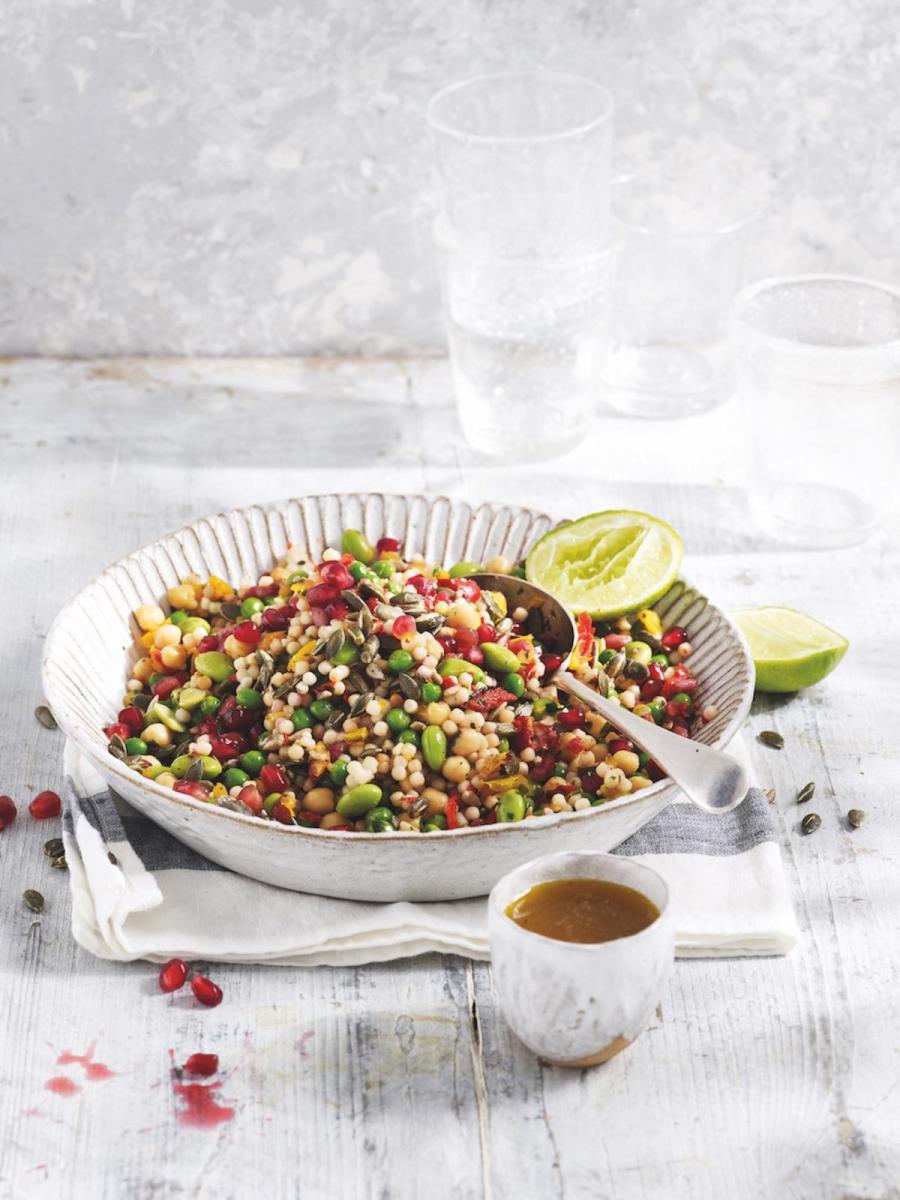 vonahaus Ivory Pop-Up Gazebo Set - £99.99
For when the sun is out and you need a little shade, this gazebo is perfect. It's made from a sturdy steel frame and a waterproof ivory cover, with side walls. It's easy-to-assemble too, and comes with pegs, cords, and weight bags for extra stability if needed. This one is sized at 3 X 3m with max roof height of 2.5m, and there are bigger versions available for larger get togethers.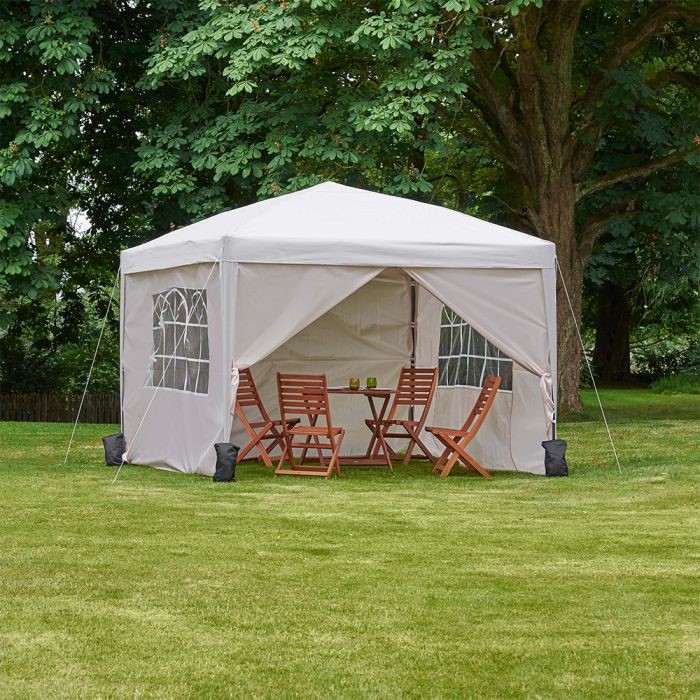 Are you looking to advertise your holiday home? Renowned for our classified advertising, The Lady provides the perfect platform to promote your property. For more information, contact Andrea today: andrea.taylor@lady.co.uk