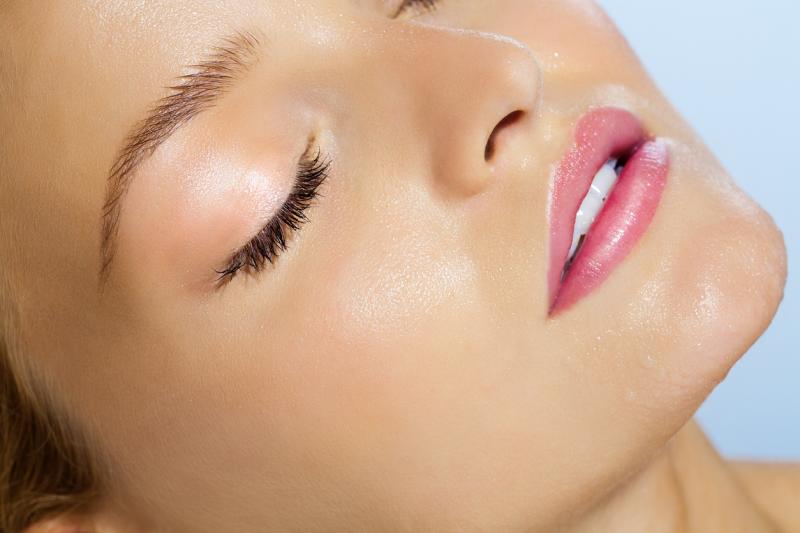 Gone are the days of heavy contouring, baking and strobing. Instead, it's time to welcome in something a little more subtle: cue the rise of the 'no makeup' makeup look.
It's a style that is worn by the royals, catwalk-ready models and those that grace the red carpet, but how can one pull of the art of subtlety? Well, with our tips and tricks of the trade, you too can successfully revamp your visage with minimal effort; think dewy, blushy and natural. Throw out the contour kits and heavy highlighters, we're stripping things back to basics.
Prep skin for long-lasting results
Great skin is the foundation for a naturally healthy-looking complexion, which is why you should look at your skincare routine first before investing in makeup. You'd be surprised at how finding the right moisturiser for your skin type can enhance the results of your makeup application, as well as its ability to provide noticeable, long-lasting results. Our tried-and-tested favourite is the MAC Strobe Cream. This ingenious tube of skin-loving magic adds a pop of hydration, teaming it with a glowy goodness that reflects light. The result? A dewy complexion that preps the skin for flawless results.
Set the base with a skin-brightening primer
You may not get the hype behind priming but we promise it is worth investing your time into it. The first rule to achieving a long-lasting glow is to find an illuminating primer, but don't worry – there's no shortage of them. Our go-to for that golden glow is the Yves Saint Laurent Touche Éclat Blur Face Primer Colour. Containing microfine golden specs, the formula works in synergy with the skin to add a soft, radiant look that boasts a subtle warm finish. Blend this into your face and neck to blur out any unwanted imperfections.
Colour correct
Before you go in with the concealer, you're probably going to want to colour correct. Our complexions boast a variety of tones from dark circles to redness, and sometimes even yellowing. The aim here is to avoid using heavy-duty foundations and concealers to mask these hues. The answer? A strong colour correcting palette. The Stila Correct & Perfect All-in-One Correcting Palette is a must-have for your makeup bag when battling uneven skin tones. Simply dab on the assigned colour to mask away dark circles, redness and grey tones without anyone suspecting a thing.
Conceal away your skin woes
We're all going to experience dark circles and skin blemishes at some point – it's all part of being human. However, if you equip yourself with the right tools then these pesky pop ups can easily be hidden away. Our weapon of choice? Concealer, all the way. Instead of using a heavy foundation, perfect your complexion with a creamy concealer to let your natural beauty shine through. The primer you use previously will give you the confidence to bare your skin, whilst the concealer corrects any unwanted marks and blemishes. For a concealer that blends easily out, choose the Charlotte Tilbury Magic Away Liquid Concealer.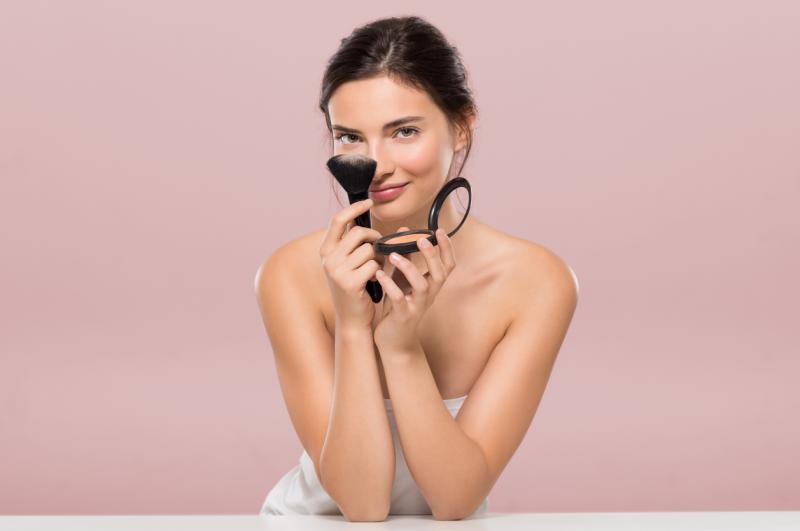 Add a pop of sheer blushy warmth
Flushed skin is a key aspect to nailing that runway-ready au naturelle skin trend, meaning blusher is your best friend here. You've nailed the glow, you've got the sheer coverage and now it's time to finish it off with a pop of colour. Opt for a liquid or stick blush over powder for a dewy-looking flush. It's important to focus on the apples of your cheeks, blending out towards your temples for an unsuspecting, natural blush. We love the benefit Dandelion Dew Liquid Blush for a totally blendable finish that can be built up for a stronger impact.
And that's it! If you're not fully comfortable baring your skin, try adding in a sheer BB cream for that extra burst of confidence. To fulfil all of your beauty-based needs, head on over to Cosmetify to discover all your favourite products under one virtual roof from multiple retailers. Right- time to hit the King's Road with that brand new shiny glow-up of yours.