Tristan and Yseult
Kneehigh Theatre is famous for its outdoor, knockabout knees- ups in its native Cornwall: it has staged legends and fairytales in arsenic works, in tin mines, in the exotic lost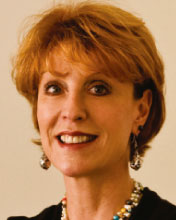 Gardens of Heligan and the Minack Theatre, perched high on the cliffs plunging into the Atlantic. And, sometimes, they have brought the shows inside traditional theatres, where the applause has raised the roof.
At Shakespeare's Globe in London, where Emma Rice's boisterous staging of Tristan and Yseult is showing before it goes on tour, the groundlings stand open to the sky, but those who pay more get a bench and cover from the rain, there is not so much roof to blow off. But seldom in this space have I heard such wild applause. Of course, conditions were perfect: a balmy evening with, after all the ghastliness of the past few weeks, everyone in the mood to have a good time.
Imagine a style of theatre in which the bonkers, mock-heroic National Theatre of Brent meets the invention and physicality of complicite and genius junk music-making of the (Shockheaded Peter) tiger lillies and you will have some idea of the Cornish company's approach to this medieval French tale of a Cornish knight and an Irish princess.
With a script by Carl Grose and Anna Maria Murphy, it exposes and explores love in its many moods: aching longing, obsession, eroticism, joyousness, treacherousness, bitter jealousy and dark despair. And it's not every night that you have the opportunity to blow up a white balloon and set it free to whirl and swirl in celebration of a marriage. Or that you learn the difference between a harp and a hammered dulcimer.
This story of the doomed lovers is told by a sad, embittered woman, Whitehands, wearing prim little white gloves and clutching her handbag, putting on a show of respectability and containment, and a chorus of commentating 'love spotters', nerdy anoraks in balaclavas and ugly specs, who hang out in the club of the unloved peering through binoculars at the behaviour of the lovely and the loved. 'We are the unloved,' they explain, and croon to the tune of only the lonely.
Imperceptibly, these nerds transform into cool characters. King Mark sends Tristan (Dominic Marsh, all sexy stubble, soulful suffering and a bit of a French accent) to find the owner of strand of red-gold hair. And when he finds Hannah Vassallo's stunning, hot-to-trot Yseult, he falls head over heels in love with her. Hoisted on ropes, their bodies entwine, giddy with desire. But Yseult must marry King Mark. In a simultaneously funny and very touching scene, her burly virginal handmaid (Niall Ashdown, on pantomime form, in a headscarf and silk slip) agrees to exchange places with her mistress on her bridal night.
And at the tragic end, Wagner's lush soaring score takes over with a grand and rousing crescendo. A bracing breath of theatrical fresh air.
Tristan & Yseult is at Shakespeare's Globe, London SE1 until 24 June, then touring from 27 June to 21 July: 020 7401 9919, www.shakespeares-globe.com