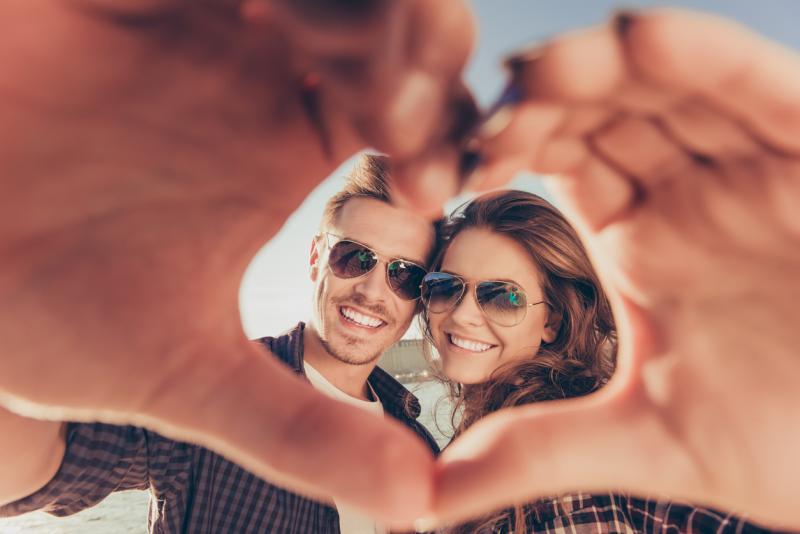 Valentine's Day.... you're either a lover or a hater. Some of us love all the commercialism and jump on the chance to buy anything pink and romance related, while others can't bear the sight of another heart-shaped cookie come February 14th.
Perhaps you're tired of navigating an explosion of red balloons on the way to the loo in your local eatery, or you're bored of impulse buying the plastic-encased red roses, or half-heartedly grabbing the last bunch of suspect carnations at the supermarket on your way home from a busy day at work.
Or perhaps you're just fed up of all the syrupy-sweet mass-marketing of a day just like any other and you'd rather not have your nose rubbed in it, thanks all the same, cherubs!
If you're not one for all the nonsense but still want to honour the tradition of that Valentine feeling by giving something special, then join the anti-naff Valentine brigade.
At Lady.co.uk we do not accept any less than the very best in quality, when it comes to either experiences or presents for ours and your beloveds (and indeed ourselves...)
Here are a few of our favourite things… without a red balloon in sight.
Take the pressure off and share the love with this Celia Birtwell velvet cushion exclusively designed for British Heart Foundation £9.99
Get leggy with these gorgeous over knee Lucia boots by Keith Scarrott in dusty pink, £349.95
Rock chic cool Coach NY Saddle Bag in fushia £495
Cuddle up with effortless chic and 100% lambswool LOVE Jumper £245, Caitlin Charles-Jones
For that special supper, use Emma Bridgewater's serving plate, £59.95, shown here in Pink Pansy, Mary Fedden Lion and Anemone.
If you're sticking with tradition and giving some chocs, you can take it up a level with these gorgeously designed Chocolate and Love organic delights – take it from us, they're divine! Why not mix your darling a divine Martini Negroni, ingredients (bar gin) perfectly packaged in a neat box complete with rocks glass and bar spoon!
We love the Girls Night Parcel £57 from Parcel London, what better way to tell your bestie you care than with merlot red wine gums and Netflix? Get date night ready with W7's vegan red lipstick £6.95
La Vie En Rose, get your home feeling decadent and seductive with this stunning candle by Victoria Cator £50. If you want real Hollywood glamour then impress with the most luxurious candle lighter, The WAND from S .T. Dupont.
Let's not forget something classic and gorgeous for him with the Continental Sapphire Mens Watch £247 and this statement piece is simply gorgeous for her - Virtue Bracelet by Veale Fine Jewellery £1,200.