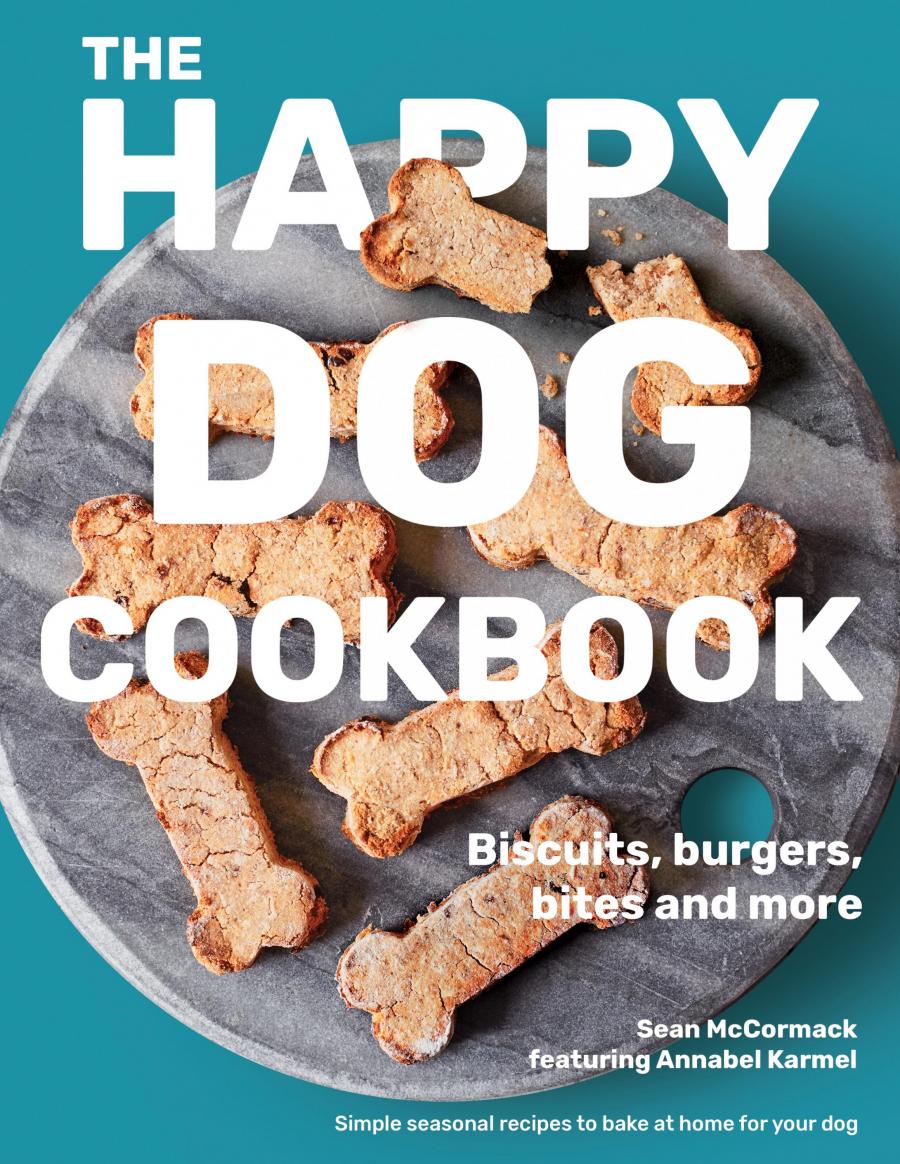 Valentine's is all about letting the ones you love know how special they are and what better way to show this than by whipping up some tasty treats you can enjoy with your true love - your dog?
Sean McCormack, the head vet at tails.com has partnered with children's cookbook creator and dog owner Annabel Karmel to create The Happy Dog Cookbook. The collection of seasonal recipes made for dogs (that are also human-friendly and delicious) are free from the nasties in human food that can make pups ill.
Also, all profits from the £14.99 cookbook are donated to StreetVet, a charity providing medical care to the animal companions of the homeless.
Cranberry & Linseed Valentine's Hearts
Makes: 30-35 Hearts (depending on cutter size)
_
Prep: 20 minutes
Cook: 18 minutes
180g wholemeal flour (or rice if intolerant to wheat), plus extra for dusting
50g dried cranberries
3 tbsp linseed
45g rolled oats
2 eggs
1 tbsp rapeseed or sunflower oil
3-4 tbsp ground almonds
+ heart-shaped cookie cutter
These yummy biscuits are a special and nutritious treat for your dog on Valentine's Day – or any other time you want to pamper your pooch. Cranberries are a true superfood, bursting with immune-boosting antioxidants and vitamin C. Linseed is a greater source of ALA (alpha-linolenic acid), an omega-3 fatty acid, as well as omega-6, both of which support healthy skin and coat. If your dog could talk, he'd say: 'Show me the love!'
__
Preheat the oven to 160C (fan)/gas 4 and line two baking trays with non-stick baking tray.
Mix the flour, cranberries, linseed and rolled oats in a bowl.
In another bowl, beat the eggs, then mix in the oil. Add this to the dry ingredients and mix well until an even, sticky dough is formed.
Add the ground almonds, a tablespoon at a time, mixing until the dough is less sticky and easier to handle (you may not need it at all).
Sprinkle some flour on a work surface and roll out the dough to 6-8mm thick. Cut out hearts with the cookie cutter and place them on the prepared baking tray.
Bake the hearts in the preheated oven for 16-18 minutes until crisp and golden brown. Allow them to cool on a wire rack before sharing the love with your pup.
Store the biscuits in an airtight contains for up to a week, or freeze for up to 3 months.