Salons see a surge in demand for bee venom facials after the Duchess of Cambridge revealed that she's a fan
On an almost daily basis, the beauty industry lets us know about the latest miracle ingredient for skincare products - a never ending list which features everything from bone marrow to snail mucus - and, apparently, some are even fit for royalty. Ever since Catherine, the Duchess of Cambridge revealed her pre-wedding skincare routine, there's been a certain buzz about a particular ingredient - bee venom.
A honey of a treatment
While most of us associate bee venom with pain and a possible visit to the emergency department, this clear, acidic liquid actually has some surprising health benefits. Known for its anti-inflammatory properties, studies have shown that bee venom also has antiviral, antibacterial and even anti-carcinogenic elements. While bee venom has been used in some medical treatments for thousands of years, its use as a skincare ingredient is relatively new.
The jewel in the crown of treatments
Bee venom is made up of enzymes, peptides, sugars, minerals and Melittin - a compound containing 26 amino acids. Specialist skincare companies began using bee venom in their products after research showed that this unusual ingredient can reduce wrinkles and help to treat dermatological conditions such as acne.
Deborah Mitchell, creator of Heaven Skincare, revealed that Catherine, the Duchess of Cambridge, is a fan of bee venom facials which use fresh venom with other ingredients to freshen the complexion. Deborah says, 'The venom essentially stimulates the production of collagen and elastin which occur naturally and which are responsible for keeping skin smooth and tight'. The Duchess isn't the only famous face which has benefited from bee venom products as Gwyneth Paltrow, Victoria Beckham and Kourtney Kardashian are also said to be fans.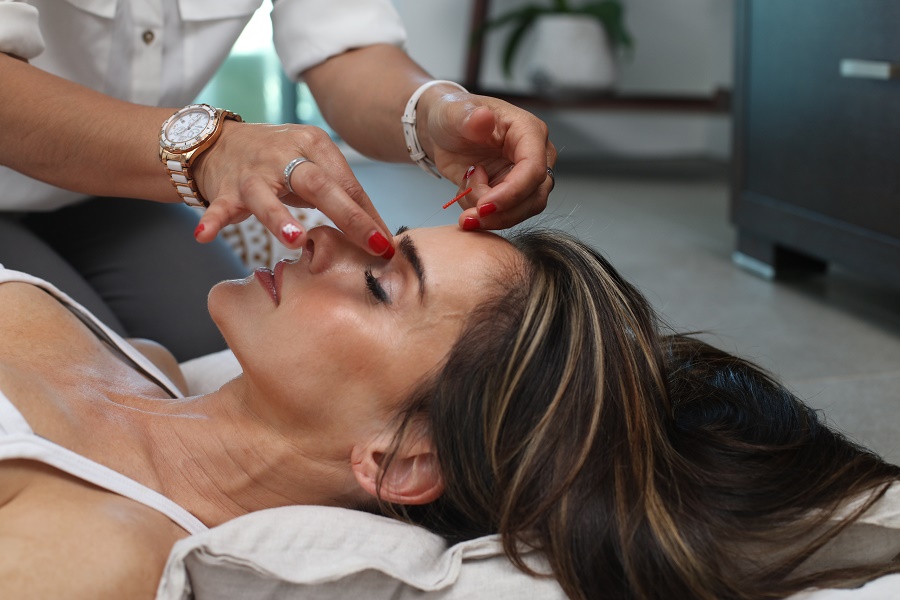 The sting in the tail
Although bee venom undoubtedly has some great benefits for our skin, there are a few things to keep in mind. Firstly, treatments featuring bee venom are not suitable for sensitive skin - if in doubt, you should always request a patch test before going ahead with treatment. Secondly, some bee venom facials
can produce a 'stinging' effect which, while perfectly normal, can be a little alarming if you're a newbie to this kind of facial. Finally, you should, of course, never use any of these products if you're allergic to bee stings.
There are products available to buy which contain bee venom, most of which are safe to use as long as you choose a reputable brand and follow the instructions carefully, it's not recommended that you try a fresh bee venom facial treatment at home. As mentioned, bee venom products can produce some discomfort and, for this reason, you should only embark on a bee venom facial in a professional, reputable salon.
Bee-ing safe
A bee venom facial involves a combination of hands-on massage techniques and venom products and will usually take around half an hour. As these facials become increasingly popular, more and more salons are getting onboard with these treatments. The good news for salons is that training is widely available, making it really easy to add this trend to their menus. With distancing measures still in place, lots of salons are adding the Booksy app to their bag of tricks to help them optimise their time and treat as many clients as possible while adhering to the guidelines.