Velloflex® and Magnetic Therapy
Advertorial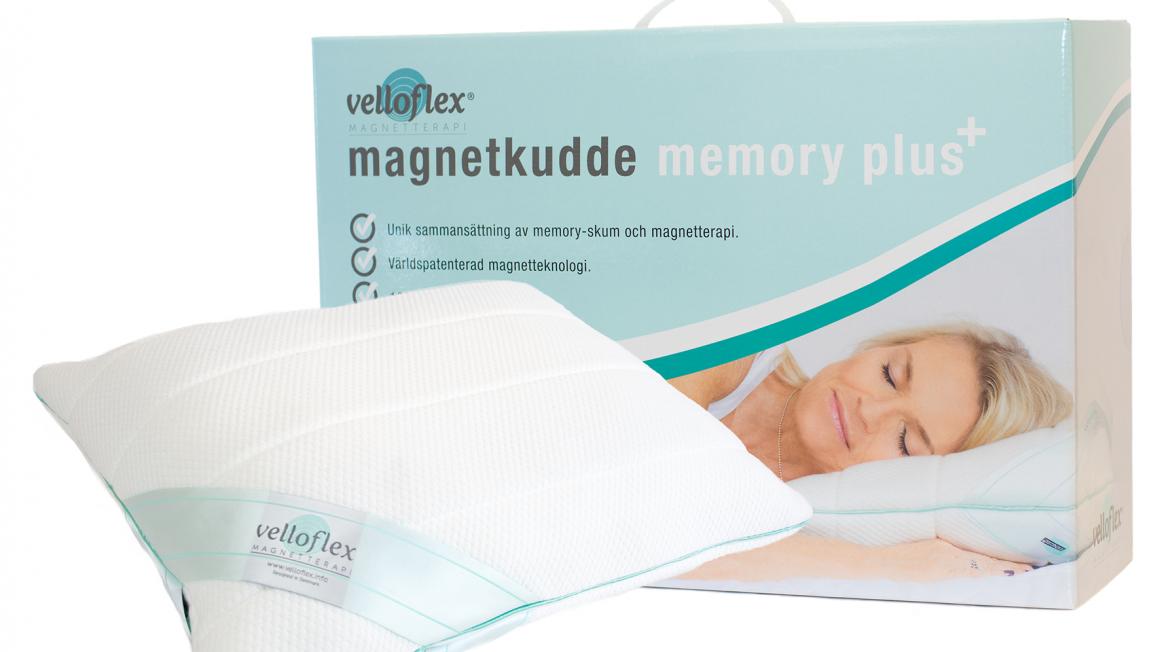 For thousands of years magnets have been used medicinally to alleviate pain and discomfort inhuman beings. In recent years, several studies have been made which suggests that magnetic therapy can have a pain relieving capacity. Many health professionals consider magnetic therapy as a natural and side-effect free alternative medical treatment.
Velloflex® magnet therapy products combine the world patented magnetic technology in BIOflex® with solid products of high quality.
Magnetic therapy has been used for thousands of years and in many different cultures. There are written records from both China, India, Egypt and Greece and that is interesting because it proves that entirely different cultures, independent from each other have discovered the same thing – that magnetism has a therapeutic effect. In modern times there have been several international scientific studies of good quality which confirms an analgesic effect from magnetic therapy. Velloflex® products are now available in the UK and over 40.000 Velloflex® magnetic mattress toppers have been sold in Scandinavia.
Clinical study on BIOflex® magnets
A double blinded study on BIOflex® magnets took place in 2004. 30 people with soft tissue tenderness took part. Half of the focus group was given idle magnets and the other half BIOflex® magnets with a strength of 450 Gauss. The magnets were applied to the sore areas and afterwards the focus group therapeutic effects was measured. On average the symptoms in the group with the BIOflex® magnets halved, corresponding effects were not recorded in the group that was given the idle magnets.
Unique BIOflex® magnetic technology
All Velloflex® products incorporate patented BIOflex® magnetic technology. BIOflex® is aCE (EU) registered medical device and its soft round design make it ideal for close body contact and thereby maximum effect. BIOflex® was invented in the US in the 1980's.
Why are BIOflex® magnets round?
Our blood vessels are not in straight, parallel lines but in a complex network of alternating directions in our body. Because of that, BIOflex®'s magnets are constructed so that the magnetic field is laid out circularly inside the magnet and henceforth more blood vessels will cross more magnetic fields of changing polarity. It is this unique structure which BIOflex® magnet is patented for. Magnetic therapy increase the amount of oxygen being carried around the body, improving its capacity to revive, heal and rejuvenate.

The construction of Velloflex® Original and Comfort mattress toppers
The patented BIOflex® magnetic technology is placed inside the Velloflex® mattress toppers with a well thought out and proven design to optimize both comfort and function. In a 90cm wide mattress there are 495 magnetic fields from eleven magnetic strips. Two of which are reinforced and they are placed by the large joint regions at the shoulder and hip/lower back
for stronger effect. These mattress toppers are CE registered medical devices.

How does it feel to use Velloflex® products?
The vast majority of people using Velloflex® products experience a pleasant and nice feeling. Some people can initially experience some discomfort during the first few days. If this is the case you should gradually increase the time spent with your Velloflex® product so the body get used to the magnetic therapy. These symptoms are in most cases a sign that the magnet therapy is effective and will within a few weeks be gone. Do not hesitate to contact us with any questions or concerns.
Online you will find more Velloflex® products. Our expanded range includes support casts and a warming seat cushion. You will find us at velloflex.uk
60 day satisfied customer guarantee
We strive to have satisfied customers and as such we offer 60 day money back guarantee on our mattress toppers and pillows from the date of purchase. Should the product you buy not give expected result you will get your money back – just contact us at customer service.
2 years product guarantee
Our products are manufactured to very high standards. We have high expectations on craftsmanship and materials. Should any problems arise please get in touch with us. There is a 2 year fabric warranty on all products.
30 year power guarantee on the magnets
Because we are confident in our BIOflex® magnet, we leave a full 30 year warranty on the power of the magnet. You do not need to worry that your Velloflex® magnets should subside in function with age.
We advise the following customers to consult a doctor before commencing with magnetic therapy:
– People with implanted medical implants, such as cardic pacemakers, insulin pumps, ICD and pain relieve pumps etc.
– Pregnant women and young children.
– People on very strong medication or after major surgery.
Velloflex® magnetic products are sold and marketed in the UK by Nordic Wellbeing Ltd, a UK based company with Swedish connections. Nordic Wellbeing Ltd has the sole right to market and sell Velloflex® products in the UK. T 0203 9047004 info@nordicwellbeing.net www.velloflex.uk