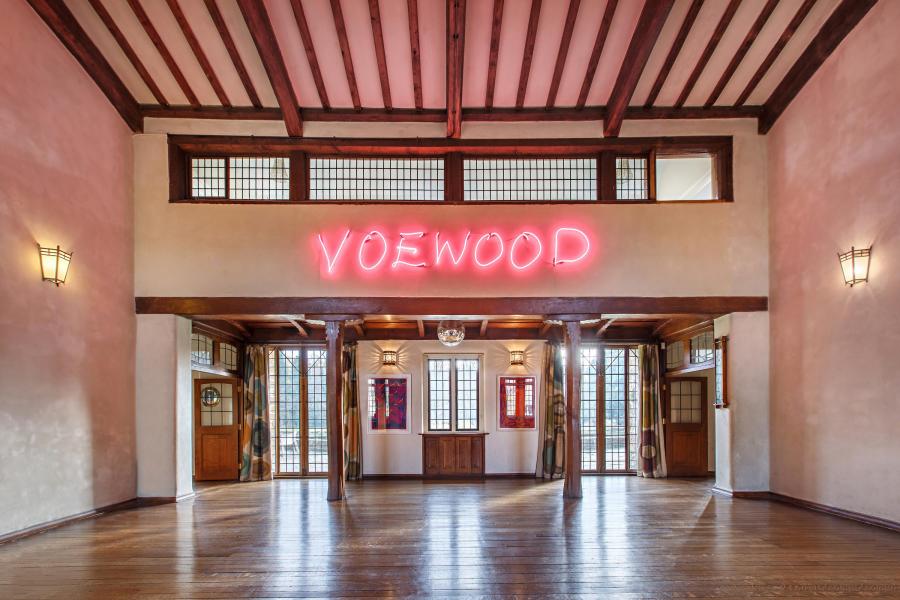 'Hidden in the woods near the wild North Norfolk coast, there is an Arts & Crafts home with a Rock & Roll heart. With 17 bedrooms sleeping 41 guests it's an inspired house for celebrating, gathering, partying, retreating, creating, dancing, unwinding, thinking, filming, product launching, lifting the spirits and nourishing the soul. Hire is always exclusive… Voewood is what you want it to be.' (www.voewood.com)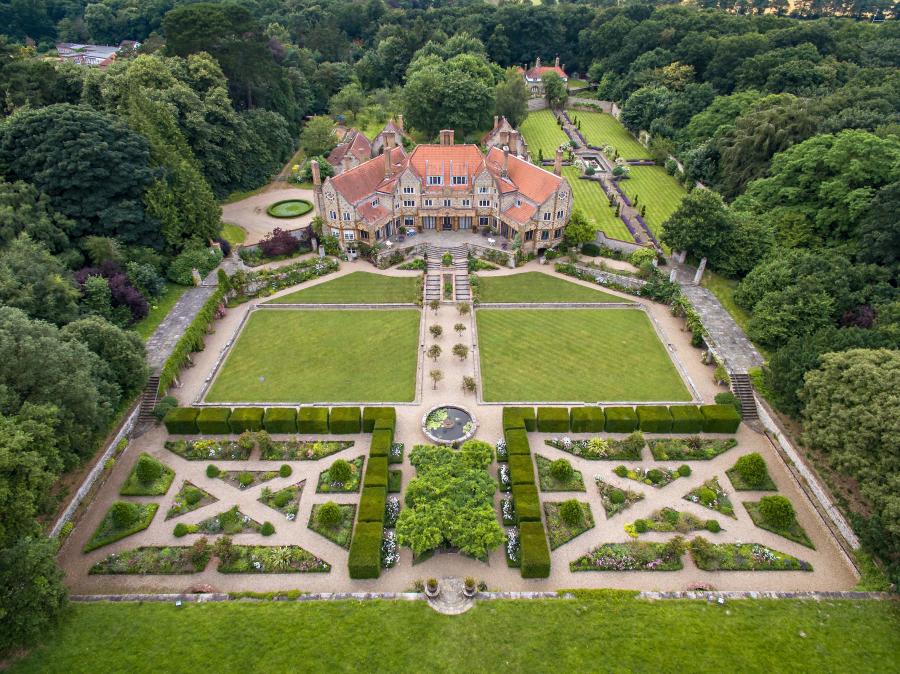 Built in 1904 by E.S Prior for Reverend Percy Lloyd, Voewood swiftly passed to the Meyrick-Jones family who then founded it as a boys' school, after which the house was requisitioned during the First World War. It eventually sold to Leicester Health Authority where it then became a succession of health institutions. Now an eclectic wedding and events venue, Voewood is a cool country house with a wonderfully relaxed but exclusive feel to it, helped by the fact that owner, Simon Finch, has always decorated it as his own.
An antique and rare book dealer for decades, Simon didn't intend to buy Voewood but had wanted at some point to exchange London for country life. He saw the particulars of Voewood on a friend's coffee table in 1998 and was compelled to view it. 'It had been an old people's home and had been institutionalised for most of its life. There were a lot of fire doors, lifts and so on but I was completely knocked out by the house. I put in an offer and to my horror it was accepted!' There began his journey to rediscover and celebrate the romance of the Arts & Crafts aesthetic of the house and eventually give it a contemporary and comfortable feel for paying guests.
Simon originally enlisted textile designer and trusted friend Annabel Grey to help him bring to life the interior of Voewood. Annabel came and helped Simon with the redesign of the house along with another friend David Garramore, who helped with the building work. There are signs of Annabel's style throughout the house; surprising and delightful pieces of furniture and fabric that elsewhere would perhaps overtake, but at Voewood merge into the naturally quirky environment. Of the 17 bedrooms, each is decorated with an individual style. Simon's son's bedroom still holds his childhood teddies and a signed memo from the Beatles. The house is loved, there is a pervasive sense of trust, not just between Simon and his employees but between the house and its guests.
After deciding to make the house into a business that would support itself and realising what a fantastic party venue Voewood is, it was developed as an uber-fashionable country retreat wedding venue, where guests can exclusively hire the house and be provided with locally sourced top chefs and caterers.
The kitchen is homely, with trinkets and pretty vintage china dotted about and a line of self-important ducks (boot-brushes) condescends to visitors from the top shelf of the dresser. Every room tells a different story but there is a coherence brought out through the sensitive design, one that gently envelops and links the hand-painted walls, pony-skin chairs and 60s light fittings. Wedding guests and visitors are so enchanted and impressed by the house and by Simon's fun and engaging collection of art that inevitably they will ask to buy certain items after staying, as memories of their visit. Luckily, Simon has employed the excellent eye of Mary Swallow, who shares Simon's vision for beautiful objects and has been part of the antique dealing world for most of her life. As well as showing prospective guests around, Mary looks after Voewood Vaults, buying and selling distinctive artefacts for the house.
During the winter Voewood runs guest yoga and writing retreats and a sporadic but hugely successful music festival. In the woods just to the right of the driveway lies the 'shed' or studio, in which Simon works with his friend and colleague Andrew Taylor on sourcing and collecting a tremendous array of books for Simon Finch Rare Books, previously based in London and Holt, Norfolk. The collection includes a complete set of woodcuts for Cupid and Psyche by William Morris and Sir Edward Burne-Jones, yours for a cool £65,000 and a fascinating collection of diary entries from Queen Victoria's travels in Scotland and the British Isles.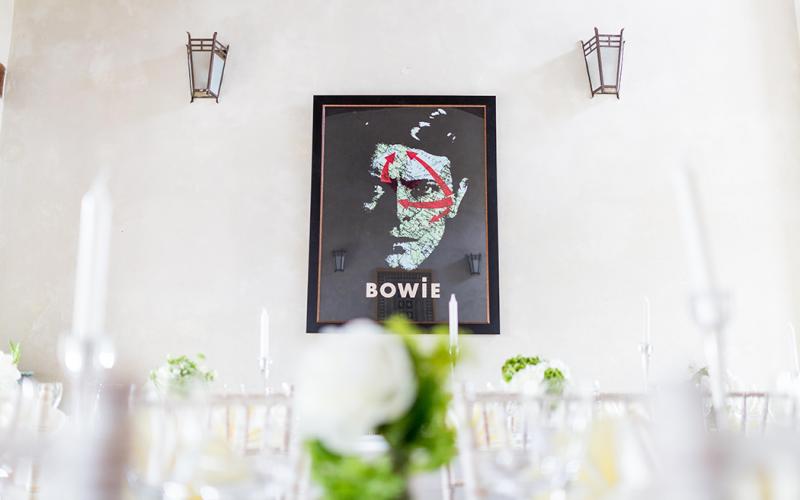 For more information on Voewood or to book a viewing, please contact Simon and his team on:
https://www.voewoodrarebooks.com