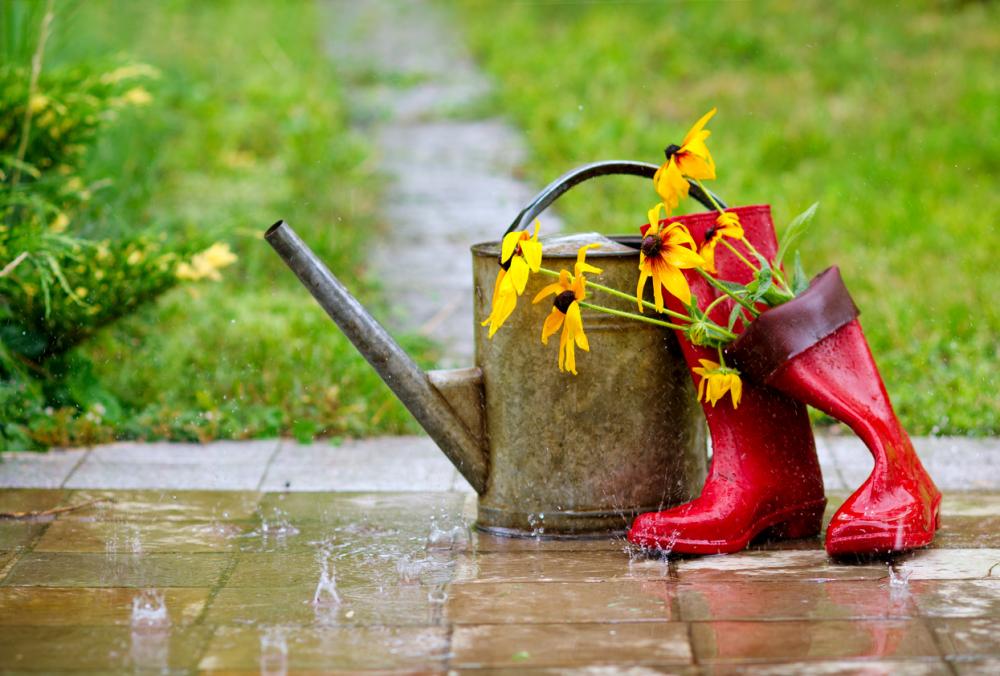 Tracey Bull, leading horticulturist from Surrey Hills Gardening School advises on how to manage your garden after erratic weather.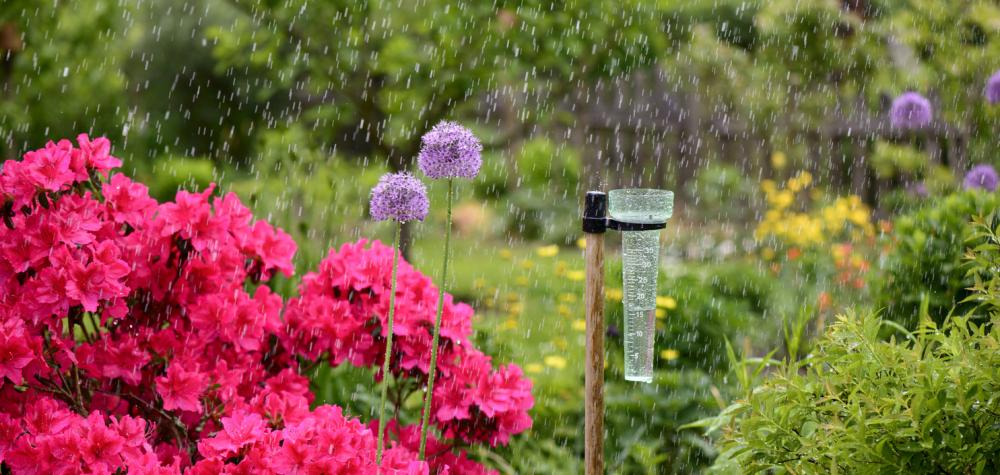 With one of the wettest June's on record, what have been the effects on our gardens?
Here are 5 top tips to keep the garden looking great!
Stake all tall plants! There are many ways of achieving this from pretty willow structures to pea sticks to ready to buy plant supports but remember it's always better to stake before the plant flops!!
Slugs and snails love the wet weather too. Use garlic spray on hosta's, lupins and young seedlings to keep them at bay.
Control of red thread in the lawn – you may have begun to see small brown patches of lawn with a red thread-like fungal growth. This is the result of the lawn being deficient in nitrogen, a common problem in wet summers. Treat with a nitrogen rich fertiliser.
Keep feeding containers and hanging baskets as the heavy rain will have leached the nutrients through the soil. A tomato feed is good for flowering and fruiting plants and a seaweed feed for evergreens.
Weed, weed, weed! Like all our plants; the weeds love the wet weather. If you don't have time to weed; remove the flower heads so the weeds do not seed around your garden. One dandelion plant produces more than 200 seeds!
Warmer, drier weather will be on its way I'm sure, but that may bring its own challenges, along with of course the benefits.
http://surreyhillsgardeningschool.co.uk/