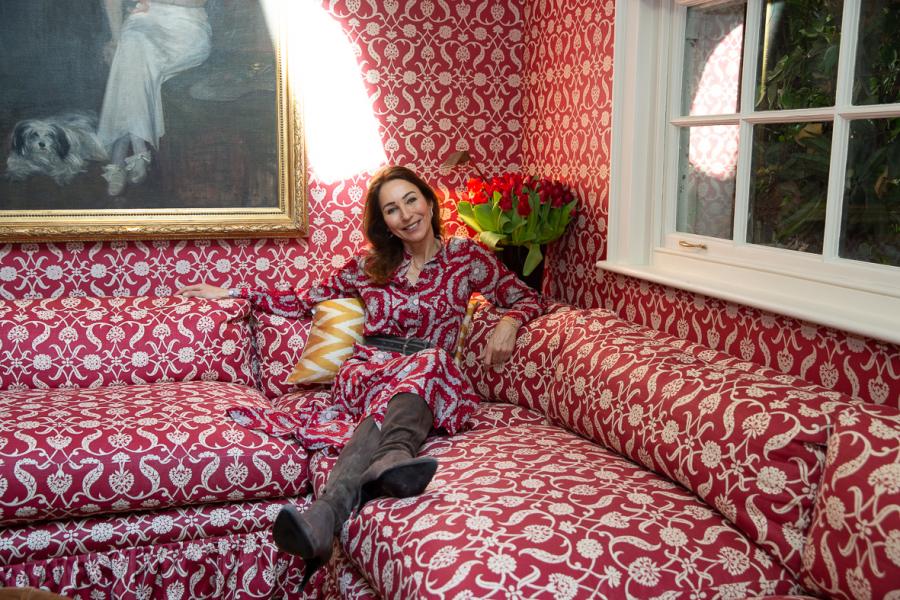 Victoria Cator London is a sensual collection of candles, created by the London-based interior designer, whose life-long love affair with the power of fragrance has led her to create complex fragrances to stir the senses and give evocative experiences as they burn.

Since visiting Grasse in Provence as a child, Victoria has played with fragrance, and the purity of her interest is reflected in the high potency of the essences she uses in her range of luxury candles. The variety and complexity of each of these candles allows for personal interpretation; evoking and creating memories old and new in a flame.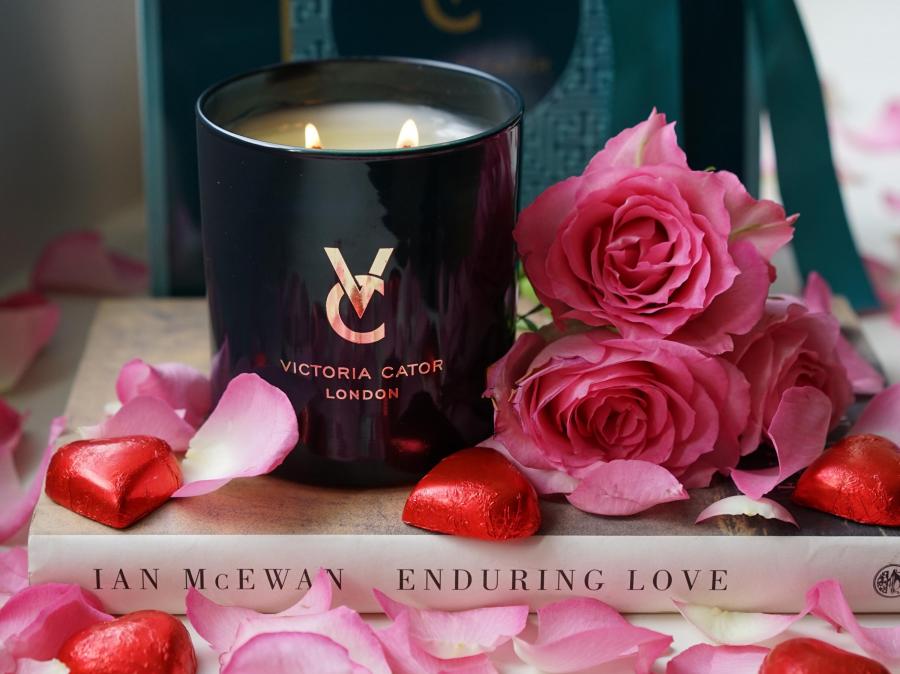 Lady.co.uk was delighted to talk to Victoria about her love of art, scent and interiors.
Your candles collection was born from your lifelong love of scent – and how certain smells always made you feel 'at home', can you tell us a bit more about this connection?
I think because I had a rather peripatetic childhood due to my Father's career in the army, it meant that we pretty much moved every two years. Getting attached to a particular place or property was not an option and I think as a result the different melee of smells as I walked into 'home' (wherever that was) whether it be a waft of my mother's favourite Hermes Calache scent, my Father's Trumpers hair oil, the smell of tobacco or the ever burning incense that my mother always had on the go was what gave me a sense of belonging again.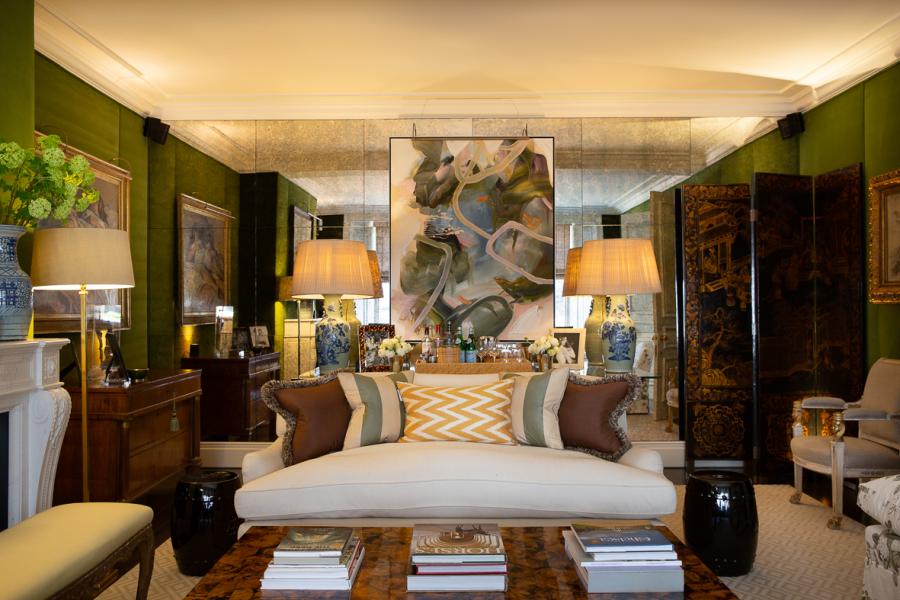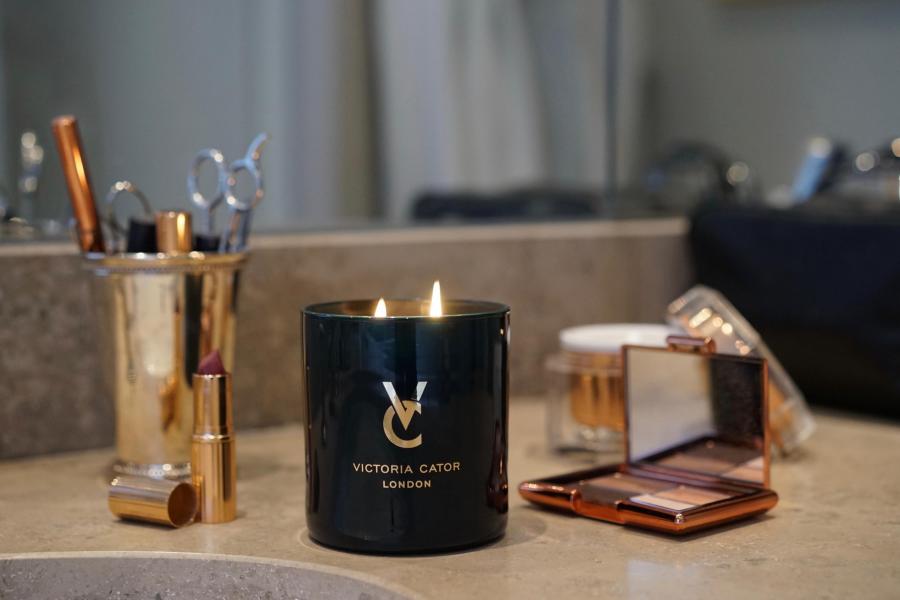 Your newly designed home in Kensington looks absolutely stunning! It's very classic and the colours are rich and glamourous but fresh. What was your inspiration?
That's very kind of you. Yes, I wanted to create something that was reflective of the property but also welcoming and comfortable. I have always been drawn to European interiors and their richness for colour and have been a huge fan of the likes of Jacques Garcia and Alberto Pinto.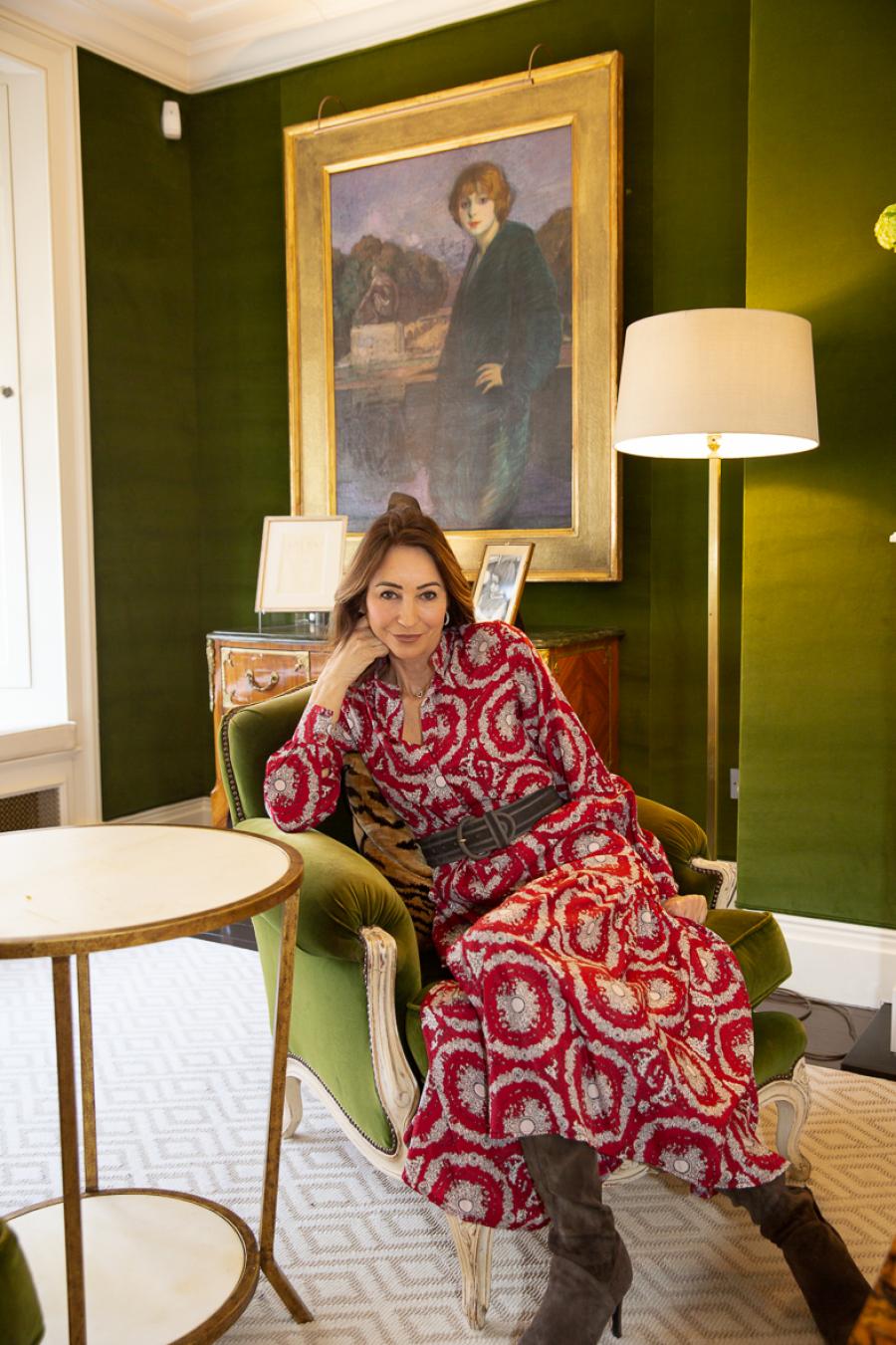 Can you tell us about your wonderful collection of art?
I was lucky to study a fine art at Christies in the 90's which honed my love of art especially for turn of the century Impressionist art. More recently, I have been drawn to British modern and I love the different styles of paintings to' talk to each other in a room'.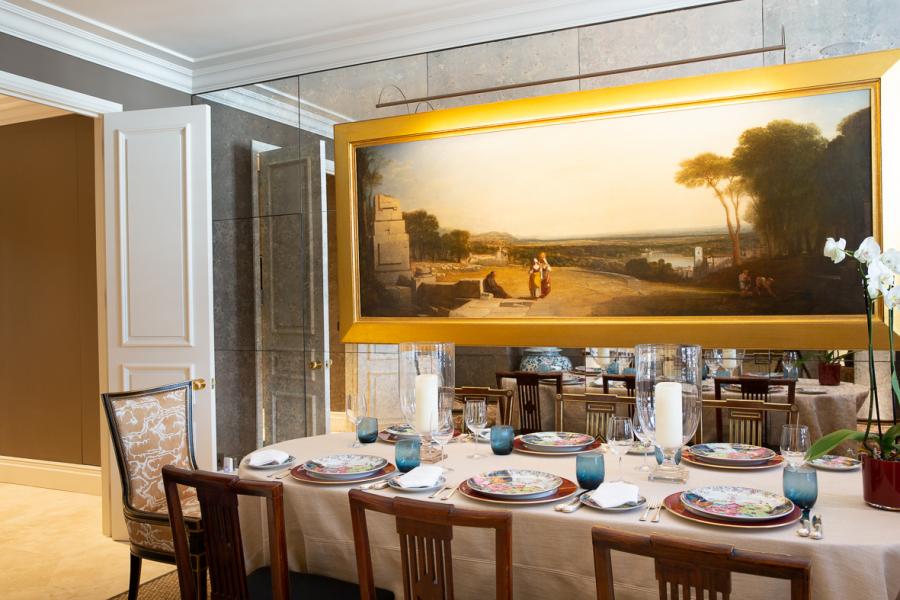 What are the top three pieces of advice you'd give to people looking to redesign their homes?
Don't follow trends but stay true to your own style. Avoid over 'gilding the lily' - often less is more… and always go bigger scale when it comes to furniture and soft furnishings. More often than not a large piece of furniture whether it be a commode or beautiful console will give gravitas and a focal point to a room.

What is your favourite smell?
Well that's a difficult one as I have a very acute sense of smell and how it makes me feel. But if I was to choose, it would probably be a bunch of freshly cut sweet peas because it reminds me of happy events in my past.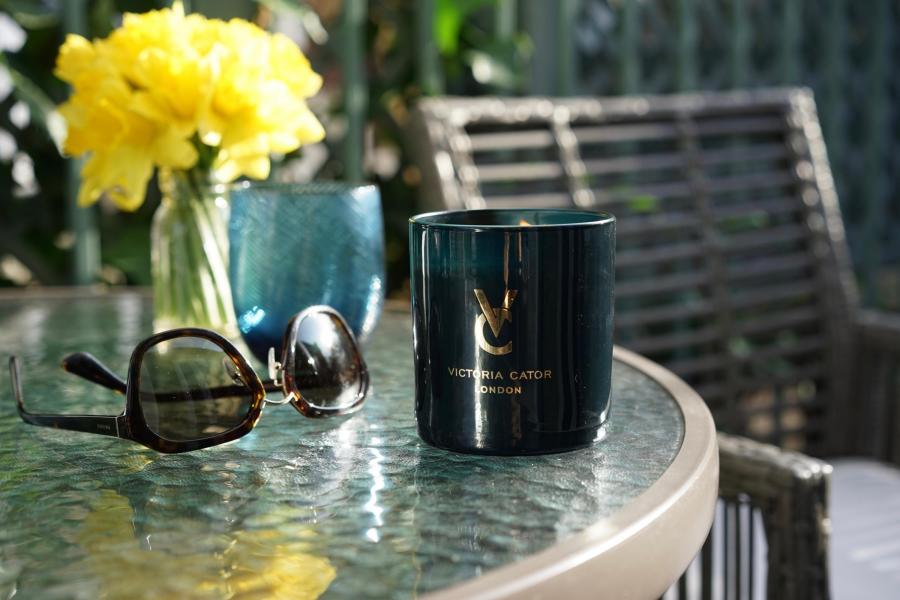 What is your favourite texture?
I just adore the texture of velvet, the richness it evokes and the luxurious way it feels. I have covered my sitting room walls in an emerald green velvet and it really is a fabulous back drop for my paintings. Interestingly the silky pile throws off different light depending on the time of day and time of year so I am really enjoying its seasonal variation!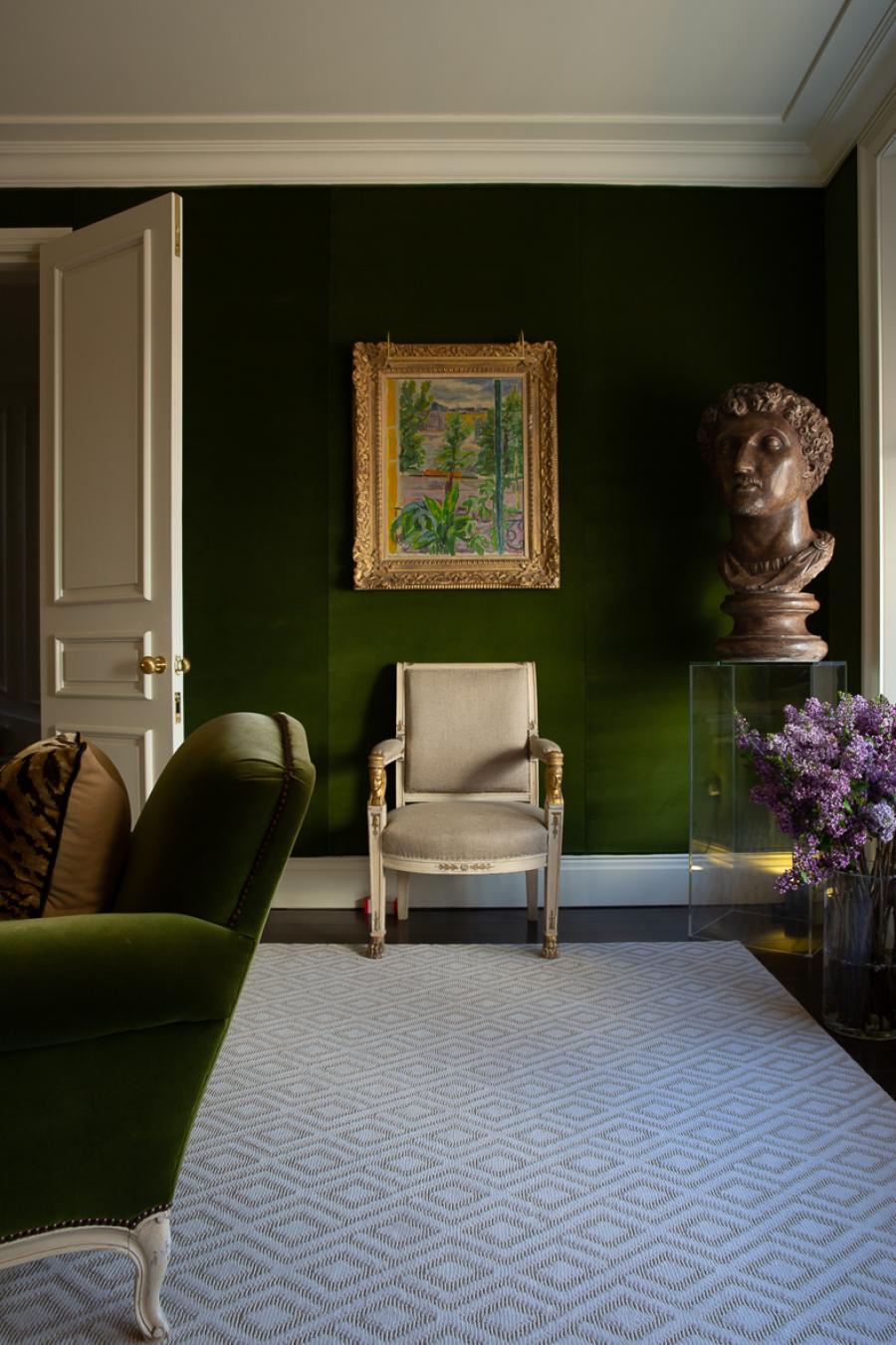 With top notes of Cerat, Neroli and Jasmin, middle notes of Vetiver and Petitgrain and base notes of Clementine Leaf and Lemon Oil, this exciting and glamourous candle will burn for an impressive 60 hours: L'Orangerie Candle by Victoria Cator victoriacator.com £55