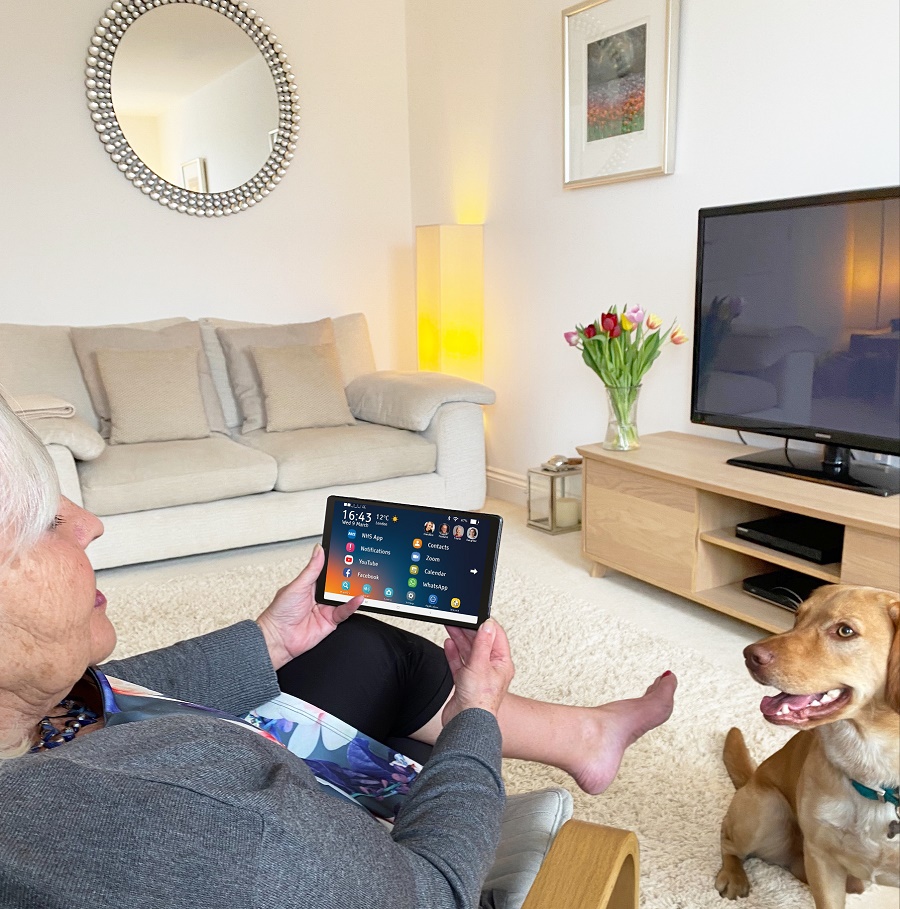 Meet Sandra, a 72yr old Retired NHS worker from Middlesbrough with a zest for life. Sandra has been happily online for over 20 years. Using technology has been central to her work for the NHS, and this carried over to her personal life. From booking holidays and doing her banking or online shopping, to arranging nights out with the girls, Sandra has always embraced the digital life. However, the most important digital activity for Sandra is Zoom calling with her two Grandkids who live in London.
Sandra has been enjoying her well-earned retirement and recently decided to treat herself to a new tablet (her old one was a getting a bit slow). Sandra bought herself the new Samsung Galaxy Tab A7 Lite with Easology. A super-fast tablet with a state-of-the-art screen and all the latest features and apps yet designed with her in mind; with slightly bigger icons, larger text, intuitive layouts, and tons of practical features that make using this tablet a breeze. (It even has a camera with a super magnification option that she can use round the house to read small text, great for reading leaflets and packaging).
"I am super happy with my new tablet, I have the latest technology, but it's easy-to-use. It's so simple for video calling, searching online and reading. It's a better tablet than my son has, but so easy-to-use, it feels like it's been designed for me" – Sandra, Middlesbrough
Samsung and Easology have teamed up to make this ground-breaking easy-to-use tablet. It's available now, online with EE. Visit the Easology website to learn more.
Learn more at www.easology.net/thelady