WHITE CHRISTMAS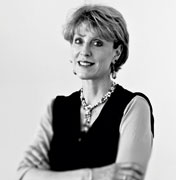 Snowflakes (actually blobs of soapy froth) were fluttering on to the red carpet for the West End premiere of White Christmas, a revival of Walter Bobbie's glistening, superbly well drilled but bland and saccharine theatrical musical retread of the glorious 1954 movie with Bing Crosby and Danny Kaye.
I should perhaps just mention where I'm coming from. I grew up loving Bing, so much so that I named my dog after him. So poor Aled Jones had his work cut out stepping into Bing's part of Bob Wallace, the exserviceman who joins up with fellow battle-scarred veteran Phil Davis (Tom Chambers) to become a top Broadway duo.
The dry, droll, dreamy Bob (I mean Bing, of course) is too busy trying to be Rodgers and Hammerstein to be bothered by women; Phil is an inveterate skirt-chaser and believes if he can find a wife for Bob, he'll get some time off – 'go out and get a massage'.
When the guys get introduced to a sister act, Judy (Louise Bowden) and Betty Haynes (Rachel Stanley), both blessed with period-perfect faces, it's love at first sight all round. Cue: Sisters, a saucy number with the lines 'Lord help the mister who comes between me and my sister. And Lord help the sister who comes between me and my man.'
Jones's wonderfully clear and sweet voice is well suited to this treasure trove of Irving Berlin's best, many of which have an oddly English preoccupation with the weather: Snow, the almost bluesy Blue Skies and I've Got My Love To Keep Me Warm.
A cheesy Chambers, having brushed up recently on Strictly, shows off some very fancy footwork. And here lies the rub. For on the acting and charisma fronts, neither Jones nor Chambers brings much chemistry or electricity to their roles. Indeed, the heat generated between either of the couples couldn't melt a snowflake. Until they start dancing (count Aled out here), when their tremendous tapping creates real sparks.
Corrie's wonderful Wendi Peters brings a belting voice and a feel for comedy elsewhere missing to the part of Martha, the manager at the Vermont inn on the skids for want of snow. And proof that there's snow business like show business comes when the thin-as-ice-on-a-puddle plot gets going with Bob and Phil's idea to put on a show to boost the flagging fortunes and morale of their old general (the lovable Graham Cole). The experience is reminiscent of pulling on that favourite kitsch but cosy snowflake-decorated jumper and getting swaddled in tinsel-trimmed nostalgia.
Only Scrooge could resist.
Until 3 January at the Dominion Theatre, Tottenham Court Road, London W1: 0845-200 7982, www.dominiontheatre.com