An Introduction to one of the UK's leading Pharmaceutical CBD Brands
Cannacares is a trusted provider of superior quality CBD oils and is leading the way in driving community support and engagement by challenging the stereotypes that surround CBD. We provide clear, factual insights about CBD to help educate our community so they may take positive action to improve their health and wellbeing.
For so long, the CBD market has contained a myriad of varying quality CBD products that are typically overpriced. Getting access to quality CBD products at affordable prices is one of the biggest concerns that our community members currently have.
Cannacares was born out of a mission to provide our active community with safe, high-quality CBD products, at prices that won't break the bank, while providing a unique focus on our industry.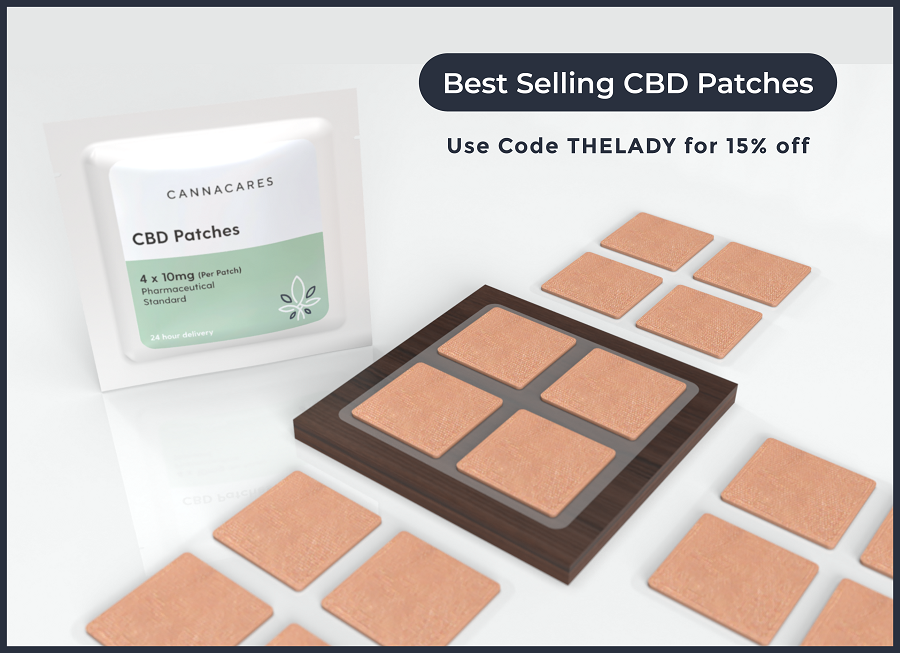 Starting from £9.99 for 4pk of CBD Patches
The Cannacares Best Selling 24 hour Transdermal CBD Patches:
CBD Patches are an innovative and simple way to use CBD. Used by simply placing the CBD patch on the outside of the top of your arm or on the inside of your wrist, using CBD patches to get your daily dose of CBD is a discrete and effective method. CBD patches utilise transdermal delivery, so they do not have to pass through your digestive system. This not only means that CBD is not broken down by the digestive system, but it also doesn't interact with your liver.
CBD patches are simply transdermal patches that contain CBD and sometimes other botanicals. CBD patches are applied to the skin, ideally in a venous part of the body. CBD patches work in a similar manner to nicotine patches and deliver the CBD directly into your bloodstream. This means that the CBD is absorbed more effectively than passing through your digestive system, to provide longer lasting relief.
The method of using a transdermal delivery method means that the CBD is rapidly delivered to the local area surrounding the patch. The CBD then begins to work its way into the bloodstream. Normally when people take CBD orally, using a CBD oil or CBD capsule, the compound must be digested. In this digestive process your body can then use it, break the compound down or even excrete the CBD as waste. This means that when you use CBD orally, much of the CBD can be lost in the digestive process and the amount of CBD you take does not equate to the actual amount of CBD that is active in your body.
However, a CBD patch that is applied to your skin can be absorbed and is allowed to enter the bloodstream directly. Many studies have suggested that the transdermal application enables the CBD to bypass the digestive system. The transdermal application of CBD may also increase the bioavailability of the CBD.
CBD patches can be a more consistent solution opposed to some alternative topical methods of applying CBD. These methods include CBD creams, CBD balms and CBD massage oils. Once the skin absorbs the topical creams, the effect very quickly fades and the CBD cream will have to be reapplied, often multiple times throughout the day.
CBD Patches remain on the skin and deliver the CBD over an extended period of time meaning that there is a steady relief of the symptoms you are suffering from. Pain patches can be a great way to deal with a chronic pain condition as the active component is released over a 24-hour period meaning you only have to apply one pain patch per day to get an entire day of relief.
COMPETITION TIME!
For a limited time, The Lady are partnering with Cannacares to offer its readers the opportunity to win A 2 MONTHS SUPPLY OF CBD WORTH OVER £300.
To Apply Register Here: https://www.cannacares.co.uk/pages/february-competition