Win: cinema tickets to The Taming of the Shrew from RSC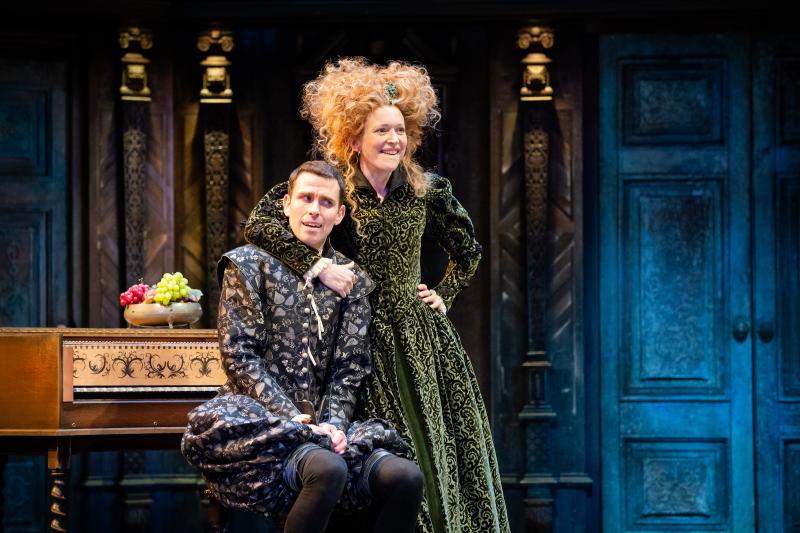 In collaboration with Trafalgar Releasing, two readers can win a pair of tickets each to see the captivating production of The Taming of the Shrew from the Royal Shakespeare Company, broadcast live to cinemas on 5th June 2019.
In a reimagined 1590, England is a matriarchy. Baptista Minola is seeking to sell off her son Katherine to the highest bidder. Cue an explosive battle of the sexes in this electrically charged love story. Justin Audibert turns Shakespeare's fierce, energetic comedy of gender and materialism on its head to offer a fresh perspective on its portrayal of hierarchy and power.
Justin's last RSC show was the new adaptation of the Chinese classic Snow in Midsummer. He most recently directed The Box of Delightsat Wilton's Music Hall and is Artistic Director of the Unicorn Theatre.
To find out more about the production and to book your tickets, click here.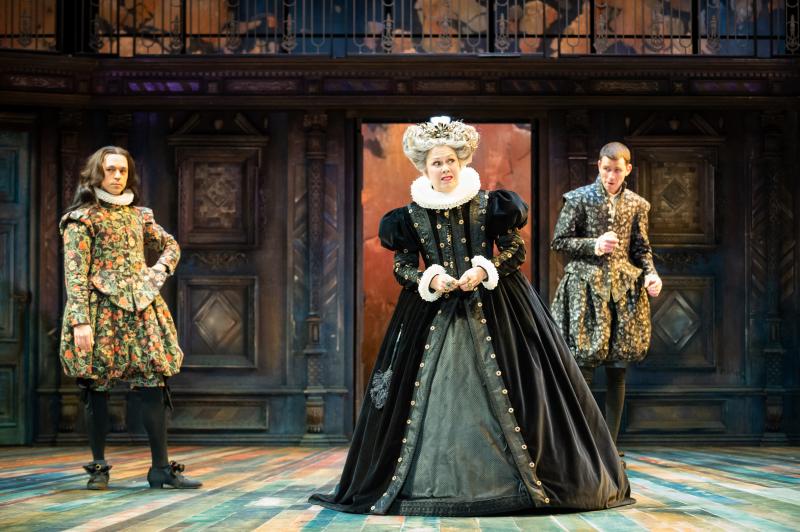 1. These terms and conditions apply to the draw for tickets to RSC: The Taming of the Shrew in cinemas on 5thJune 2019. No purchase is necessary.
2. Entrants must be aged 18 or over and be residents of the UK & Ireland. This prize draw is not open to employees or contractors of the Promoter or their immediate families, nor to any other person connected with the prize draw.
3. There will be 2 prize winners, who will a pair of tickets to RSC: The Taming of the Shrew at their local participating cinema on 5thJune. ("Prize")
4. The Prize is subject to availability. The Promoter reserves the right to amend the specification of the Prize or offer an alternative Prize of equal or greater value. No cash alternative will be offered. The Prize is non-transferable.
5. The decision of the Promoter is final.
6. By entering the prize draw, entrants consent to the use of their names, city of residence, photograph and/or image for publicity purposes in all media carried out by the Promoter (and in the case of there being more than one, each of them) without payment or compensation.
7. The Promoter may terminate, amend or withdraw this prize draw and/or these terms and conditions at any time.
8. Entries must be submitted by the named entrant and will be invalid if found to come from a third party. Multiple entries from a single source will be disqualified.
9. Entry to the prize draw is conditional on acceptance of these terms and conditions, which are governed by English Law. By clicking on the Submit button above you are deemed to have read and accepted these terms.
10. The contact details you provide to enter the prize draw will be used by the Promoter to contact entrants if necessary, and will not be shared with other companies unless you have opted to do so.
Promoter: Trafalgar Releasing Ltd
Start date:
Monday, 6 May, 2019 - 09:00

to

Monday, 27 May, 2019 - 11:59
Deadline:
For your chance to win simply enter your details below before 11:59pm on Monday 27th May 2019
Log In