Win Endeavour Series 7 on DVD
Win Endeavour Series 7 on DVD
New Year's Day and 1970 begins with a body on an Oxford canal towpath. The start of the new decade sees new relationships blossom and old friendships challenged as fatality strikes a ground-breaking college project, a family Indian restaurant is devastated by murder, and an all-women Oxford college is struck by tragedy. From the waterways of Venice to the streets of Oxford, 1970 brings a new evil and the ultimate test to our Castle Gate CID gang from which they may never survive. As Oxford's Finest unravel a collection of unique and thrilling cases, writer Russell Lewis continues to reveal the hidden and secret history of Endeavour Morse.
This top-rating drama series and characters is created by acclaimed writer Colin Dexter.
Here's your chance to win the highly acclaimed series.
Prizes courtesy of ITV Studios
Endeavour Series 7 is now available from Amazon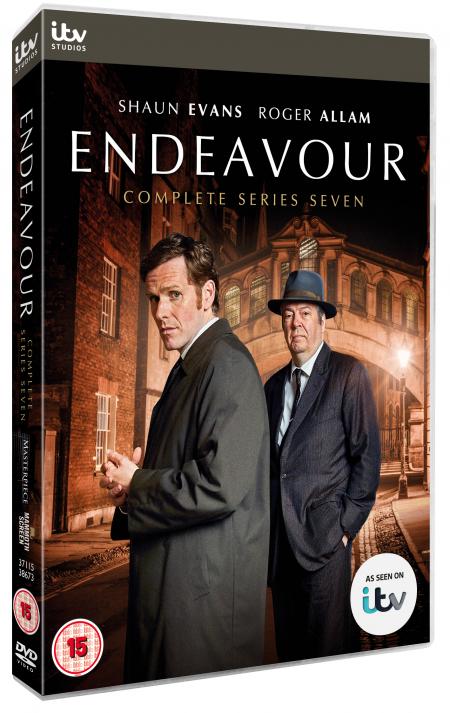 Start date:
Friday, 20 March, 2020 - 12:00

to

Friday, 10 April, 2020 - 11:59
Deadline:
For your chance to win simply enter your details below before 11:59am on Friday 10.04.2020
Log In