WIN a Luxury Hamper and Limited Edition NHS Coin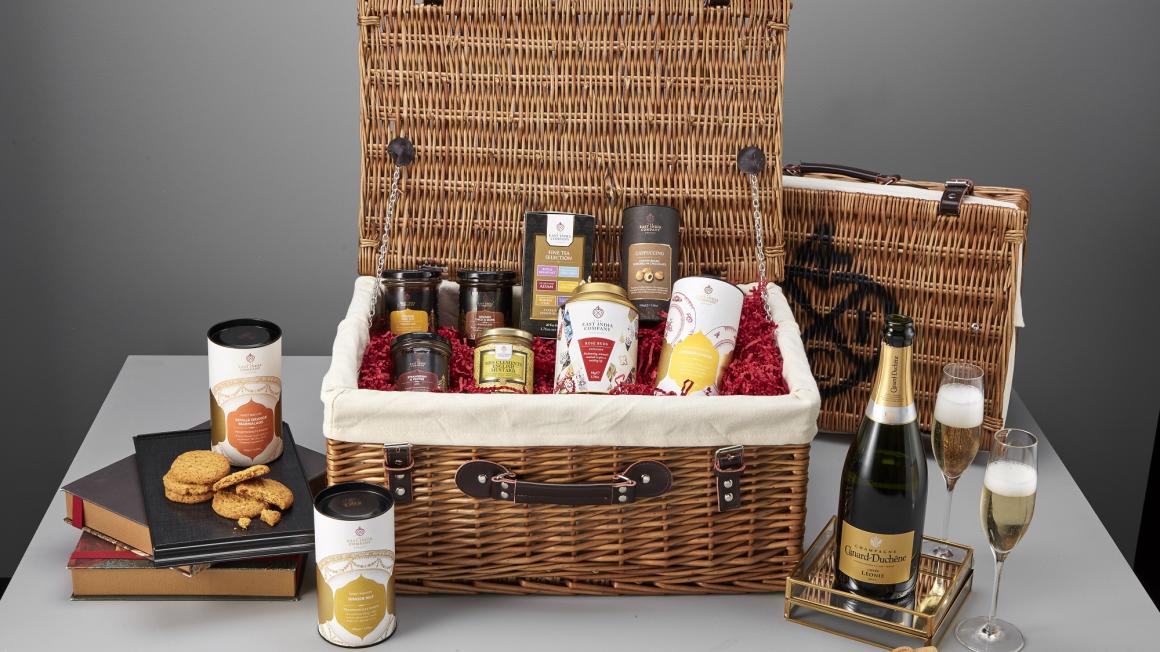 Four hundred years ago, The East India Company was established by pioneering English merchant adventurers under a Royal Charter issued by Queen Elizabeth I. They raced the waves in their great ships to bring unimaginable riches and mouth-watering treasures back home from distant lands. Spices and sugar, teas and coffee, sensational tastes and indulgent pleasures that captivated Kings and fashionable societies alike.
Today they continue to develop and market unique and innovative products that breathe life into the history of The Company. Trading foods crafted by artisans and specialists from around the world, with carefully sourced ingredients, unique recipes, and distinguished provenances. East India Company hampers are a distinguishing feature of the brand.
Packed in cotton lined wicker baskets, they hold flavoursome treats inspired by the world of today. Take your pick from the Fine Black Tea selection and pair it with any of three bestselling biscuits: choose between classic Butter Shortbread & Clotted Cream biscuits, fragrant Seville Orange Marmalade biscuits or go savoury with Cheddar Cheese filled biscuits. Indulge in an after dinner treat with enrobed chocolates; pick Dark Chocolate Enrobed Orange Peel or our White Chocolate Enrobed Cappuccino Coffee Beans perfect with the unique Directors coffee blend.
The East India Company Bullion Ltd in partnership with the Treasury of the Government of St Helena have released an official #nhsheroes 1oz Fine Silver £5 coin is dedicated to the NHS staff and volunteers at the front line of the UK's fight against COVID-19. Fully approved by Her Majesty Queen Elizabeth II, 100% of all profit from the sale of this coin will be donated to NHS Charities Together COVID-19 Urgent Appeal to support and thank the incredible NHS staff and volunteers working tirelessly to combat the very real threat our country faces.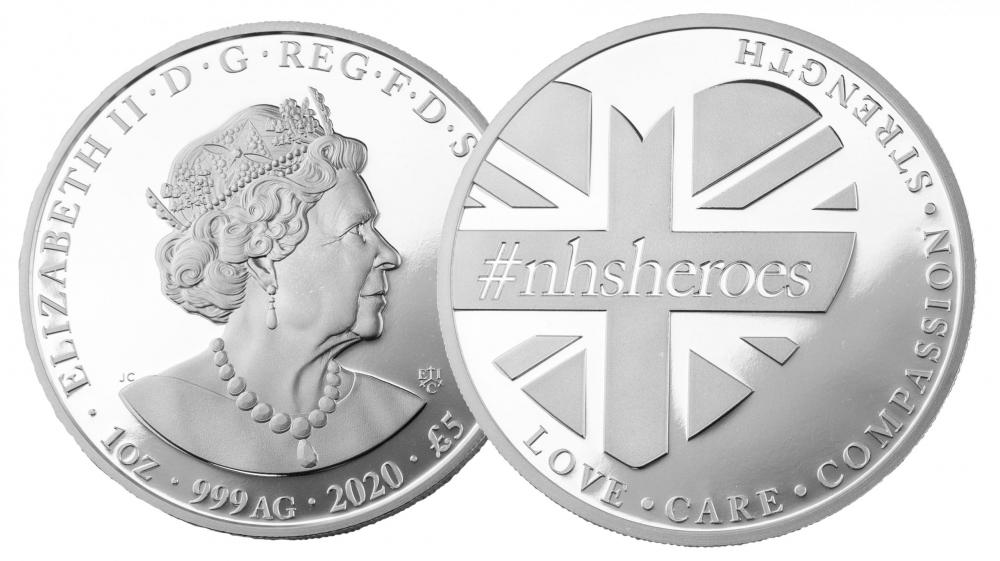 The #nhsheroes silver coin features a heart filled with the Union Jack and the word #nhsheroes – the first time a hashtag has appeared on a coin! Surrounding the edge of the coin are the words Love, Care, Compassion, Strength – qualities that symbolise and capture the character of our NHS Heroes.
https://nhsheroescoin.theeastindiacompany.com/
YOU COULD WIN a limited edition #NHSHeroes £5 coin (worth £24.95) and hamper (worth £250) which contains:
Champagne Canard-Duchene 'Leonie' NV
Rose Buds 50g Caddie
Large wicker basket
White Chocolate Enrobed Cappuccino coffee beans 200g
Fine cut Seville Orange Marmalade
Dark think cut Seville orange Marmalade
Fine Black Tea Selection sachets x20
Dark Chocolate Enrobed Orange Peel 150g
Butter Shortbread and Clotted cream biscuits
Seville Orange Marmalade Biscuits
Cheddar cheese filled biscuits
Director's blend coffee beans 250g
Strawberry & pepper jam
Start date:
Wednesday, 29 July, 2020 - 12:00

to

Wednesday, 19 August, 2020 - 11:59
Deadline:
For your chance to win simply enter your details below before 11:59am on Wednesday 19th August
Log In