ACILIS by SPRITZER® is a newly introduced global award-winning artesian water – with rare functional properties that help you: DETOX with ENERGISING & ANTI-AGEING qualities.
A 10% discount is on offer to readers of The Lady when you order from Silicawaters.com and enter the voucher code DiscountTEN.
Sourced from a tropical haven listed as among the top eco-sustainable areas on earth, ACILIS by SPRITZER® is scientifically proven with the power to help remove potentially toxic aluminium from humans.
It is gifted by nature as an enabler of natural life energy that sets ACILIS by SPRITZER® apart - by infusing your body with natural vitality.
A rarity found only in silicawater rich in soluble silicic acid, it is unique in being naturally bio-absorbable by the body. And has been proven by scientists at Keele University in the UK to help remove aluminium – a known neurotoxin – from the human body and brain.
Contamination by this metal and alum salts has been associated by hypothesis and on-going scientific research with neurological disorders such as Alzheimer's, Parkinson's, Multiple Sclerosis, autism and ADHD.
It's silica-rich content is also recognised for its power to boost body collagen for softer youthful skin, supple joints, harder nails, and deterring hair loss.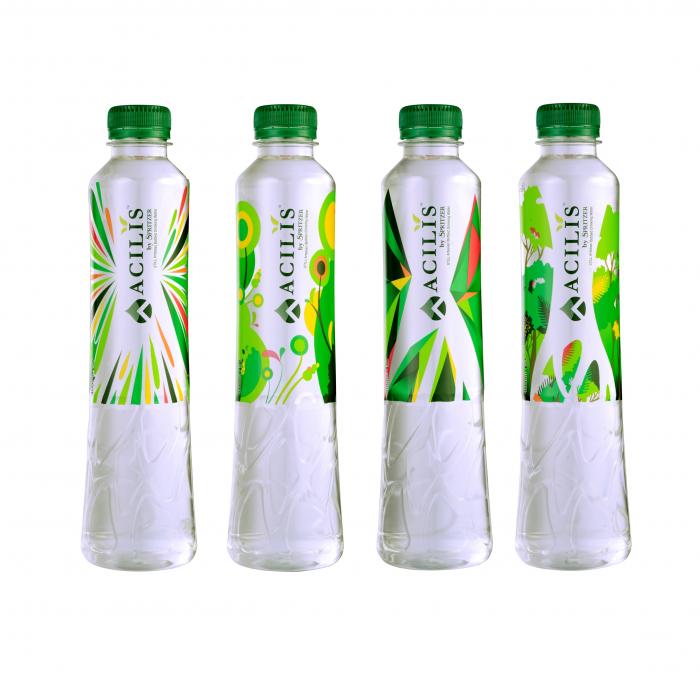 The absolute purity of ACILIS by SPRITZER® is shown with a neutral pH level of 7.1 , and negligible sodium or fluoride content, making it refreshingly drinkable as a soft and mellow water naturally richly infused with silica from an aquifer 400ft beneath protected Malaysian rainforest.
Not only has this bottled water won the London based Global Brand Awards four years running, it is sourced in the Maxwell Hills of Taiping - listed this year as among the top three eco-sustainable places on Earth.
ACILIS by Spritzer distributed for home delivery online by Silicawaters.com priced at 55p per 400ml bottle and £1.32 per 1.5L bottle.
Win a month's supply of ACILIS by SPRITZER® silicawater by entering our free-to-enter competition exclusive for readers of The Lady.
To enter, simply enter 'Lady Acilis' with your contact details when you visit: www.Silicawaters.com/Lady
Text 'Lady ACILIS' with your contact phone number to Silicawaters at 07976 266468
Or leave the voice message 'Lady Acilis' with your contact details if you call Silicawaters.com freephone 0800 043 1707
Further information www.silicawaters.com