WIN a Month's Supply of Lizi's Super Muesli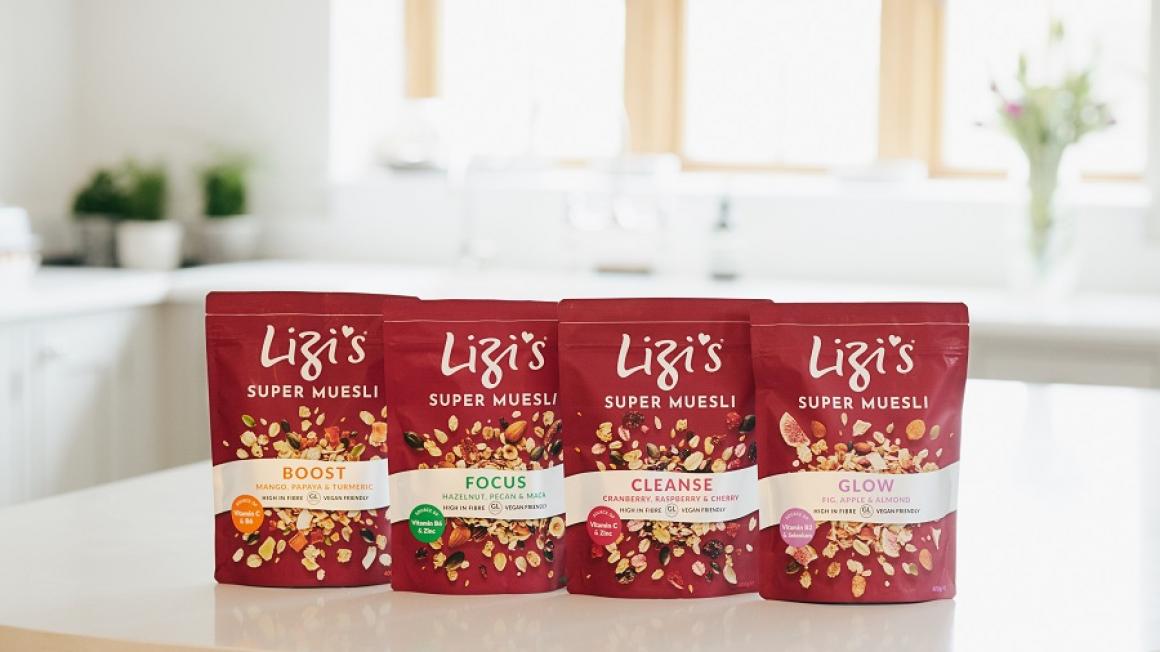 Lizi's NEW Super Muesli comes in four variants packed full of added vitamins and minerals, such as Vitamin C, B6, B2 and Zinc, as well as good-for-you natural ingredients such as turmeric, barley, hemp, maca powder and quinoa to deliver specific health benefits. The CLEANSE blend helps to neutralise excess free radicals and protect cells, BOOST fights fatigue and boosts the immune system, GLOW helps fight signs of tiredness and keeps hair and nails healthy and FOCUS enhances concentration.
Better yet, Lizi's Super Muesli delivers the satisfying taste and crunch of the much-loved existing Lizi's products by using both toasted and untoasted oats. Like Lizi's famous granola, it is vegan, thanks to the treacle used to add flavour instead of honey. It's also GL tested, meaning you will feel fuller for longer.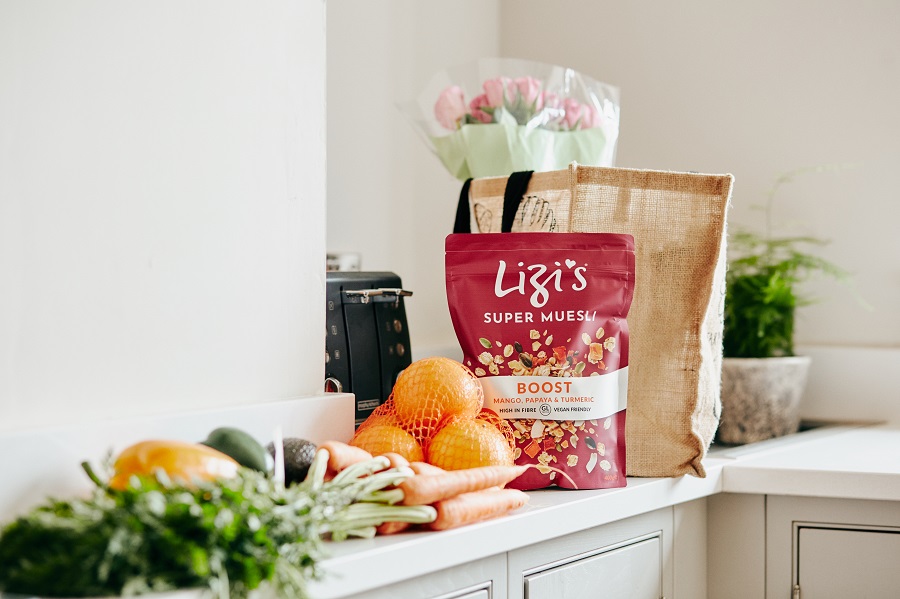 We are giving the chance for 5 lucky winners to win a MONTH'S SUPPLY of 4 brand new delicious varieties:
BOOST – Mango, Papaya & Turmeric: Improving the body's defenses and boosting the immune system is the inspiration behind this creation. A tropical taste of mango, papaya, carrot and coconut. Toasted oats are combined with turmeric for its anti-inflammatory properties. Vitamin C and Vitamin B6 help boost the immune system and fight fatigue.
CLEANSE – Cranberry, Raspberry & Cherry: A unique mix of fruity berries used for their antioxidant qualities, seeds, toasted oats and barley flakes. Vitamin C and zinc gives this Muesli super status, helping to neutralise excess free radicals and protect cells.
FOCUS – Hazelnut, Pecan & Maca: Nuts are the superstars behind this Muesli. A trio of hazelnuts, almonds, and pecans, combined with toasted oats, hemp, maca powder and pomegranate seeds. Includes Vitamin B6 and zinc to enhance focus.
GLOW – Fig, Apple & Almond: Imagine muesli super enough to help fight tiredness and keep hair and nails healthy? Glow has Vitamin B2 and selenium, which does exactly that! Red apple, figs and golden raisins serve up a delicious flavour. Almonds, linseeds, toasted oats and quinoa provide the crunch.
Lizi's Boost, Focus and Glow Super Muesli is available in Waitrose, RRP £4.00 for 400g pack.
Discover more: https://www.lizis.co.uk/
Deadline:
For your chance to win simply enter your details below before 11:59am on Monday 22nd June
Log In