Win: a range of pet accessories for your dog worth up to £125
Leading Yorkshire-based pet accessory company, Collared Creatures is giving two lucky winners the chance to win a range of luxury pet accessories for their dog, worth £125 each.
Collared Creatures is a family run business and was born out of a passion of all things dog. We started out as simple pet owners and wanted to create a line of perfect products for our furry companions. One passion led to another and we began to make collars and accessories for our dogs and friends, so they could look and feel great. Since then, we have spent every day combining our passion for dogs with creating products to the highest standard using the best quality fabrics all made here in the UK.
Your prize will consist of :
Harris Tweed Collar
At Collared Creatures we have been creating exquisitely designed handmade dog collars for over 6 years. We have spent many years sourcing the finest fabrics and fastenings to ensure that all their handmade dog collars are comfortable, durable and pleasing on the eye.
All of the handmade dog collars use 100% wool fabric that is hand-woven on the Isle of Harris in the outer Hebrides. The dog collars are available with an alumax clip, buckle or martingale style. All collars are lined inside with Kona Cotton fabric and have a strong webbing core inner for strength and durability and are fitted with a welded stainless steel D ring.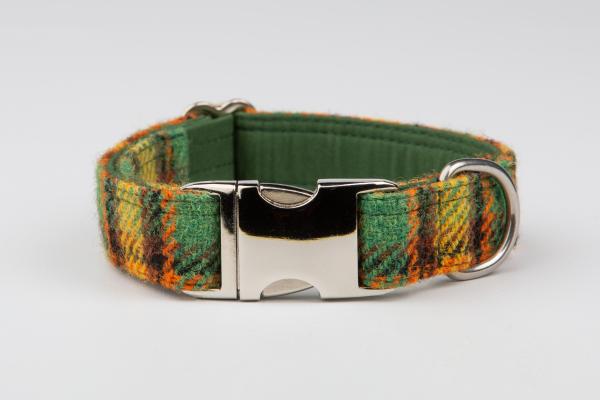 The last three years have seen Harris Tweed remain "on-trend" and a regular feature in both High Street stores and on catwalks in couture collections and the increase in popularity has led to the training of a new generation of weavers to meet production demands. Harris Tweed is used by many well-known clothing and footwear brands and is used to make hand bags, purses and other fashion items. The Collared Creatures Harris Tweed dog collars are therefore the perfect pet accessory to complement the currents trends in fashion. They are available in an attractive range of colours and designs to fit any size of dog. Collars can be gently machine washed.
Prices from £20
Harris Tweed leads
Our leads are made from genuine Harris Tweed with a webbing core for durability and strength. They are 25mm or 20mm wide and 110cm long. Each lead also carries the famous 'Orb' label sewn into the seam to guarantee trademark of authenticity. Also attached to the handle is a handy O ring. A variety of colours are available to match our collars.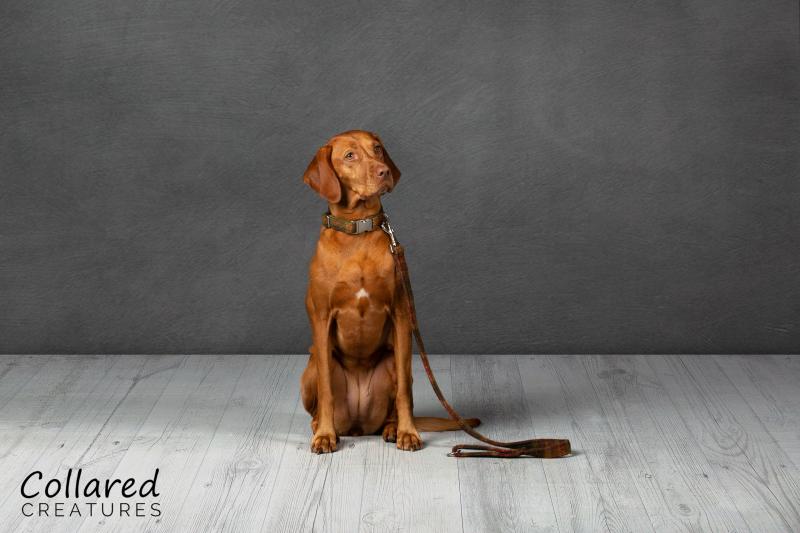 As all items are handmade to order.
Prices from £30
The Deluxe Cocoon Dog Bed
The deluxe cocoon dog bed is a Collared Creatures exclusive design that you won't find anywhere else.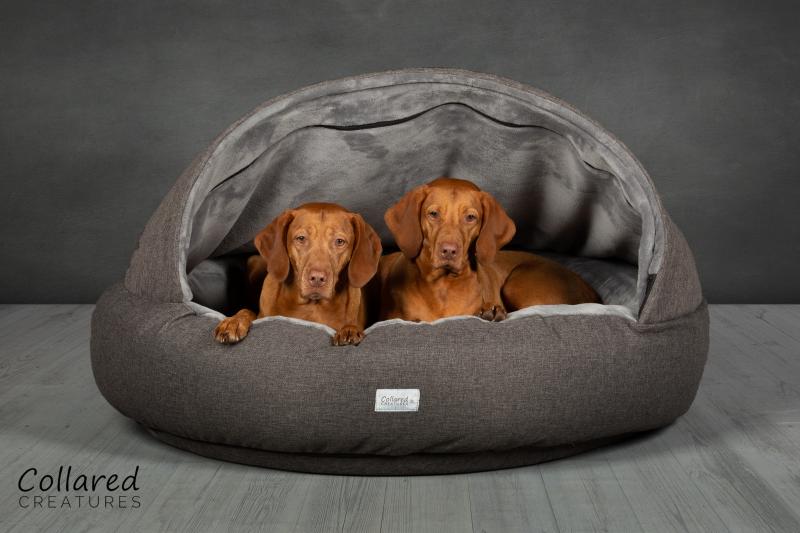 Known for its thick tubular bolster pillow that creates a ring of supported comfort, the dog bed is also made from the highest quality handpicked fabrics. The outer shell made up of luxury oxford fabric that creates a soft and practical hood. Oxford fabric is a very closely-knit fibre which creates a hair repellent like surface, making it suitable for wiping with a damp cloth The internal of the cocoon dog bed is lined with a luxury faux fur fabric, that is soft to touch, but made to last.
Another addition to the deluxe cocoon dog bed is its removable 10 cm solid foam pillow, which essentially can act as a separate bed and can be easily removed. The deluxe cocoon comes with a removable tube, which is intended to be used as an aid for familiarising your dog with entering.
From £75
For further information about Collared Creatures please visit: www.collaredcreatures.com
Start date:
Friday, 18 October, 2019 - 09:00

to

Friday, 8 November, 2019 - 11:59
Deadline:
For your chance to win simply enter your details below before 11:59pm on Friday 8th November 2019
Log In