Win a set of Emma Bridgewater egg cups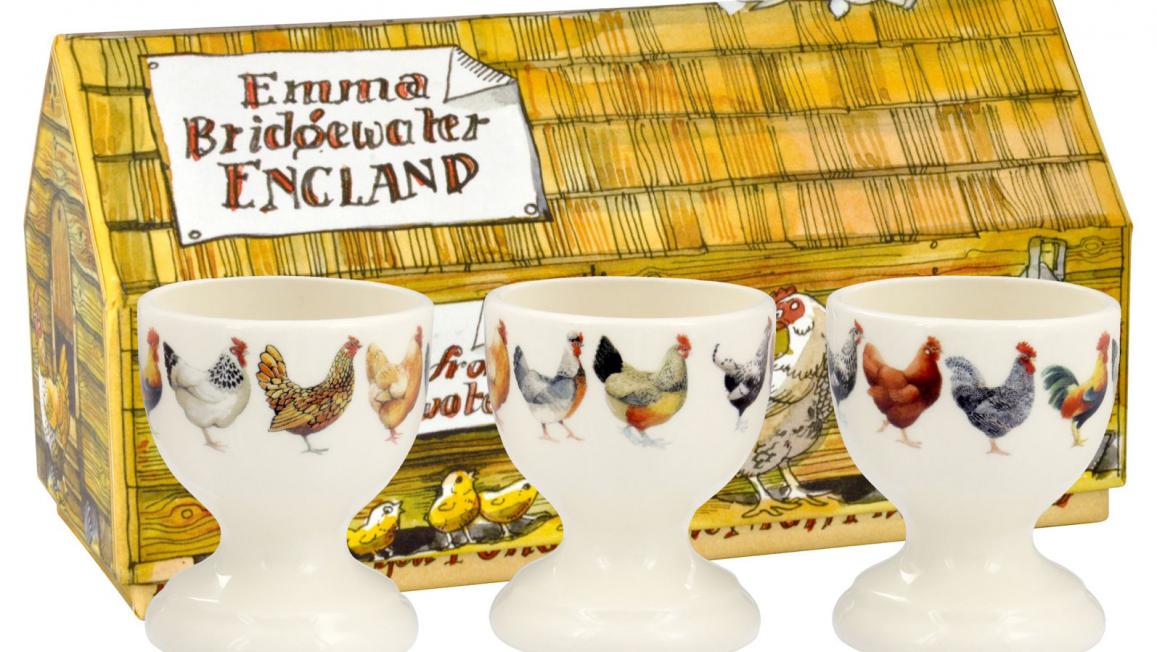 Win a set of these delightful Emma Bridgwater egg cups in time for Easter!
Emma Bridgewater is an English design company that believes everyday kitchen china sits right at the heart of our lives. All of the brand's pottery is made from cream-coloured earthenware- a traditional Staffordshire product which is made in the Emma Bridgewater factory in Stoke-on-Trent. Every mug, bowl, plate and jug has its own, very English, personality – full of charm and cheerfulness. https://www.emmabridgewater.co.uk/
'Which came first, our striking Hen and Toast design or the egg cups? Don't get in a flap about it! Simply dip in and enjoy.'
Five lucky readers will get their hands on a set of these three cute egg cups boxed in the classic Emma Bridgewater style hen house, worth £29.95 eaah.
Start date:
Wednesday, 3 April, 2019 - 15:30

to

Wednesday, 17 April, 2019 - 11:59
Deadline:
For your chance to win simply enter your details below before 11:59pm on Wednesday 17th April 2019
Log In