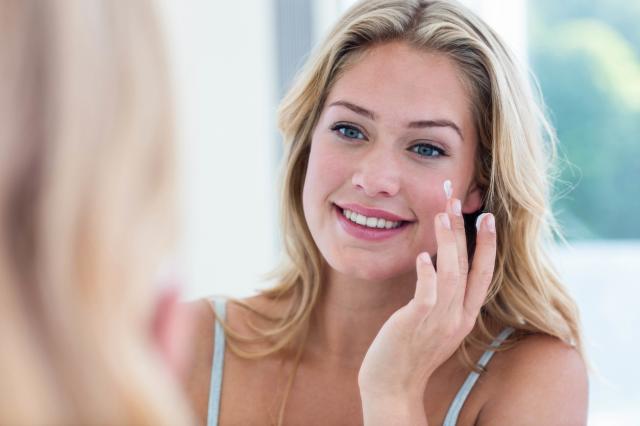 If you're feeling as confused as us about the weather right now then imagine the toll it's taking on our skin! It's quite typical in the UK to experience sun, sleet and snow all in one day. On these dark winter mornings all we want is to wrap up warm and get to where we need to be, but we need to be mindful of the weather and our own habitual impact on our precious epidermis. Thankfully there are some genius tips out there to remind us where we're going wrong when it comes to winter skincare.
Charlotte Vøhtz, founder of Green people and pioneer of organic beauty gives her top tips for winter skincare:
Don't use a heavy moisturiser at night; it could prevent your skin from ridding itself of waste. If your skin feels tight or dry, use a facial oil based on jojoba and/or rosehip followed by a light serum, or try a night time treat containing natural fruit acids.

Never share lip gloss or lipstick with a friend - especially if either of you have cold sores.

Avoid harsh exfoliators, strong detergents and very hot water.

A soft facial cloth made from ultra-fine micro-fibres is better for the skin than a rough-textured washcloth, which can cause irritation to dry skin.

Limit alcohol and caffeine, which have a diuretic effect and can aggravate dry skin.

Keep rooms moist, especially in winter by placing bowls of water by the radiators, or use a humidifier.

Always apply moisturiser to your face and neck with light, tapping upward motions, whilst the skin is still slightly damp. This helps lock in moisture and stimulates blood circulation.
Green People products are available from Waitrose, Ocado, Whole Foods, Planet Organic, Revital and independent natural health retailers nationwide, as well as online at www.greenpeople.co.uk.