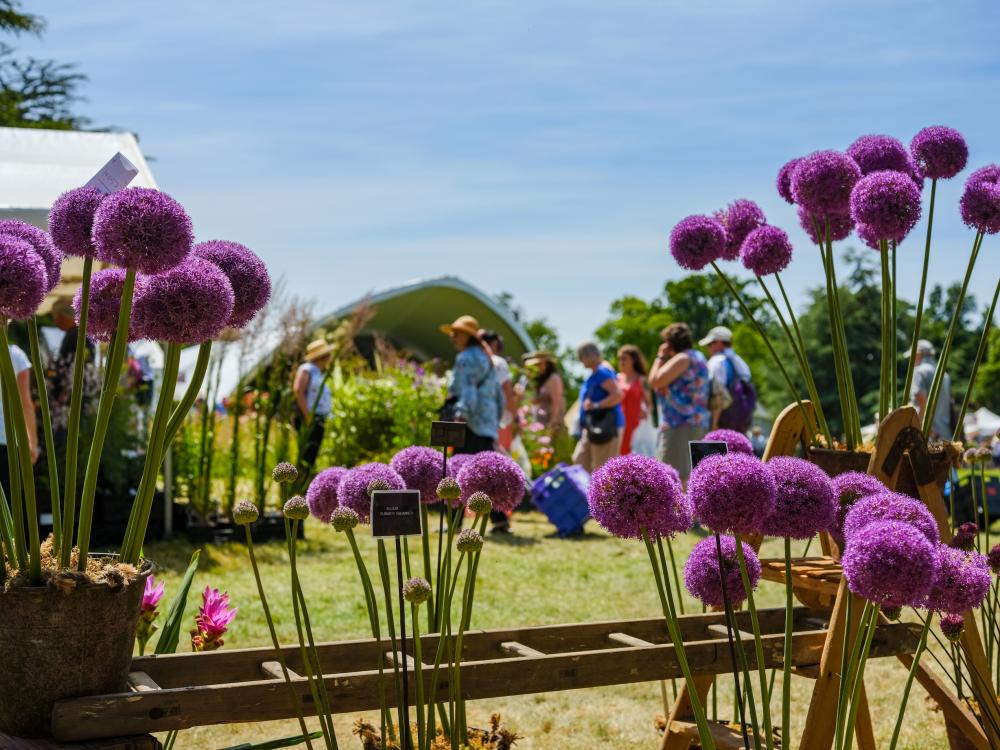 This year's Woburn Abbey Garden Show will be a very special occasion, as 2019 marks its 10th Anniversary. This quintessentially English Garden Show has become a must-attend for gardeners across the UK and is a widely anticipated highlight of the UK's horticultural calendar.
Visitors will enjoy a wonderful day out with rare access to the Private Gardens of the Duke and Duchess of Bedford (not normally open to the public).
Woburn's iconic Demonstration and Talks Theatre sees a return of the ever popular Adam Frost and Pippa Greenwood, who will be joined by Woburn's Estates Gardens Manager Martin Towsey. There will also be an Artisan Food Hall and Luxury Hortus Gift Emporium. The show will provide unparalleled access to award-winning nurseries and exhibitors that have been handpicked by Woburn.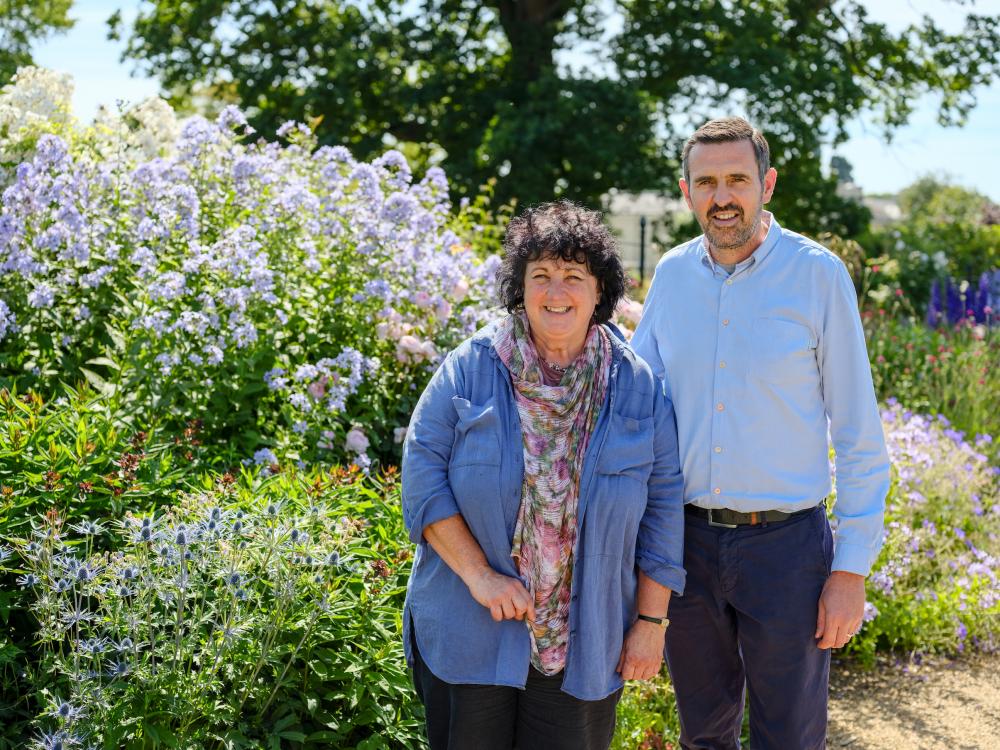 *NEW FOR 2019* 'The Good Life Connection' area
A brand new theme this year is ways to make life richer, healthier, more mindful, more meaningful and more sustainable. By adopting 'The Good Life' approach and the Show's mantra that everything comes back to the plant, visitors and exhibitors will be brought together through sharing, learning and building confidences to become successful, independent and happy growers. The vision for the show is for visitors to buy as little as one plant, talk to the nursery owners about ideal growing conditions and care information and return home and watch it grow successfully.
A key element of the Good Life Connection area will be the exclusive Field Kitchen, where celebrity chef, cookery author and vegetable expert Rachel Green will be taking homegrown produce and transforming it into delicious dishes. Also on hand to give tips and share their experiences of home growing and self sufficient living will be renowned vloggers 'Agents of Field' Sophie and Ade, who are themselves living 'The Good Life'. For Rachel's mouthwatering recipes on how to use up those excess but delicious courgettes - follow this link to our food pages!
Adam Frost commented: "I'm looking forward to being back at Woburn Abbey Garden Show again this year. The new focus on 'The Good Life Connection' is something really close to my heart, as I've experienced first-hand how important gardening is for health and happiness.
"I'll be sharing my tips on how to get more from your beds and borders throughout the whole year, plus I'll also be choosing my show favourite plants from all the fantastic nurseries at the show. It's set to be another show for all garden-lovers!"
The nurseries displays are exquisite and offer great planning combinations for visitor's own gardens. Both these and the trade stands will be assessed by an esteemed panel of judges. Outstanding exhibitors will receive a prestigious Woburn Abbey Garden Show Award in recognition of their hard work, creativity and skills.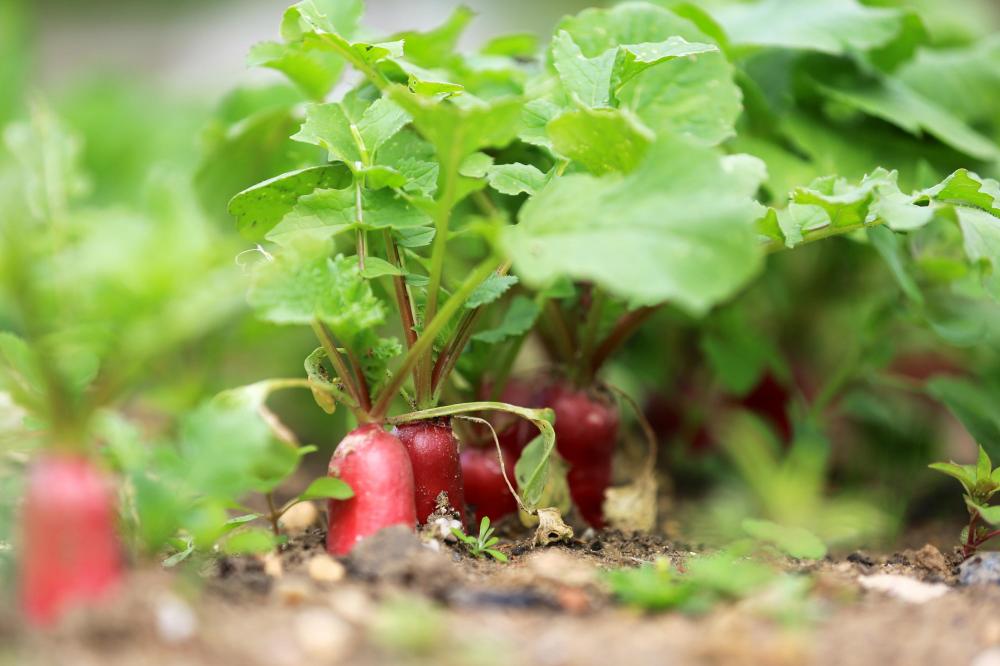 The impressive line-up of judges includes:
James Alexander-Sinclair, MSDG: designer, writer and member of the RHS Council
Adam Frost, garden designer, author and TV presenter
Pippa Greenwood, radio and TV presenter, author and panellist on Radio 4's Gardeners' Question Time
The Duchess of Bedford, herself a keen gardener
Sarah Cosgrove, Assistant Editor of the well-respected Horticulture Week magazine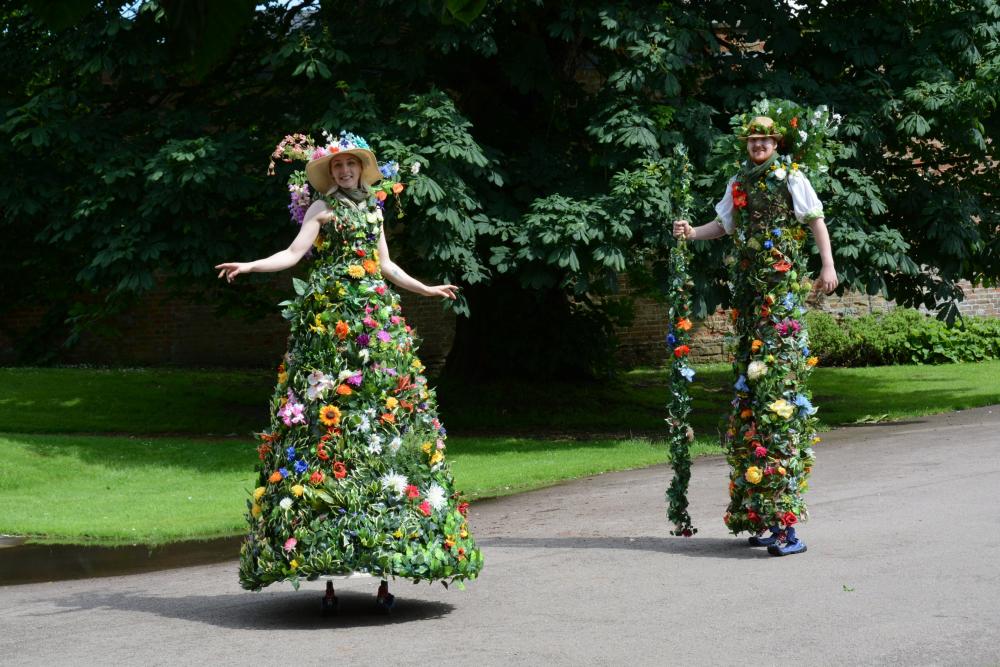 Other Show Highlights include:
'Garden Shed Talks and Demos' provides guests with a vibrant timetable of sessions that includes everything from GYO to gardening for health
Following the uncertainty around Brexit and the expected rise in food prices, expert allotmenteers and Pippa Greenwood will offer advice and tips on getting more from your plot
A Gardeners' panel featuring Adam, Pippa and Martin, where visitors can ask questions about their own garden and receive expert advice.
Beekeeping demonstrations, virtual hive and plants for pollinators
Edible flower demos – preserving flowers for cake decoration – pop-up have a go​
GYO: Become an allotmenteer/Get more from your plot/Tried hydroponics?/New varieties to try
Gardening for mental and physical health
Wildlife in the garden, The Chicken Coop and the return of Petpiggies
Free garden tours with RHS qualified gardeners
Pippa Greenwood comments; "The Woburn Abbey Garden Show is quite simply two days of horticultural bliss. This fantastic gardening event gets better and better each year with a wide-ranging selection of hand-picked superb quality nurseries offering a phenomenal choice of wonderful plants, plus tours of The Abbey Gardens and pretty well non-stop gardening talks, demonstrations and more! It is no surprise that my favourite garden show, set within the gorgeous grounds of Woburn Abbey Gardens, is rapidly becoming everyone else's favourite too!"
Dates: Saturday 22nd June 2019 10am to 6pm, last entry 5pm; Sunday 23rd June 2019 10am to 5pm (plant sell off at 3pm), last entry 4pm.
Ticket prices: £16.25 for adults, £15.25 for seniors and free of charge for children under 15 years of age.
To find out more, visit: www.woburnabbey.co.uk/gardenshow