Working
Based on Studs Terkel's best- selling book of interviews with a 1970s American workforce, Stephen Schwartz – composer and lyricist on Godspell and Wicked – put together what might be called a documentary musical with Working, first seen 40 years ago in Chicago.
It has now fetched up at the always innovative Southwark Playhouse for its European premiere and it is undeniably an original piece of work.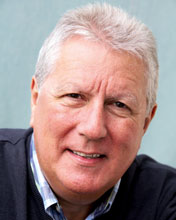 Through a story told from the perspective of those the world so often overlooks, the audience is treated to a daisy chain of vignettes from the likes of a teacher, a fireman, a waitress and stonemason and so on.
There are six seasoned actors and six young performers, all fresh out of drama school and making their theatrical debuts. The company coalesces well, the graduates quite at home among their professional peers.
But it is to these 'elders' that the burden falls, the senior sextet each taking it in turn to sing a succession of songs, some by Schwartz himself, others by everyone from James Taylor to Lin-Manuel Miranda (due to take the West end by storm in November with his trailblazing hip hop musical, Hamilton).
Gillian Bevan, that most reliable of musical actresses, scores twice via teacher Rose Hoffman's ballad nobody tells me how and in the uproarious it's an art, in which her character, Delores Dante, extols the virtues of being a waitress.
She is matched by Peter Polycarpou, another stalwart of the production, who opens the show as odd-job man Mike Dillard with all the livelong day and all but completes the evening with Joe Zutty's poignant lament, half-spoken, half-sung, Fathers & Sons.
Then there's Siubhan Harrison (last seen as Sarah in Guys and Dolls) as an air stewardess and a production line worker; Dean Chisnall, whose easy, unforced tenor voice is heard to great advantage on James Taylor's Brother Trucker; Krysten Cummings with a bittersweet cri de coeur, Just a Housewife; and Liam Tamne, who finds the humour everywhere – and nowhere more so than as a pizza delivery man.
But despite the commitment and talent, the piece is ultimately unsatisfying – less than the sum of its parts – because we're offered no emotional investment in any of the characters, each given little more than four minutes to shine.
Then there's the final song, Something to Point to, which observes that people want to have pride in their work. But I think we already knew that.
Working runs at Southwark Playhouse, London SE1 until 8 July: 020-7407 0234, www.southwarkplayhouse.co.uk