Wounded: The Legacy Of War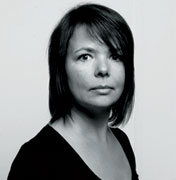 I flinch as I walk through the door of the Terrace Rooms at Somerset House. For there before me is Wounded, Bryan Adams's astonishing series of portraits of servicemen and women who have lost limbs, eyes, digits, skin, hair, ears – all in the service of their country in conflicts in Iraq and Afghanistan. Some are seminaked, some in full dress uniform, a study in survival, persuaded to come before the lens of a man they once knew more famously for (Everything I Do) I Do It For You and Summer Of '69.
Here are skin grafts, prosthetic limbs, flesh flayed and sewn together again. But here is also defiance, humour, determination. The human spirit alive in bodies shredded and rebuilt.
Private Alex Stringer is laughing, smoking, his Lambert & Butler packet and his iPhone on the seat of his wheelchair, his colostomy bag on show, still proudly wearing dog tags and a combat jacket that hangs loosely over his shoulders. The words 'death proof' are tattooed on his chest. He has one limb. Private Jamie Hull looks at the camera with a challenge, his eyes telling a story of resolve, his naked body a patchwork map of the grafting aftermath of burning. But look further into those irises, those pupils, and you see the shadow of Adams, who must have worked tirelessly to gain these people's trust, to be able to capture something so raw and visceral and utterly breathtaking.
There's Private Jaco Van Gass, exposed under his salopettes and ski boots, the muscles of his legs taut, laid bare in the places where their outer layer of protecting skin and tissue is missing. And Corporal Rory Mackenzie, trousers round his ankles, his prosthetic limb on show, his face cracking up with laughter.
There's Corporal Hannah Campbell, the only woman to participate in Adams's project, an amputee who – the show's leaflet tells us – became a mother again earlier this year.
And perhaps most shocking is the image of Rifleman Craig Wood, part of his mouth and nose missing, the centre of a face that looks barely out of childhood, saluting, the remnants of a tattooed sentence 'ever and a day' on his hand. The woman next to me gasps: 'He looks like a little boy. He looks about 10.' She's not wrong.
It is a shame that there is no accompanying narrative on the walls. I want to know more of these stories of recovery, of their battle away from the front line, of the mental scars and of the family relations of those before the lens – but you have to buy the accompanying book for that.
Until 25 January at Somerset House, Strand, London WC2: 020-7845 4600, www.somersethouse.org.uk